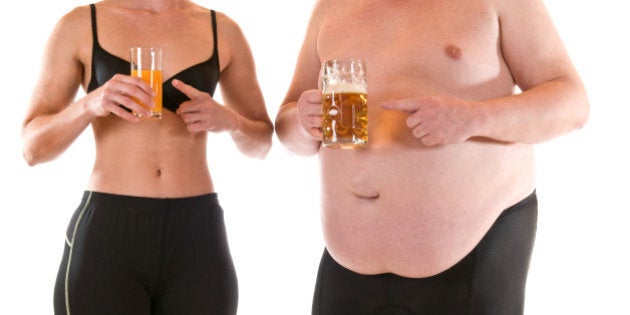 A new study from Spanish researchers says you can be fat and healthy -- as long as you're exercising often and keeping away from the cigarettes and alcohol.
They judged whether or not a worker made the grade by reference to five metrics, those being the person's waist circumference, blood pressure, cholesterol and triglyceride levels, and their fasting blood sugar.
Those that were more likely to be fit and healthy were younger women who exercised and who didn't smoke or drink heavily.
Across the entire cohort of those analysed, some of the biggest factors in being unhealthy included leading a sedentary lifestyle, being a male, and being a blue collar worker.
"Being physically active will always give you health benefits, regardless of your BMI status. The metabolic health of those who are active compared to those who aren't is generally always better," Central Queensland University professorial research fellow Corneel Vandelanotte told The Huffington Post Australia.
"It's better to be fat and fit than to be thin and unfit. But at the same time, your likelihood of being metabolically healthy when you are of a normal weight is much higher than when you're overweight or obese."
Despite the possibility of being fat and fit being shown in some research, health experts agree that the golden standard is being of a normal weight and exercising regularly.
"The ideal is still to be within a healthy weight range and meeting physical activity guidelines. The worst case scenario is you're overweight and not doing any physical activity," Vandelanotte said.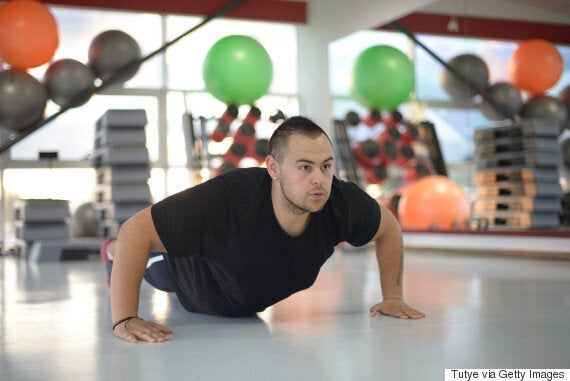 The Spanish research broke down those involved into four categories -- underweight, normal, overweight, and obese.
For those workers who were obese, about 45 percent were likely to be unhealthy. That compared to about 2 percent of people in the normal range of weight.
The authors of the research also warn that obesity puts strain on the heart and generally leads to higher risk of heart disease.
Lead author Albert Goday said health programs were key to preventing such issues.
"The implementation of health promotion programs in this population could reduce the likelihood of transition to a metabolically unhealthy phenotype and/or the risk of developing hypertension, diabetes and cardiovascular disease."
Another is former NRL legend George Rose, who took a 136kg frame into battle to win the 2011 premiership with the Manly Sea Eagles.