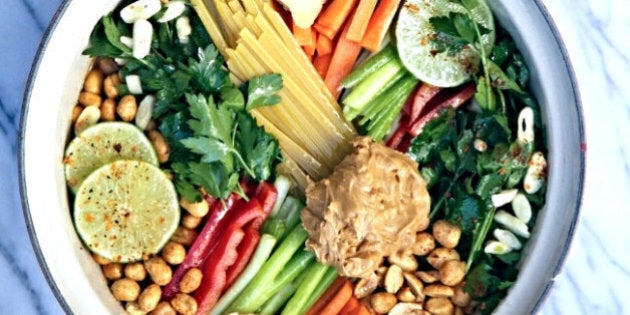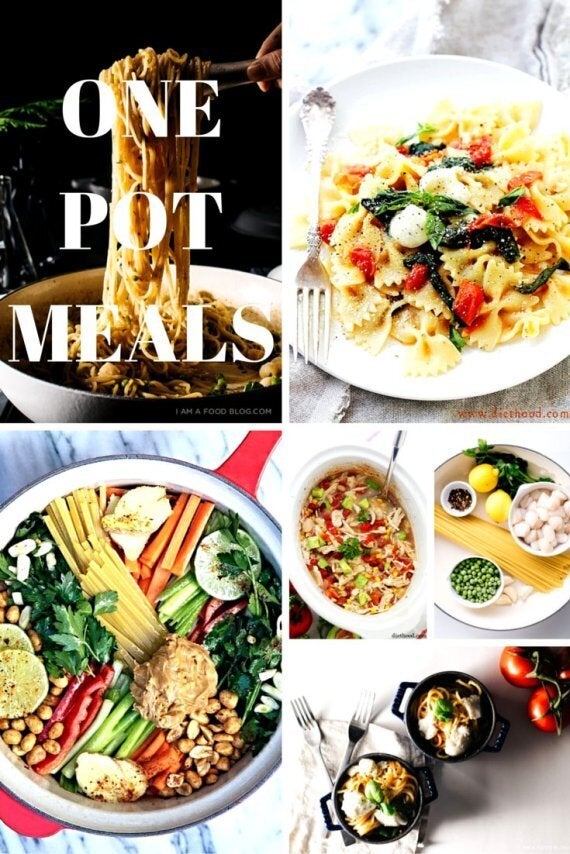 Yep, it's that time of year again: it's getting cooler and darker, and we're caring less about salads and smoothies, and more about soups and trackies.
But if the idea of getting in the kitchen and making a right mess completely puts you off cooking a comforting meal, there's good news. Each one of these mouthwatering, belly-warming recipes can be made in, you guessed it, one pot. No multitasking, hardly any mess and a whole lotta delicious.
Let's just take a moment to appreciate how good spaghetti is, especially when you can cook the whole dish from start to finish in one pot. ONE POT.
No strainer, no sautéeing and no waiting for water to boil in another pot. Just one big, easy-to-make pot of spaghetti heaven with sweet tomatoes, fresh basil, spaghetti and creamy burrata cheese. And it only takes 20 minutes. Sold.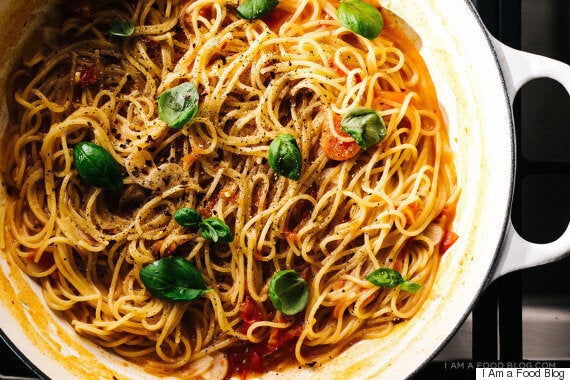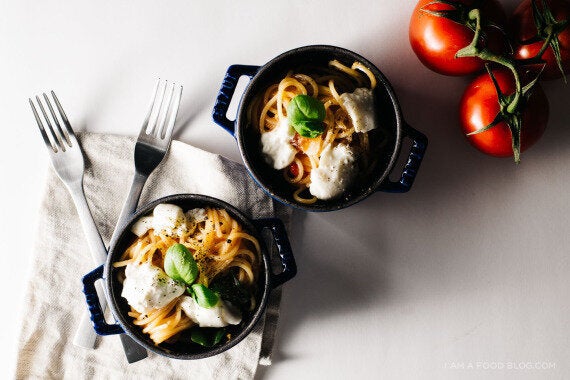 If tomato-based spaghetti is not your thing, or you just feel like mixing it up, this lemon scallop spaghetti might tickle your tastebuds.
Thanks to the starches released when the spaghetti cooks, the pasta sauce becomes silky and thick, balancing out the flavour-packed garlic, zingy lemon and hit of chilli. This recipe is quick, easy and you need not so much as get an extra strainer dirty. For best results, eat while watching a movie in your oldest, daggiest PJs on the couch.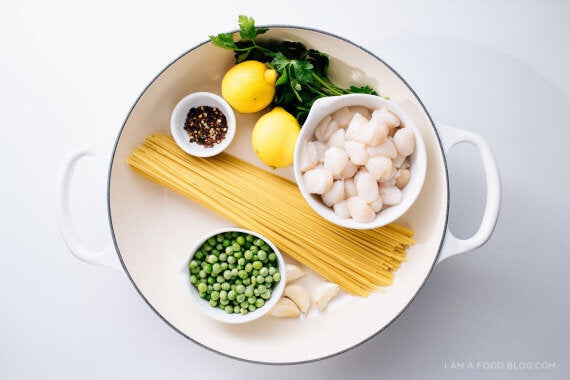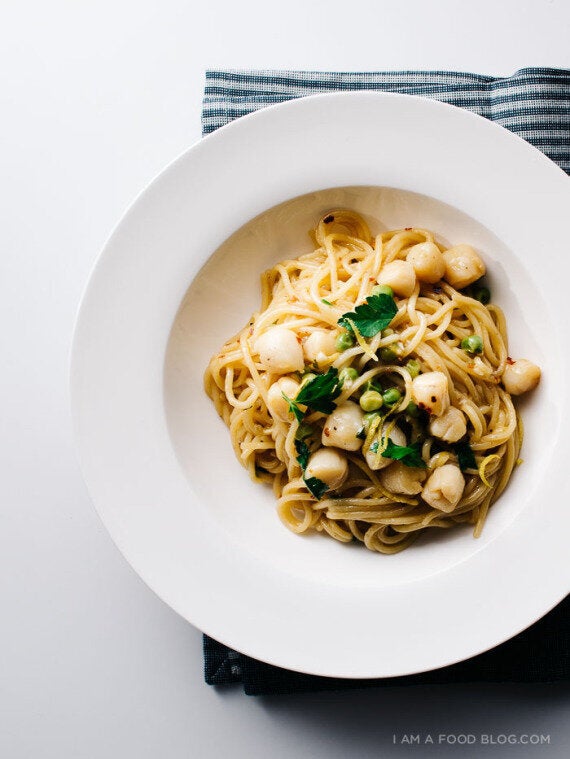 Is there ever such thing as too much pasta? No, no there's not.
This one-pot caprese pasta is a great one for vegos and meat-eaters alike. The flavours are simple yet classic: bow tie pasta, cherry tomatoes, garlic, basil and cheese. It's all you need in life, really.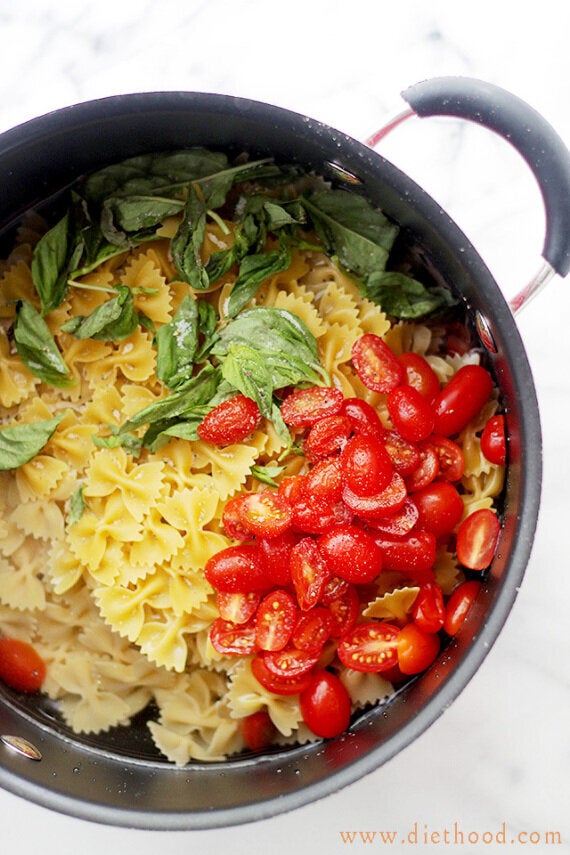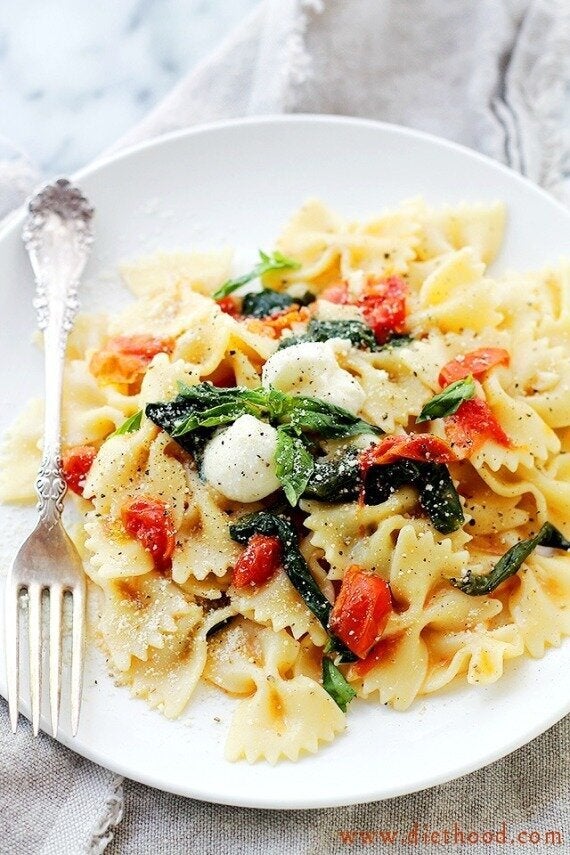 One-pot meals aren't all about pasta, however. This one-pot skillet chicken with tomatoes and olives is hearty, filling and a great way to warm yourself on a cold night when your only heater is being useless.
This dish has a salty and sweet balance from the olives and tomatoes, and is a meal fancy enough for dinner guests.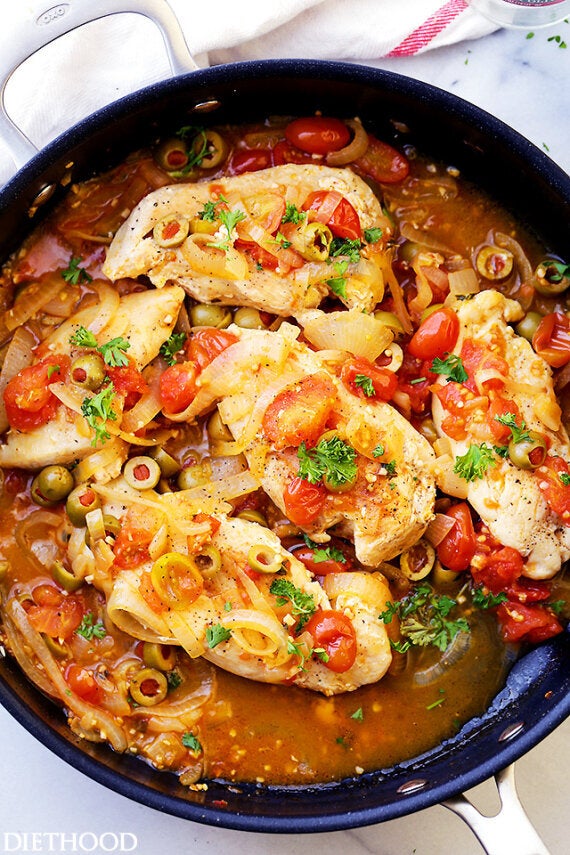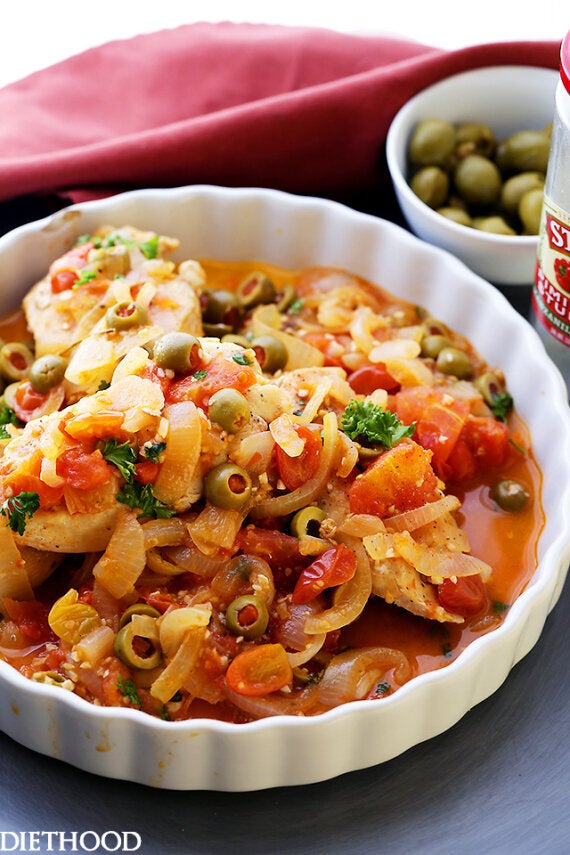 Feast your eyes on this majestic Thai-inspired pasta. If you love Pad Thai but fail at every attempt (you're not alone), try this one-pot Thai-style peanut pasta.
Using linguine pasta instead of traditional Pad Thai rice noodles, this dish incorporates veggies, flavourful Thai spices and creamy peanut butter. Drooling? Definitely one to put on the must-try list.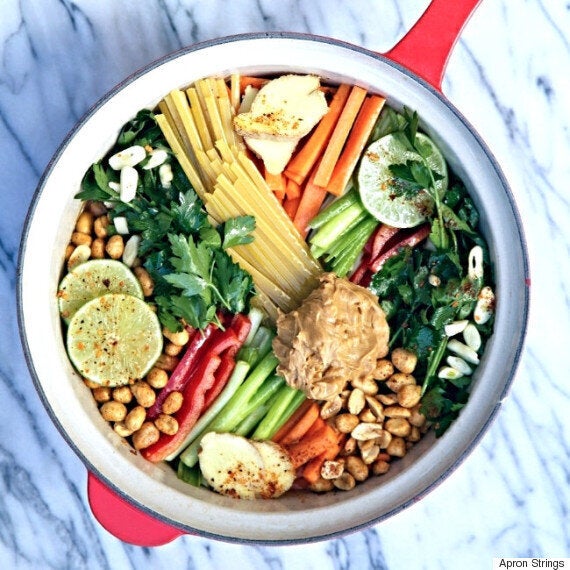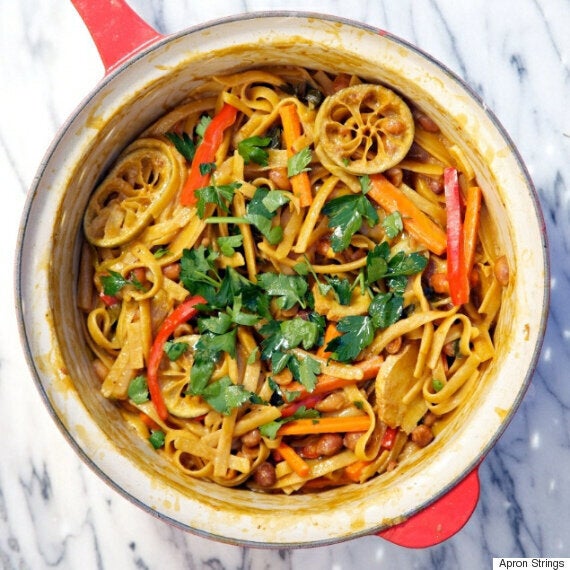 Lastly is this comforting chicken chilli. If you love Mexican food, this one-pot dish is the answer on a cold night.
Simply throw all the ingredients in the pot (yes, no chicken browning or endless onion sautéeing) and leave it for a few hours to develop those rich flavours. Then it's time to inhale that bad boy.