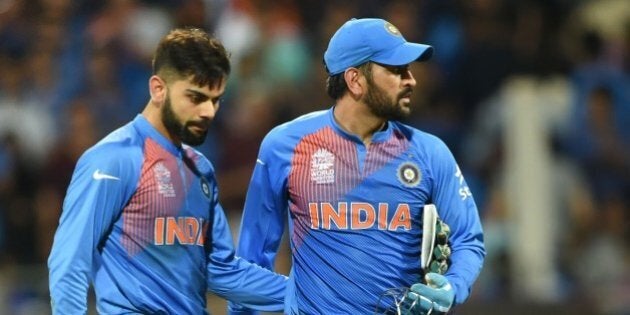 India is a nation in shock this Friday. Meanwhile 15 Caribbean nations and dependencies are in celebration after the West Indies knocked hosts India out of the World T20.
This was a match that would have made Bill Lawry's head explode because it really was all happening out there at the Wankhede Stadium in Mumbai. Seriously, the amount of stuff that happened was nuts. The good, the bad, the farcical, the boastful, you name it.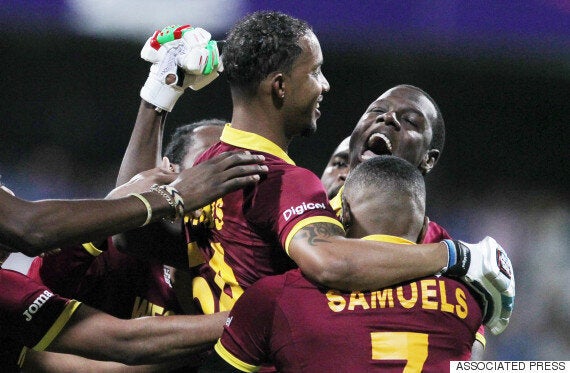 For the record, the West Indies chased down India's 2 for 192 with three balls to spare. They now meet England in the final. Here's a pictorial run-through of some of the telling moments.
Early on, India's batting trump card Virat Kohli was almost run out twice off the same ball. He was just single figures at the time but somehow survived two throws at the stumps from close range. You sensed it was going to be India's day.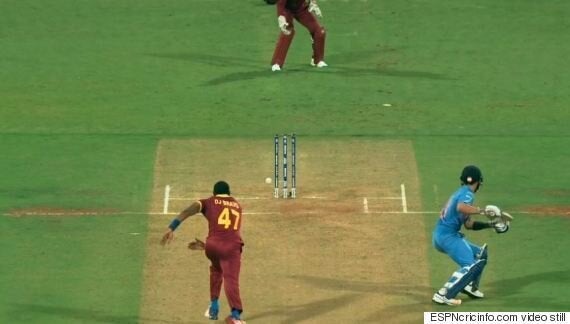 The first one. Wicket keeper throws as Kohli tries to sneak a run. Just misses to one side.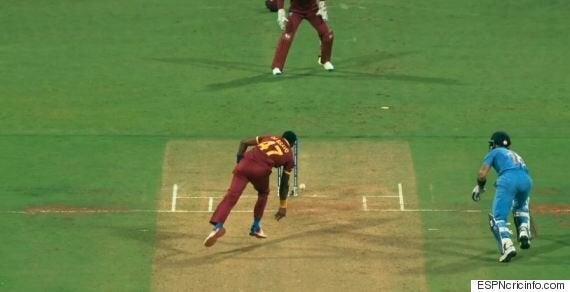 The same ball. Kohli still stranded. Bowler throws. JUST misses to the other side. Kohli survives. Phew.
When Dwayne Bravo caught opener Ajinkya Rahane on the boundary, he boogied it up big time for the crowd in what was a bit of an up-yours gesture. He would later repeat the feat shirtless post-match. (See the bottom of the story.)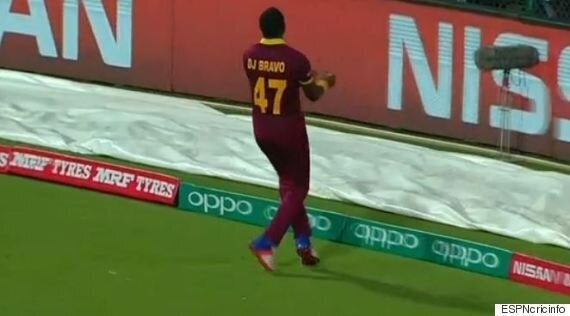 India recovered. Kohli made an unbeaten 89 off 47 balls and local fans were ecstatic. They were even happier with the departure of self-proclaimed "universe boss" Chris Gayle. This beautiful Jasprit Bumrah inswinger was too classy even for the ruler of an infinite domain to handle.
Virat Kohli even took a wicket. And for a while, the whole of India rejoiced.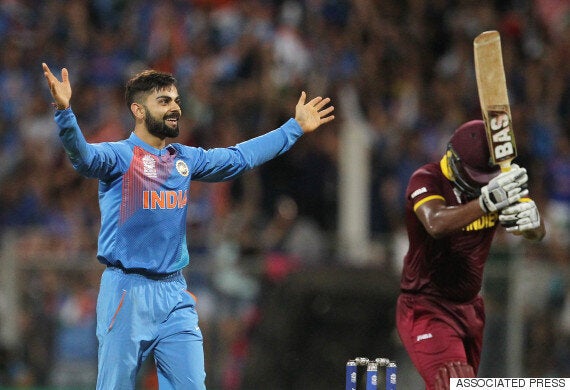 Batting, bowling, sledging... Is there anything Kohli can't do?
But the West Indies recovered from that stumble, mainly thanks to Lendl Simmons, a cricketer named after Czech tennis great Ivan Lendl. True story. His dad Phil once bowled the best ever 10 over spell ever in One Day cricket. Also a true story.
Amazingly, like Virat Kohli, Lendl Simmons enjoyed two reprieves after twice being "out" off no-balls. There was this: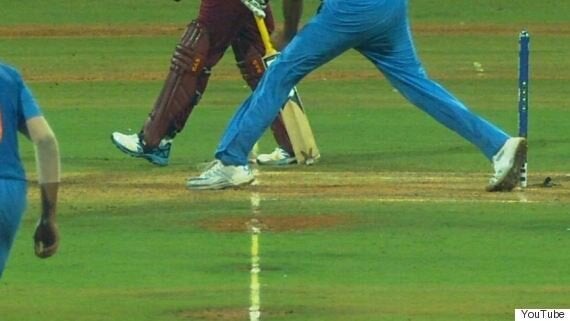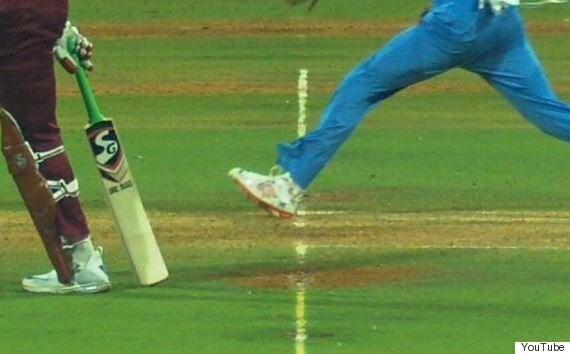 Riding his good luck, Simmons then did this. No, that's not a star in the sky. But there was one on the ground who hit this massive, massive six high up into the top tier of Wankhede Stadium.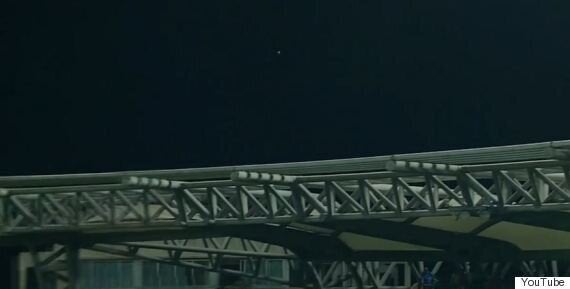 And in a twinkle, the match belonged to the West Indies.
The match soon disappeared from India's grasp. Simmons finished unbeaten on 82. Fans knew what was coming.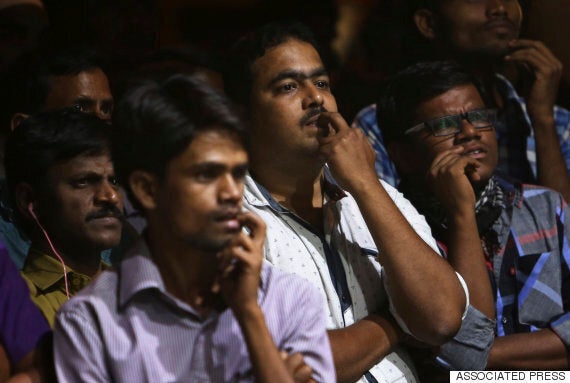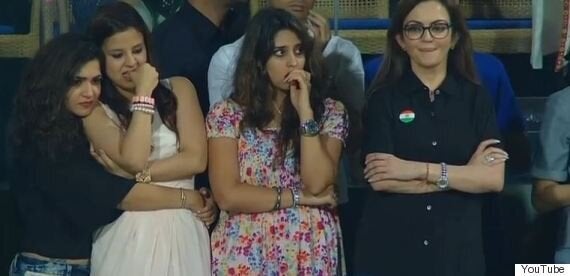 And when it was all done, they vented their fury by burning pictures of their favourite players, whose crime was to play really well in this tournament but to lose a pulsating semi final to a red hot Windies outfit. Tough crowd to please.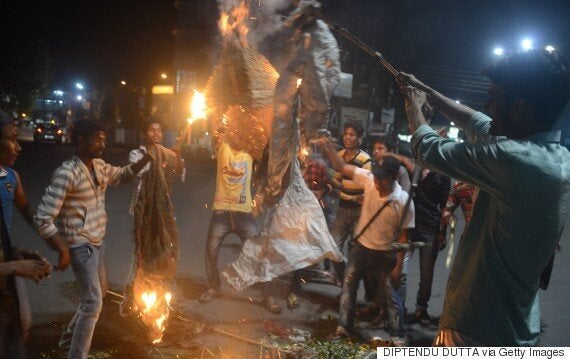 Meanwhile Chris Gayle found a new way to be a dickhead by calling himself a champion before his team has even won the tournament.