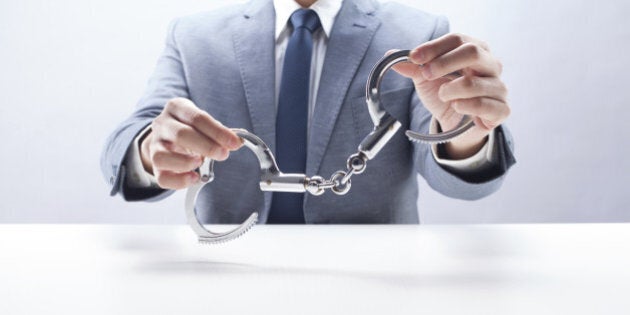 Australians are ready and willing to kick 9 to 5 jobs to the curb and embrace a whole new way of working.
They're increasingly seeking job share arrangements, the option to work-from-home or simply the ability to vary their start and finish time according to life, study or entrepreneurial commitments.
And it's good news for employers too with research showing that most job sharing employees are more productive than their full-time counterparts.
Australia is leading the charge for flexible working roles globally, and are actively seeking out non-traditional roles.
Two Aussie startups have identified flexible work as a booming business and have launched to assist employers attract and retain great talent, and to help employees find their happy place in the workforce.
Gemini3 is a Sydney small business formed after its three co-founders, Mariebelle Malo, Sarah Liu and Madel Giles, used a networking thinktank session to brainstorm how professional women could develop diverse careers -- and not just in a simple ladder to the top of a single corporation.
They realised flexible working conditions were the answer -- in particular, job sharing.
Research commissioned by the startup has found Australians are ready to embrace the new era of job sharing.
Their white paper found that 75 percent of Australians are interested in job sharing, yet those kinds of roles account for only 2.5 percent of the market.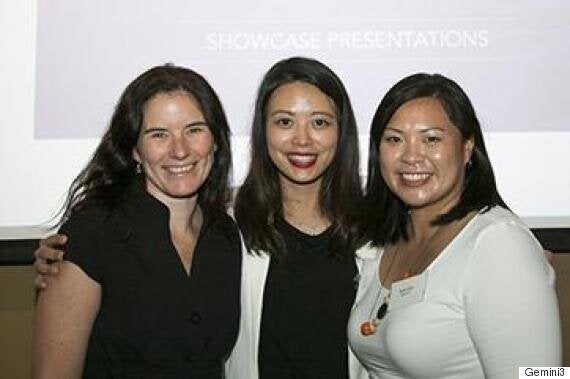 Mariebelle Malo, Sarah Liu and Madel Giles founded Gemini3 after discovering a shared interest in flexible work.
"The research speaks to a couple of things," Liu told The Huffington Post Australia.
"One, there is a need for job share. Two, the need is not only here, it is immediate. Contrary to what people might think about it being niche -- it's actually not."
The Gemini3 team has developed a platform which matches jobseekers with other jobseekers in terms of skills, personality and availability with the aim of pairing up people who can then apply for jobs together as a team. They have developed a complex algorithm which evaluates candidates on several levels.
The trio came up with the idea 12 months ago and knew they were onto something when they won the National Women's Agenda Pitch Competition, then won last year's TedX Kickstart Sydney competition and then most recently the DataStart competition.
"This is part of the Turnbull Government's initiative for startups which means we actually have someone working directly with us providing open access to government data which can help enhance our platform," Liu said.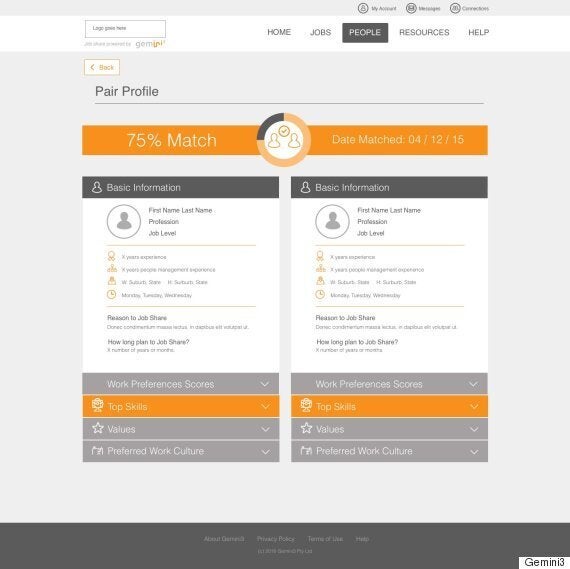 The Gemini3 system matches workers who wish to apply for job share roles together.
The platform is set to launch in the next two months for job seekers, but the other key element to introducing change into the workplace is to start changing corporate culture too. Gemini3's platform is available to organisations on a subscription-based model to allow them to match candidates internally for job share roles.
If job share is matched properly, Liu said it can actually boost productivity by more than 30 percent.
"The reality of what's happening in Australia right now is that job share is very reactive, and people are matched out of convenience or serendipity but not of a lot of the metrics that need to be taken into consideration," she said.
"So that's the problem and that's where we come in. We are eHarmony for the workplace."
Flexing their employment muscles
Changing the culture of Australian employers is a key aim for Brisbane-based startup Flex Able, a company dedicated to increasing the scope of flexible work options and bringing together candidates with employers via their website.
Co-founders Debbie Phillips and Christina Smerdon take their quest very seriously -- they spend considerable time certifying companies based on Workplace Gender Equality Agency Employer of Choice requirements to ensure they are serious about offering flexible work conditions and not just giving it lip service.
This means that all jobs on flexablejobs.com.au offer an element of flexibility.
"One of the reasons we have approached our business model in the way that we have -- which is to certify organisations first and then share their flexible working roles -- is that it's really important that the tone of flexible working comes from the top," said Smerdon.
"So once an organisation has made that decision to move towards flexible working the tone is from the top and they will hopefully be implementing some training for their middle management and their teams, and that starts to build the cultural change that is required to embed it deeply into an organisation."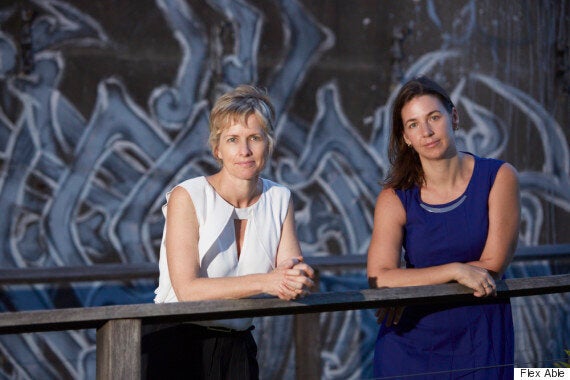 Debbie Phillips and Christina Smerdon certify each employer on their books to make sure they are capable of offering genuine flexible work roles to employees.
The firm has just announced ANZ is the first corporate bank to be certified, joining BP and a several other smaller firms.
"We certainly would like to have more employers on board but one of the hurdles for us is that our jobs board really needs to have integrity," said Smerdon. "We really need to take our time and make sure that the organisations that we bring on actually walk the talk on flexibility which is why we haven't just opened it up for just anybody to post jobs on like you can on other jobs boards."
Phillips says it's in a company's best financial and cultural interests to embrace flexible roles as it allows them to not only save money and boost productivity, but also retain and hire talented staff who may not be able or willing to work a standard week.
"A lot of the organisations we are speaking to at the moment talk about cost benefits they have of employing more flexible work arrangements means that they need less office space -- it's been a big cost savings for them," she said. "Also the productivity and efficiency gains that they are seeing from their employees really brings a lot of value to the organisation as well.
"Introducing flexibility into an organisation isn't something that happens overnight -- the organisations we are working with have been on this journey for some time. The proof is in the pudding -- they are great places to work."
And contrary to the stigma surrounding job sharing and flexible working hours, it's not just about mums returning to work after having a baby.
Indeed, the Gemini3 research found that the number one driver for job share is lifestyle choices, followed by transition to retirement, entrepreneurial pursuit and then caring responsibilities. The report also revealed that men and women are equally interested in job share (76 percent vs 77 percent), with millennials (35 years and under) being the most attracted to job share at 86 percent.
"For flexible working to become normal, it needs to be available to everyone, not just mothers with young children but other people who can get value from it," says Phillips.
"These include mature age workers who are looking to wind down and not be in that CEO role anymore but still want to have their fingers in the pie; or people who have other interests outside of work, whether they be professional sportspeople or maybe they have a passion they are exploring."
Some of Flex Able's job seekers have included a carer who needs flexible hours and a flexible location, a single mother of three and a corporate staffer who wants to work at the same level and not be relegated to low-level roles because she is seeking job-share work.
Another jobseeker was a 55-year-old CPA qualified accountant who wants to continue to work but slow down between now and retirement.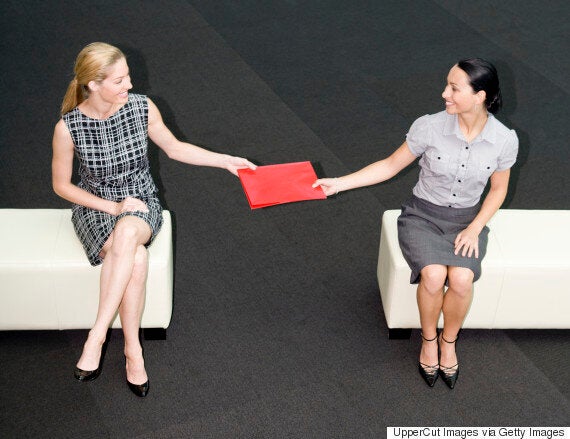 Flexible work roles benefit both employees and employers.
Lius said Gemini3 had identified senior workers looking to retire as a huge growth market.
"One big opportunity is the transition to retirement with our ageing workforce," she said. "So how companies retain that knowledge and have that transition smoothly as people start to transition off the workforce is a big opportunity for our platform."
Liu said the stigma around flexible work role being for the "lazy" are rubbish.
"A lot of people think that people want flexibility because they want to work less -- right now it's the opposite," she said.
"People want flexibility so they can do more. They have different portfolio career, a corporate career, passion project or other white collar jobs at the same time.
"The need for flexibility is changing so we need to respond accordingly."
Smerdon said flexible work was already happening in the shadows -- and it was time to bring it to the mainstream.
"The truth is that a lot of people already work flexibly in the how, when and where they complete their work -- but they often keep it secret and hidden and they will block time out in their calendars for a 'meeting' when perhaps they are going to see their children's play or sports carnival," she said.
"So it's about bringing it out and making it normal so we can all have full and interesting lives and when we have those full and interesting lives, then we usually bring more to the table at work."