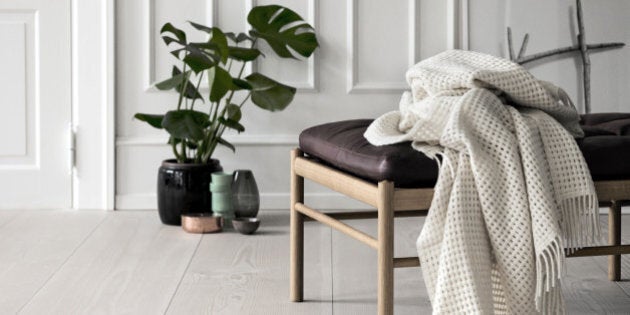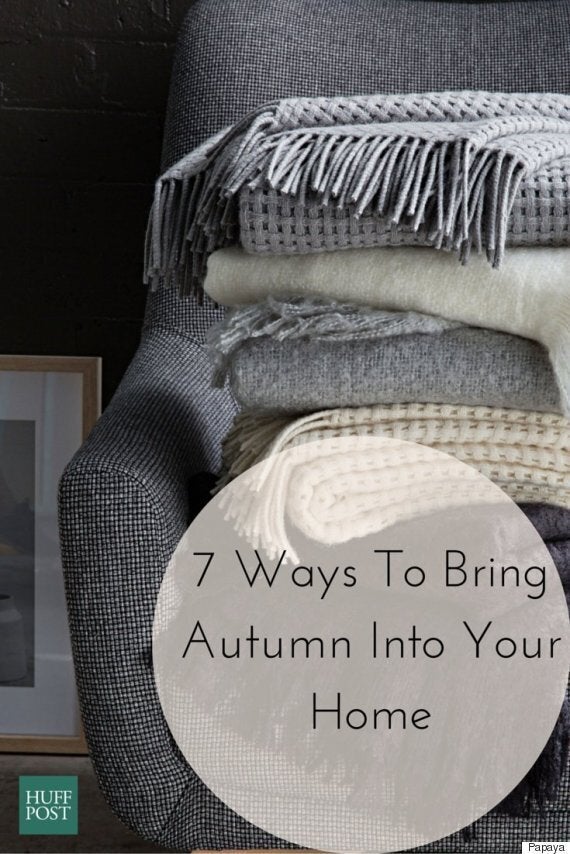 Autumn: with its crunchy treacle leaves and crisp morning chill, it's the season that makes a warm cup of tea sound like a raging Saturday night.
So why wouldn't you want to bring all of its glory into your home?
Yep, the trick to giving your home a seasonal refresh is in the details -- and of course, the colour.
Here, HuffPost Australia asked two interior design experts to provide the best no-fuss ways to inject cosy into your home this Autumn.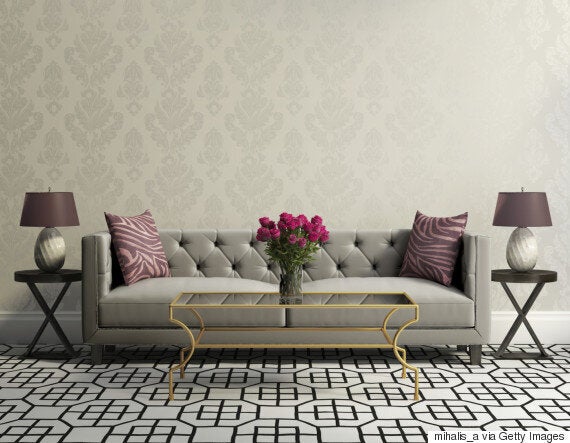 2. Lamps over ceiling light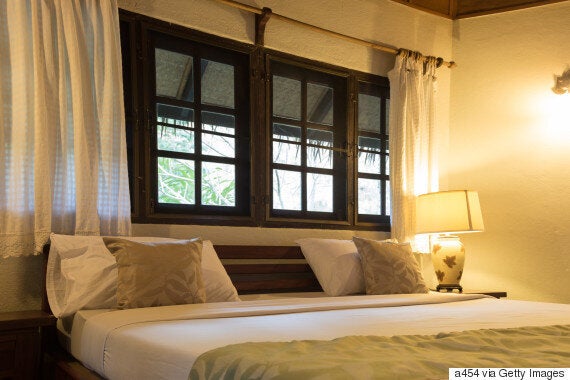 "Using lamp light rather than overhead light is a massive part of creating a cosy vibe. Whether it be floor or table lamps, experiment with where you put them and different bulb brightness," Bishop said.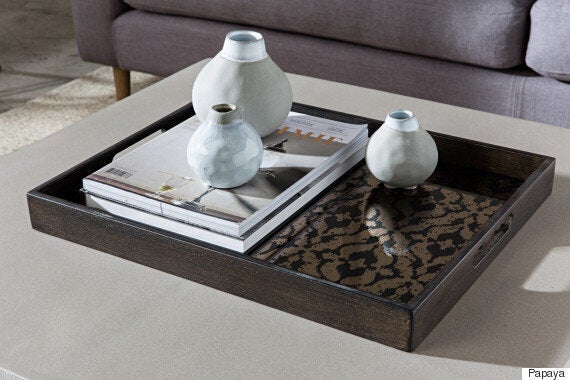 "Group together some hurricane vases which take lovely large candles, your room will be instantly transformed," Connelly said.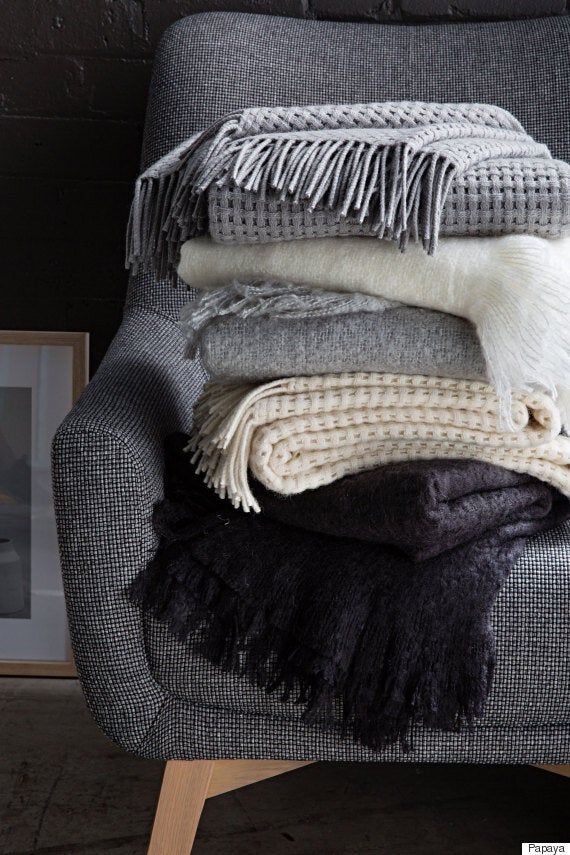 "Throws, cushions and even rugs in contrasting textures and fabrics. Think velvet, linen and chunky knits," Bishop said.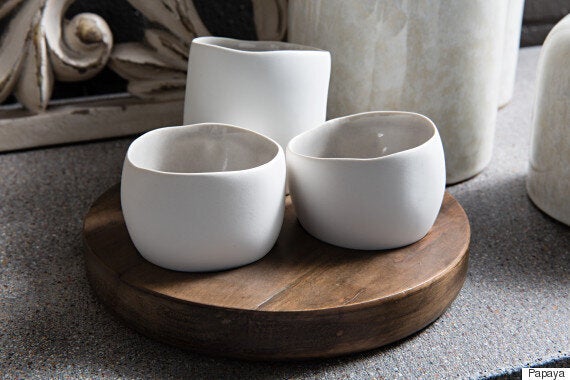 "Some simple shaped ceramic vases on a coffee or dining table is an easy way to add an elegant touch," Connelly said.
6. Couple texture with neutral tones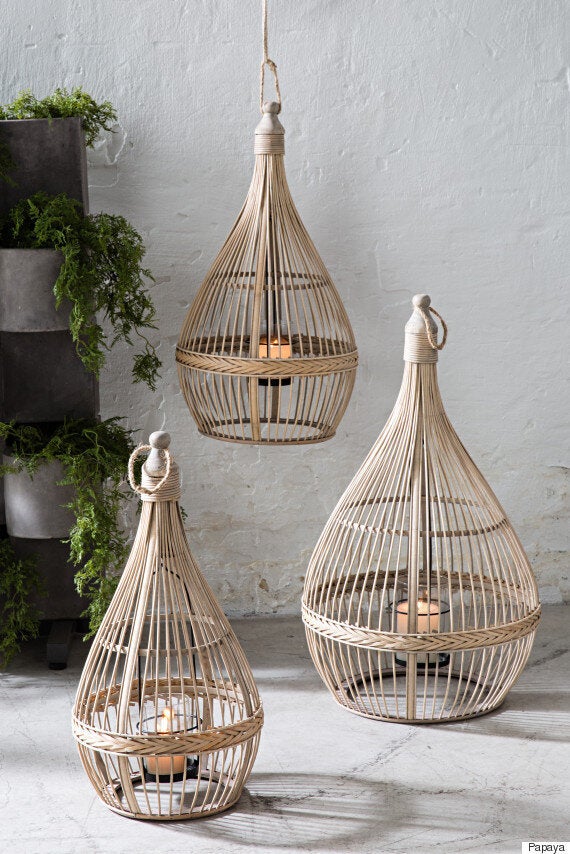 "This season it's all about the basket weave. It's so basic in its symmetry and resonates an ancient tradition of weaving and living close to the land," Connelly said.
7. Look for earth toned prints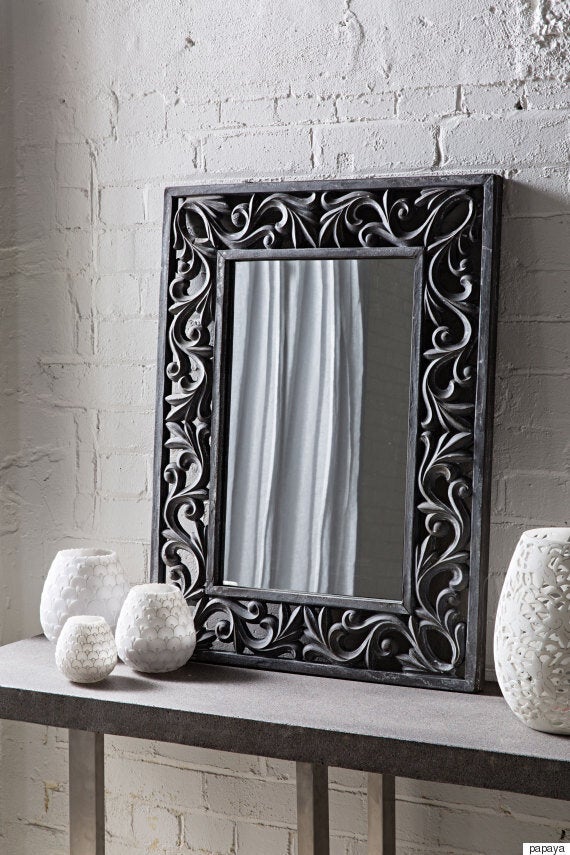 "Look for neutral base colours with printed motifs in black, charcoal, greys, taupes, creams or 'dirty' colours. They become almost textural," Connelly said.