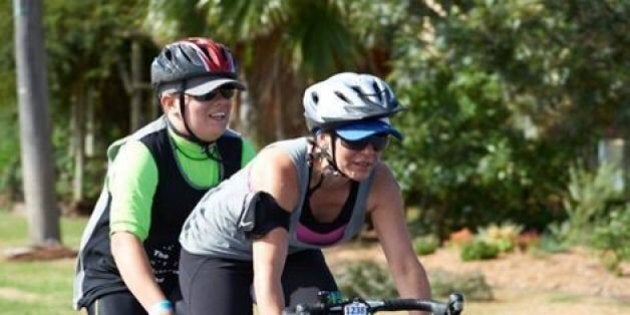 Scores of cyclists have hit the road on an epic 15-day ride from Sydney to the Great Barrier Reef in an effort to raise much needed funds for sick and disadvantaged Aussie children.
More than 60 cyclists are making the arduous journey from the NSW capital to Queensland for the annual event that this year is aiming to raise $1 million.
Variety chief executive Tam Johnson said there were a range of cycle options for those involved in the ride, which started on Saturday morning.
"The full cycle is 15 days and we have a fantastic group of cyclists doing that epic ride and a whole lot of cyclists who are joining us for a week or maybe for a couple of days who are doing their bit," she told Macquarie Radio.
Variety says its mission is to "empower Australian children who are sick, disadvantaged or have special needs to live, laugh and learn".
The organisation raises money for items like special wheelchairs, vocal output speech devices, prosthetic limbs, special play equipment.
One of the many kids helped by the charity is Josh Marshman, who will be watching the cyclists when they roll through the NSW town of Port Macquarie.
The 13-year-old, who was diagnosed with a rare metabolic disease at birth, has received occupational therapy assistance funded by the charity.
"With the support of his occupational therapist, Josh can now wait at the bus stop for me without going into meltdown and he can even walk to the car to get something for himself too," she said.
"In our situation, that is significant."
In its third year, the Variety Cycle gives riders the chance to meet families along the route and get involved in donating resources and equipment.