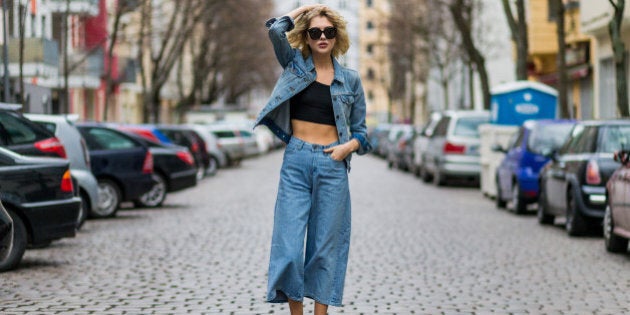 Pffft. Wearing clothing that only performs one primary task (which would be covering your naked body) is so 2015.
Yeah okay, they make a sartorial statement, too -- but do they actually do anything?
Like, do they repel stains?
Do your faithful denims make your booty look good?
Do your boyfriend jeans moisturise your legs?
Fashion label GUESS recently launched JeanCare, a "nutrient-enriched denim collection infused with vitamins and minerals to moisturise your legs whilst you wear your jeans". Yep.
The fabric is made from what the brand calls 'Slimtex' technology and is enriched with nutrients including ginkgo extract (which is said to help with blood flow), sea kelp (which may reduce the build-up of cellulite deposits to improve skin) and vitamin E (which has antioxidant properties) that soothe, hydrate and nourish the skin.
It works by incorporating millions of micro bubbles. As you wear the jeans, movement helps to burst the bubbles and release the ingredients. And get this -- the fabric is infused with a calming lavender and chamomile scent that is released with each wear.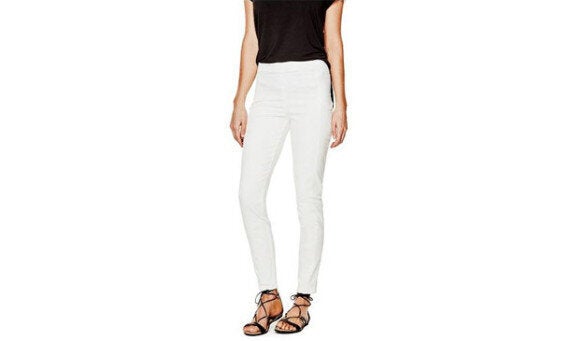 Got your moisturising routine down pat but need help with a perky rear? Forget squats -- let your jeans do the hard work!
FREDDY is a brand devoted to giving you a better bum. Well, visually, anyway. After what their designers call 'a gruelling six months' of pert perfecting they have found the ideal cut and and materials to create the 'WR.UP' jeans.
Unlike the generic jean cut, these bad boys boast stitching that is strategically placed around the bottom to create a 'lift'. They've also used silicone within the jeans so the material won't go baggy or stretch, and always hiking your jeans up at the waist will be a thing of the past.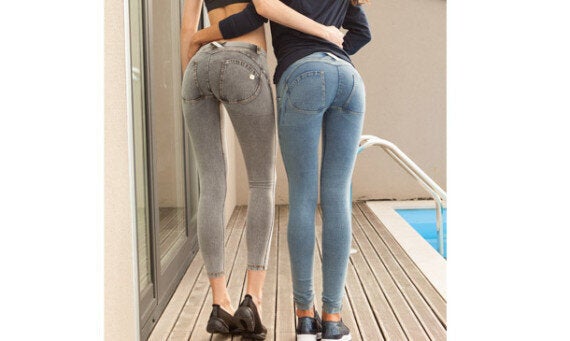 These girls are blessed to begin with, but still.
Already have a great backside but spill stuff on yourself on the daily? Old Navy to the rescue!
The American retailer recently launched their new 'Stay-White denim' technology which they claim repels stains so your jeans stay white, "no matter how messy the day gets".
The cut of the jeans is actually really flattering and the price ($44.94 U.S dollars) is easy to stomach, though the jury isn't convinced they can handle what they claim.