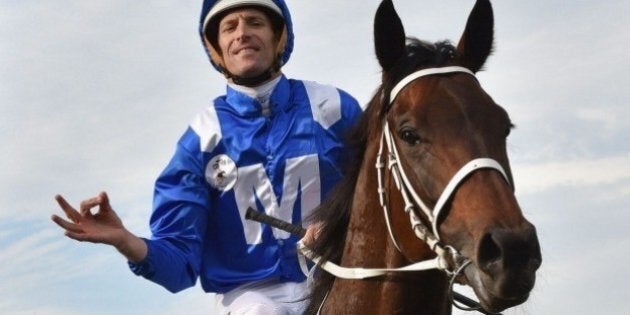 Hi everybody. If you're tuning in to find out what happened to Winx in The Doncaster Mile at Randwick on Saturday, here's what you need to know.
Yep, Winx won. Jockey Hugh Bowman said the mare wasn't happy in the chopped-up turf halfway through the famous Randwick mile (it was race nine). She laboured third and fourth last most of the race and didn't look her usual relaxed self.
When they turned into the straight, Winx had a wall of horses in front of her, as you can see in the video above. But Bowman threaded her through, and Winx did what she does. She accelerated like a Ferrari, wining emphatically in the end.
Finally we can use the C word without fear of starting an argument. Yes, Winx is a Champion. Race caller Darren Flindell didn't hesitate to use the word as the winner the post.
And now if you missed it, here's this morning's preview.
Winx! Heard that name lately? Well you're going to hear it lots this weekend so here's what you should know.
Winx is a beautiful four-year-old bay mare who on Saturday is the overwhelming favourite for the Doncaster Mile at Randwick. She's some horse, Winx. Her last eight starts have all been wins. That includes the Cox Plate in Melbourne last spring. If you're not into racing, the Cox Plate is regarded by purists as the greatest race in the country. Yep, better than the Melbourne Cup.
You don't win the Cox Plate as easily as the way Winx did. You just don't. The great Makybe Diva won her Cox Plate (in the middle of three straight Melbourne Cups) by a length-and-a-bit. But Winx won by five lengths. Wow. Here's the video of that race. Her jockey is the one in blue with a white pom pom on his blue cap.
The unusual thing about that Cox Plate run was how early Winx hit the lead. Normally she leaves things late. Unlike Australia's last champion racehorse -- the unforgettable Black Caviar who won all of her 25 races -- Winx dawdles towards the rear of proceedings early in her races, munching a bit of hay or whatever.
Then, as though propelled by a giant spring, she bounds her way past the field as if they're in slow motion. It's quite a thing to watch. Here's a sequence of three images to illustrate it. Again, Winx's jockey is the one in blue with a white pom pom on his blue cap.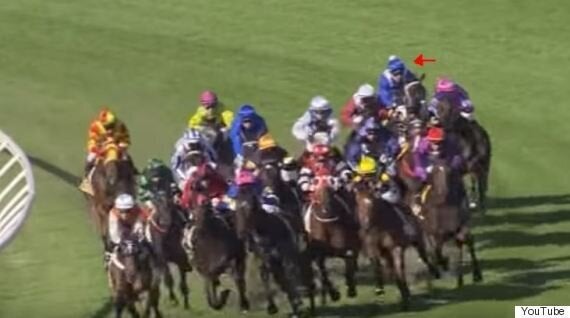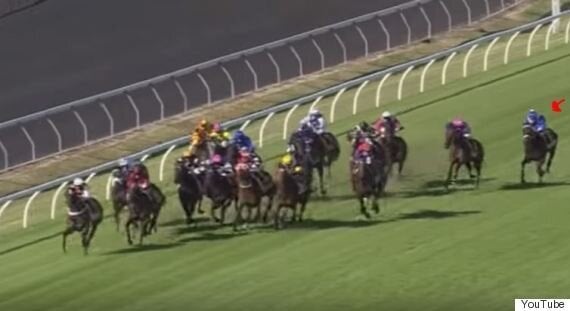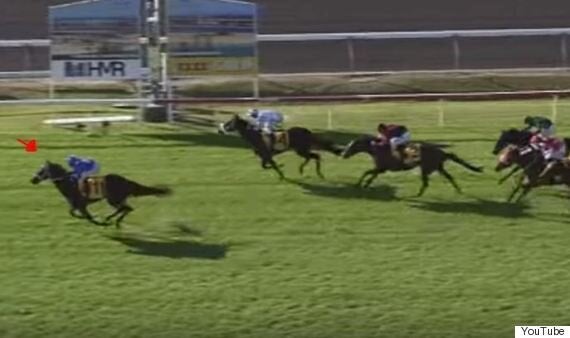 The above sequence was taken from a moderate race called the Sunshine Coast Guineas, which is not the sort of event you usually see a horse contest just five months before winning a Cox Plate. But that win was the first of her right-race winning sequence and emphasises how far she's come.
Winx now has an overall record of 12 wins and three placings from 18 starts and a cool $4.7 million in prizemoney. Her Dad was Street Cry, who also sired 2009 Melbourne Cup winner Shocking. Her trainer is Chris Waller, a canny Sydney-based Kiwi who is widely known as the hardest working bloke in racing.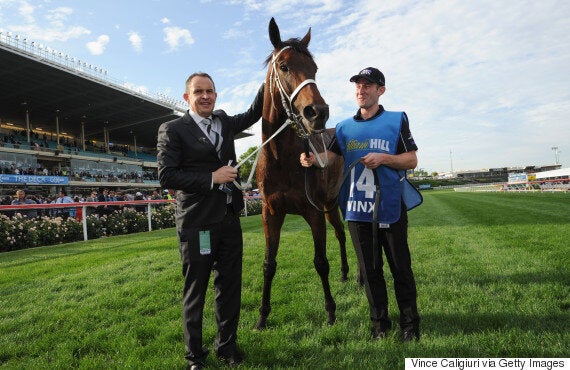 Put your ears up if you know you're awesome.
Waller has two kids who don't take much interest in what he does. But this week they caught him off guard wanting to know more about Winx. That's the territory this horse is taking us to. She's transcending the sport of racing and starting to become a household name.
Waller is a former top rugby player who arrived in Sydney with nothing in the year 2000. "I came across with no money and a credit card with about a 10-grand limit that was maxed out. I found an application for another one and maxed it out again," he told The Daily Telegraph in 2011.
Today Waller is Sydney's leading trainer while Winx's regular jockey Hugh Bowman is regarded as Sydney's -- if not Australia's -- leading jockey.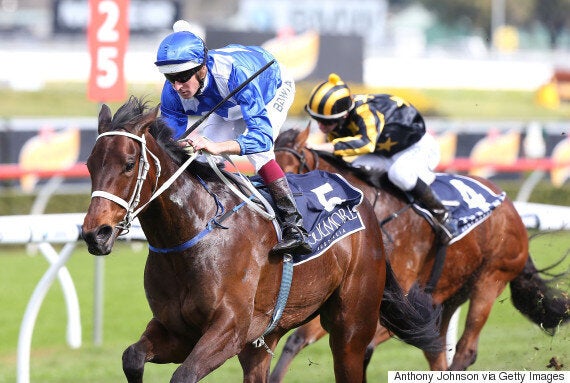 A Winx as good as a nod to a Bowman.
"Everything is a risk in racing but this horse has changed things a bit. She has brought a different perspective to any horse I have trained," he said. It is not so much prize money or a status of a race now, it is making sure she keeps winning," Waller told The Sydney Morning Herald this week.
But will she keep winning? All will be revealed at 5:10 pm Saturday. Here's the race field. Winx is being asked to shoulder a big burden for a mare. A similar weight was too much for champion mare Sunline in 2000. But she raced at the head of the pack and was overhauled. Winx is more of a stalker. Whatever horse is in front with 200 metres to go, you know they'll be half looking over their shoulder wondering "where the hell is this thing?".
Here's another recent Winx win. This one was particularly impressive not because of the margin of victory, but because she covered so much extra ground in a wide run. The racecaller nailed it too. "She's a wrecking ball," he said. She's been that for bookies, that's for sure.