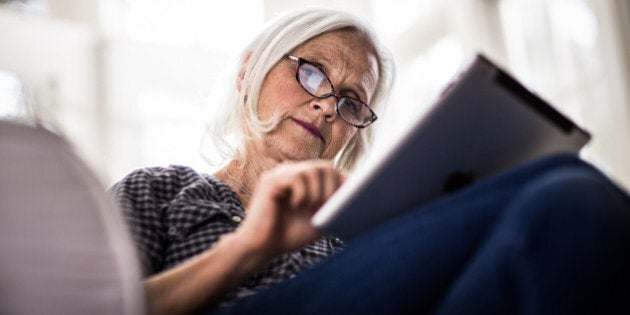 Technology has its pluses, without a doubt. Imagine a world without Google Maps -- we'd all be pulling over to read our street directories (retro!).
Though there's warranted argument that with some advancements we lose tradition. Take handwriting for example -- sure, it's still taught in schools, but most of us can't write more than a few sentences before our hand cramps up because we're so accustomed to typing.
So, with good old penmanship in mind, here's a bunch of great apps that are specifically for Apple's iPad Pro (designed for creatives), with writing and colouring-in the name of the game.
GoodNotes 4. Take your handwritten notes and annotate PDF documents. Your notes are searchable by title or keyword, and are synched in Apple's iCloud so they're automatically accessible on your devices. The app comes with a large collection of beautiful covers and 'papers'. $12.99.
Paper. Designed for capturing moments of inspiration where a few words typed in 'Note's won't suffice. This app allows you to create handwritten notes and sketches and even add photos. Paper is like a wall of sticky notes for everything that inspires you. Free to download.
Procreate. Designed in Australia in Tasmania, Procreate is a sketching, painting and illustration app that offers a complete artist's toolbox, boasting a with a wide range of brushes, advanced layering and incredible canvas resolution. It won an Apple Design Award. $9.99.
Colour Therapy. Designed for adult colouring and mindfulness, this app offers more than 400 designs to choose from, a good range of colour palettes, and even soothing playlists and sound effects to listen to while you zone out. Free to download.
MightyMeeting. Designed for the workplace in mind, this app is for creative meetings, presentations and brainstorms. You can collaborate on and share presentations, drawings, surveys, meeting notes and web content, either face to face or remotely. The interactive whiteboard feature is particularly cool. Free to download.