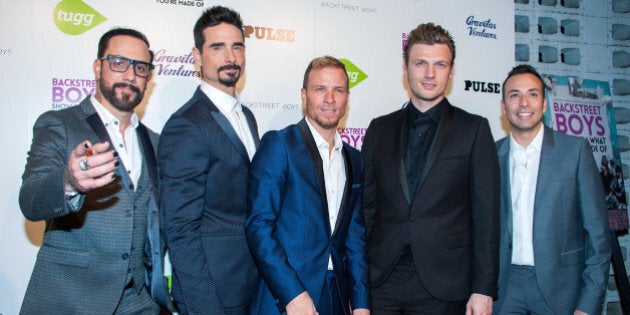 Nick Carter AKA the not-so-baby-faced Backstreet Boy revealed some exciting plans on Sunday night when he confirmed that a concert residency in Las Vegas was on the cards for everybody's favourite 90s band.
Speaking to ET at the Los Angeles premiere of his SyFy movie 'Dead 7' Carter said, "We have a deal with Live Nation, which is the touring company, and we just signed a 9-show deal to do sort of like a test run in Vegas with the residency.
"So that's definitely going to happen, but we're going to do a trial run first."
While Carter didn't spill on a venue, he confirmed that all five band members were set to take part and said we should expect "a very big and spectacular show".
Much like Britney Spears' Vegas residency, it sounds as though the boys are planning on a similar show in the OTT stakes complete with all their biggest hits.
Along with concert plans in Sin City, the band also confirmed they're working on a new album -- and a world tour -- both due to happen before the Vegas gig.
Cue the all-white ensemble, 'cos Backstreet's back, alright.