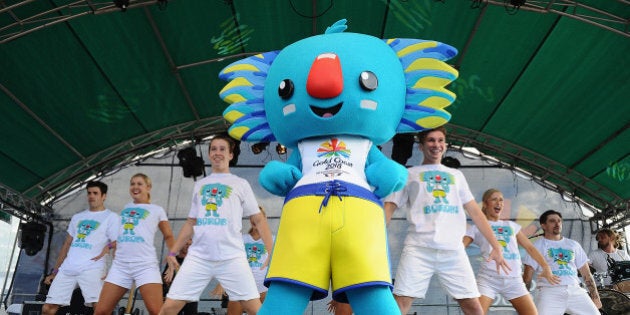 The official mascot for the 2018 Gold Coast Commonwealth Games is a blue, surfing koala called Borobi.
Sounds pretty Aussie, right? Surprisingly, it's the first time in Australian sporting history that a koala has been selected as the mascot of a major event.
Making his debut the only way a mascot should, Borobi arrived by helicopter at the Gold Coast's Burleigh Heads Beach on Monday morning for the announcement.
But we're all thinking it. Why is the "tenacious", "energetic", "little champion" blue?
Well, when he was young, Borobi was told koala's couldn't surf. But as his launch video explains, he was "unstoppable".
"After hundreds of early mornings and thousands of waves and countless falls off his board, his fur turned bluer and bluer," the video said.
The mascot is inspired by a drawing by Merrilyn Krohn, a teacher in Brisbane, and Borobi is the indigenous Yugambeh language word for koala.
The mascot announcement also marks two years until the Games commence.
Here are a few more of Australia's amazing sporting mascots: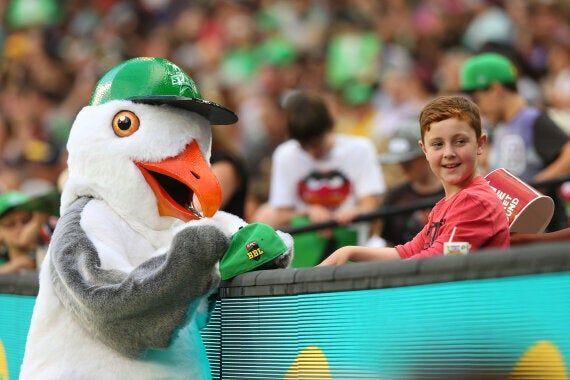 Cricket: Melbourne Stars, Steven Seagull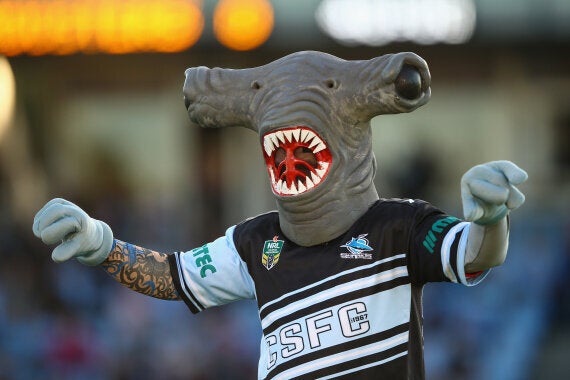 NRL: Cronulla Sharks, MC Hammerhead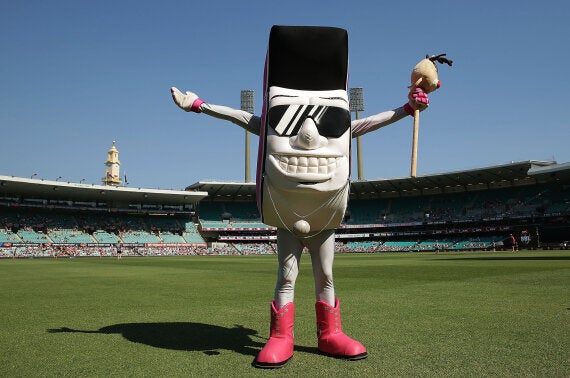 Cricket: Sydney Sixers, Syd