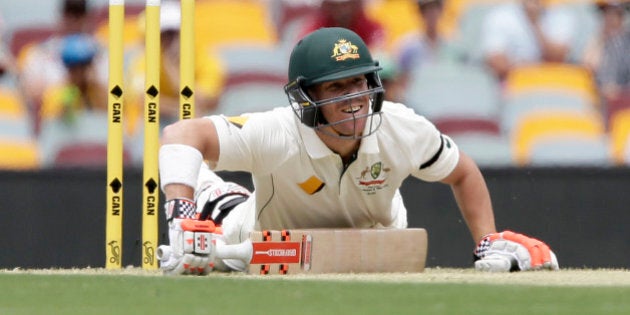 If professional cricketers were handed report cards, David Warner would be right at the top of the class.
But that wasn't always the case.
The Australian Test vice-captain has revealed he was a less-than-stellar student at high school, sharing on Monday a screenshot of a report card from his Year 12 maths class.
His belligerent batting technique would bely the comment that he never "works well independently" or "uses his time effectively"; while his leadership role speaks to his ability to more often than sometimes "work co-operately in groups".
Although his teacher observed he always "behaves in a responsible matter", it was also noted that "David only wants to be the class clown".
"He offers little effort or cooperation. Without a complete change of attitude these results will not improve."
Warner isn't a mathematician, so that's probably a fair observation.
But when applying this analysis to Warner's stellar cricket career, there is one thing the teacher got absolutely right.
In the box scores located towards the bottom of the report card, Warner is noted as having an average of "50".
Warner noted the teacher "said to me you will be good at nothing when you grow up", but we have to give them full marks for that statistical prediction.