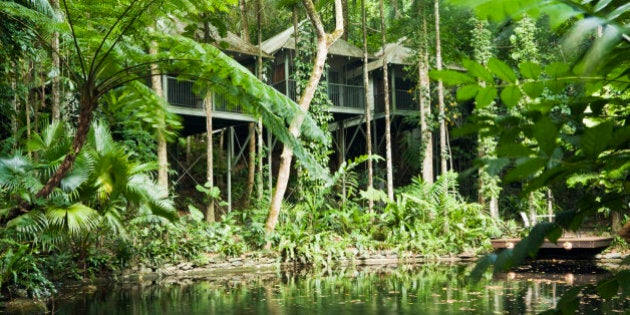 As a child, did you ever wonder what life would be like living in the jungle, swinging from branch to branch to reach your treetop hideaway? Thanks to book and movie offerings - think Tarzan and The Jungle Book - you probably did.
And while five star hotels and room service have their place, there's something to be said for getting back to basics on holiday and living out some childhood dreams.
Thankfully being at one with nature doesn't necessarily mean drop toilets and sleeping bags anymore, with the growing popularity of eco-resorts. Combining luxury with a social conscience, many Aussie getaways now offer a touch of exclusive elegance with an environmental edge.
Check out these incredible jungle escapes that are on your doorstep.