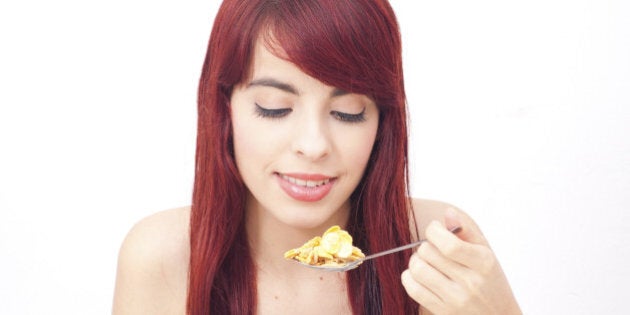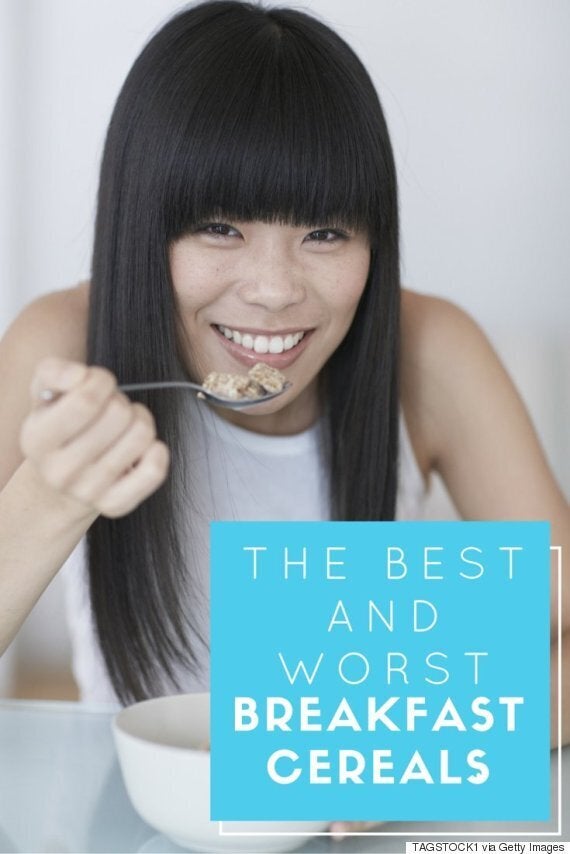 Shopping for breakfast cereal can either be very easy or very difficult. Easy for when you're buying according to taste (hello, Coco Pops), difficult for when you're trying to find healthier options.
With so much conflicting information, it can be extremely hard to know what to look for -- and what to avoid. To take away the confusion and help you make the right choices, accredited pracitising dietitian Sanchia Parker shared her tips, as well as her best and worst options. (We're all crossing our fingers Rice Bubbles makes the list, right?)
"With cereals, the main things we're looking at is fibre content, sugar content and salt content," Parker told The Huffington Post Australia.
"When we're shopping for cereals, we want a cereal with a good amount of fibre because we want to eat breakfast and feel full in the morning," Parker said. "Aim for at least 10 grams of fibre in every 100 grams -- and that's just a matter of picking up a cereal box and checking the label."
"With sugar, we don't want anything over 15 grams per 100 grams," Parker said.
"However, some cereals have dried fruit and dried fruit has sugar in it. It's not a bad source of sugar because it's got some vitamins, minerals and fibre, but if it does have dried fruit, we would then want to be looking at no more than 25 grams per 100 grams."
"For salt, some cereals can be quite salty without us realising," Parker said. "For example, some corn flake varieties can have nearly as much salt as a packet of chips. But you wouldn't pick it up and go, 'Oh, that's a salty food.'
"For salt content, ideally we don't want anything over 120mg per 100 grams."
"As a fourth thing to bear in mind, anything that has got the word 'whole grain' can be a good guide. That can be a good indicator of fibre and lower GI," Parker said. "But, again, check the fibre content."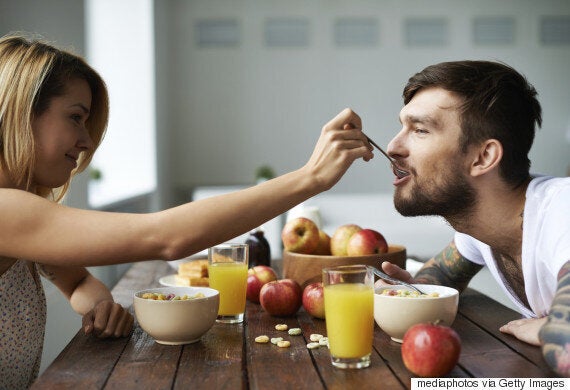 "If we look to the Australian Guide to Healthy Eating, they outline that one serve of grain food (one of our core food groups) is a quarter of a cup of muesli (this is a lot less because muesli is quite energy dense due to the nuts and seeds), or half a cup of cooked oats, or two thirds of a cup of something like your wheat flakes," Parker told HuffPost Australia.
"Most adults would have two serves at breakfast, which equals half a cup of muesli, one and a third cups of flakes, one cup of porridge, or four whole grain biscuits like Vita Brits, Oat Brits or Weet-Bix."
Do you still feel hungry after the recommended serving? Parker recommends bulking it up with extra bran.
"A good tip is to get a bag of bran, which is really cheap," Parker said. "There's oat bran, wheat bran or wheat germ.
"These are the outside of the grain and are super nutritious. They've got fibre and B vitamins for energy.
"All you do is sprinkle it over your oats or your cereal, and that's going to massively bump up the fibre content and help keep you full."
Having your breakfast cereal with protein will also help to make your morning meal filling and sustaining.
"Most people have cereal with dairy, so you might have it with milk or yoghurt, and that's where you can get the protein from," Parker said.
"The protein from those is going to help make that meal complete and help switch off that hunger switch."
Alright, alright, you're dying to know. Out of these popular cereals, can you guess the best and worst?
Weet-Bix, Just Right, Sultana Bran, Coco Pops, Corn Flakes, Cheerios, Uncle Toby's Quick Sachets oats, Carman's Muesli, Rice Bubbles and plain rolled oats.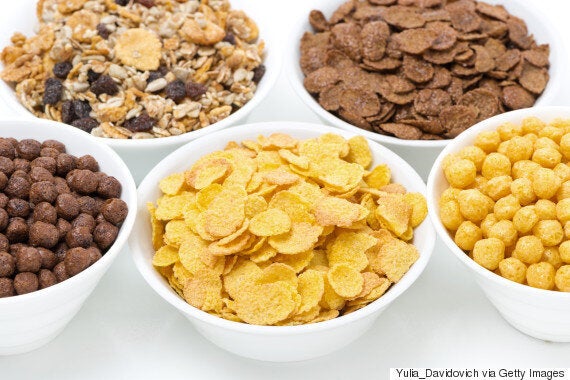 Coco Pops
Rice Bubbles
Corn Flakes
"The bottom three would be the Coco Pops (no surprises there -- it's high in sugar, not very filling and low in fibre), Rice Bubbles (for the same reason as Coco Pops) and the Corn Flakes because they're so salty," Parker told HuffPost Australia.
According to Parker, the next worst cereals are Just Right, Uncle Toby's Quick Sachets oats and Cheerios.
Rolled oats
Weet-Bix
Sultana Bran
Carman's Fruit-Free Muesli
"I would say the first is oats, because they're very cheap and keep us full for longer," Parker said.
Parker recommends opting for rolled oats over quick oats as they have a higher GI rating. It might take an extra few minutes to cook rolled oats, but it will be worth the extra fuel.
"Rolled oats is preferable over quick oats. They're the same in terms of their kilojoule content, but it's how our bodies break them down that is different," Parker said.
"The quick oats have already been somewhat broken down by a machine to make them cook quicker, so when they're in our body we have to do less work to break them down, which gives them a higher GI rating.
"We want lower GI foods to keep us full for longer and that would be with your rolled oats -- your body has to work harder to break them down.
"The second best would probably be Weet-Bix -- they're low in sugar and have got a good amount of fibre -- and then Sultana Bran, which is a good source of fibre."
Although a muesli makes the 'best' list, Parker advises that not all muesli and granola are created equal.
"When they toast them, they usually toss them in honey, sugar and oil and pop them in the oven. They taste absolutely delicious but it's going to bump up the fat and sugar content," Parker said.
"Anything that says 'untoasted' is a good start. Carman's Fruit-Free Muesli would be number four on my list."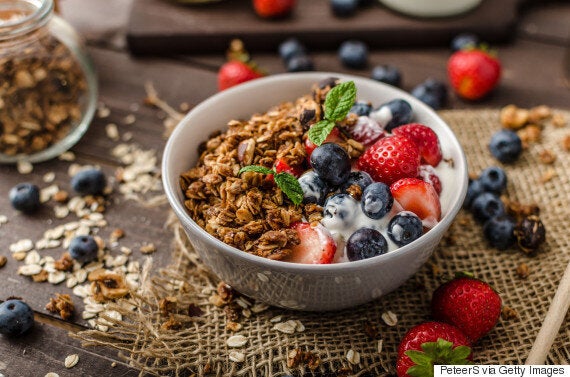 Nutritional information of other popular cereals
Highest Sugar Content per 100 grams:
Coles Honey Nut Crunch -- 42 grams
Woolworths Homebrand Cocoa Puffs -- 39.1 grams
Kellogg's Fruit Loops -- 38.0 grams
Highest Saturated Fat per 100 grams:
Woolworths Homebrand Corn Flakes -- 13.9 grams
Woolworths Homebrand Cocoa Puffs -- 7 grams
Woolworths Select Corn Flakes -- 6.8 grams
Highest Protein Content per 100 grams:
Macro Organic Unstabilised Rolled Oats -- 22.2 grams
Quaker Oat Original -- 21.9
Coles Honey Crunch with Nuts -- 20.0 grams