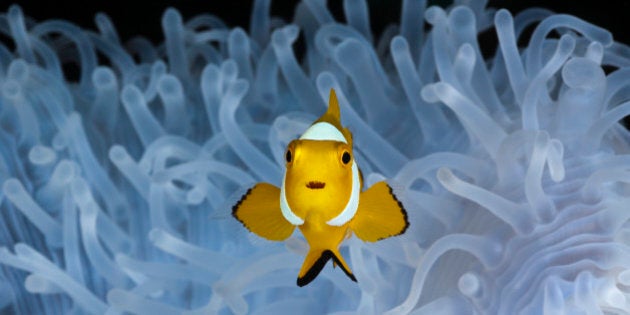 While a novice may think fishing is banned on the Great Barrier Reef, this great natural wonder is divided into no-take zones and places where fishing is allowed.
Over the last 20 years, researchers at the Australian Institute of Marine Science have studied 20 reefs inside no-take zones and 26 reefs that are open to fishing and have found the no-take zones with more fish bounce back faster from disaster.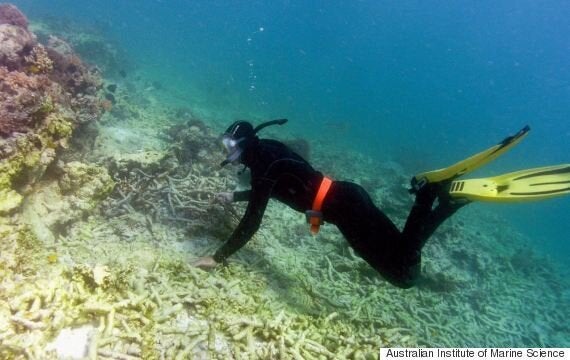 A free diver examines the extensive damage caused by Cyclone Hamish on the Great Barrier Reef in 2009.
Study lead author Camille Mellin said there was a clear difference between reefs with and without fishing.
"We found that reef communities, such as fish and corals, in no-take zones were less impacted by disturbance and recovered faster than outside no-take zones," Mellin said.
"For example, after a crown-of-thorns starfish outbreak it took nearly nine years for the coral community on reefs outside no-take zones to recover, but just over six years inside no-take zones.
"Rapid recovery times are critically important, especially when the reef is faced with so many different threats, but equally important is our finding that reefs inside no-take zones actually fared better during the disturbances, on average the magnitude of impacts was 30 per cent lower."
Mellin said that until now there was very little evidence that no-take zones provided benefits for the wider ecosystem.