Channel 9
There's a moment on Married At First Sight's second episode where you're either in or you're out.
The reality dating experiment, that marries eight complete strangers, is introducing us to Jono the tradie and Clare the recruitment consultant when this happens.
Xavier, presumably some sort of lesser sea god, strides out of the waves.
It's a dazzling display of masculine prowess not seen since Peter Andre graced our fare shores. Xavier is ready to meet his 'mysterious girl'.
Until this.
What's going on with your legs here Xavier? Have you never walked out of the water before? Do you have some sort of boardshort bunching issue?
He's aware people see him as some sort of pedestal of masculinity but implores the audience to look beyond his perfect body.
"People often see me as a tall ex-football player but I'm very down to earth," he said.
"I'm getting to the point where my friends are getting married, It's like, what about me?"
Shannon Noll hears ya, mate. He hears you.
If you're into reality dating shows, Xavier is your new hero.
He's a modern-day Prince Eric looking for his Little Mermaid and you can't wait to see how he'll match with Simone (who seems to have a genetic predisposition to tears considering her mum and little sis' both get their waterworks on).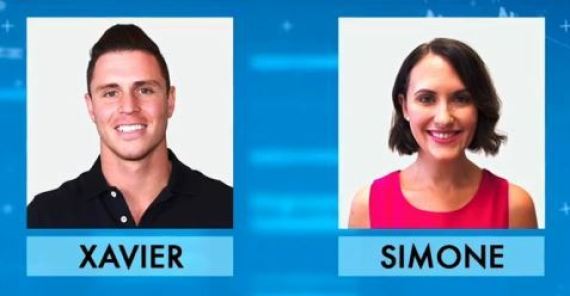 But if you're not the type to tweet your love to this shirtless vision striding out of the waves, this is probably where you turn off.
But don't switch off before you get to see the real, undying love that's definitely going to last a lifetime. It's not Jono and Clare, because we all saw Jono's less-than-flattering reaction to the sight of his bride to be.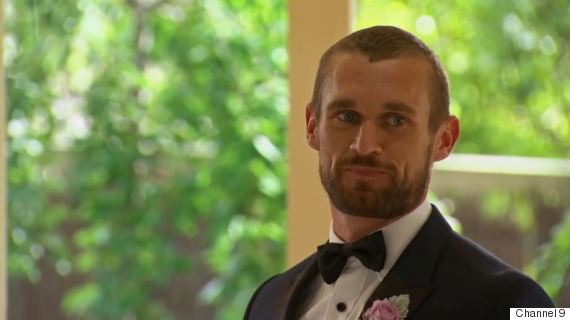 He literally said "aaah s***" when he first laid eyes on her, then later said: "she's not what I ordered".
No mate, this is exactly what you ordered. You signed up to a reality TV show that promised one thing -- a stranger in a wedding dress who you have to marry.
After a few drinks and a few vows, though, they do seem to spark a bit of chemistry, but don't worry about Clare.
If Jono's not the one for her, she's already in a long-term relationship where the love is obvious -- Clare and her paddleboarding dog.