Alyson Aliano via Getty Images
In news that will surprise no one, weddings are expensive. Arguably more so now that Instagram has made us feel more pressure when it comes to getting perfect pictures rather than committing to the perfect partner.
Regardless (and despite some people believing that a cheap dress cheapest the day), there are ways you can still have an awesome day and look a million bucks without actually spending it.
One way is to save cash on the dress. Sure, all eyes are on the bride but the gown gets one wear and that's it. Why not spend more on good quality wine and a huge feast? Guests will leave full and happy (as opposed to fighting over a few trays of canapes because you blew the budget on yourself).
At the end of the (big) day it's a personal choice and how much you spend it up to you. Though with so many great, affordable gowns out there, why pay more than you need to?
Sally Eagle is a wedding dress designer form across the ditch who is refreshingly real about the whole process of planning a wedding. She made her own gown while mapping out her own big day so knows the stress involved, especially when it comes to cost. For that reason you'll find her designs are reasonably priced while still formal and classic.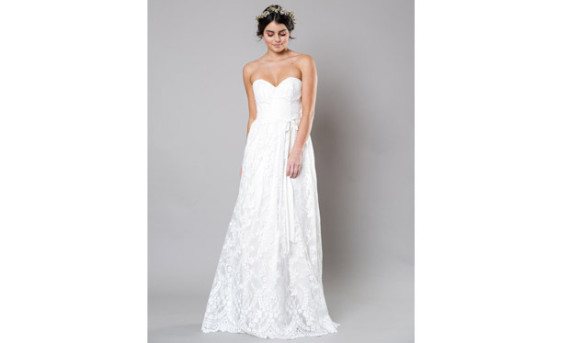 Sally Eagle Camille Gown, $2,200.
Made With Love is the cool girl's bridal brand. Think classic lace paired with sheer panels and pockets. Pockets! Gowns still have the right impact (you won't mistake them for an everyday formal dress) but have an edge about them that makes them perfect for a young, fun couple.
Made With Love Ava Dress, $1,600.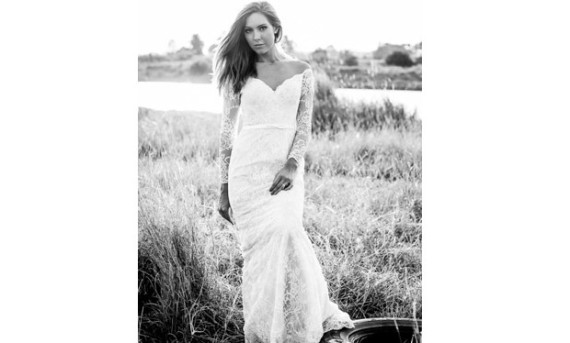 Made With Love Maddy Dress, $1,500.
Carla Zampatti has long been the queen of mother of the bride ensembles, but her latest offering for brides themselves is so stunning that we're expecting to see them all over Instagram in the coming months. The styles are classic but not at all boring, and it's nice to see some shorter styles in the mix.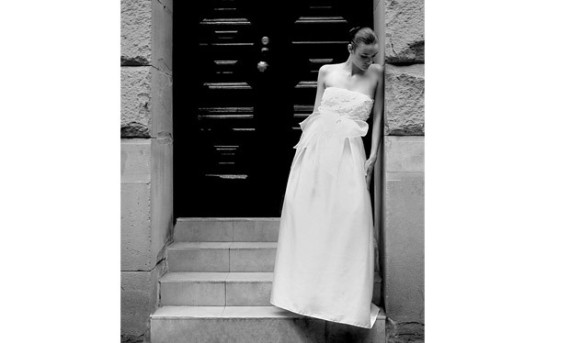 Carla Zampatti To Have And To Hold Gown, $1,900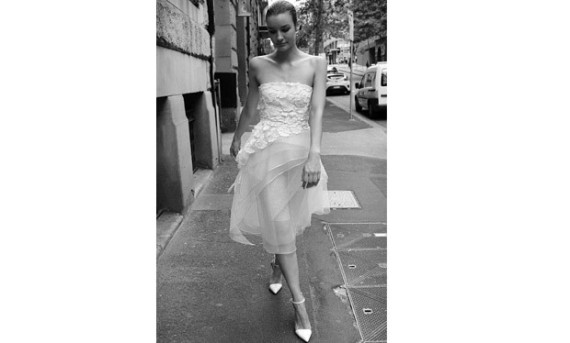 Carla Zampatti From This Day Forward Gown, $1,700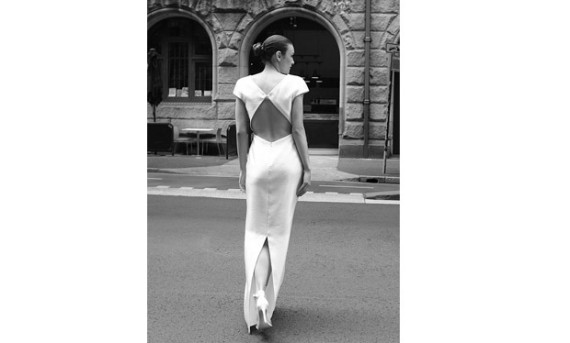 Carla Zampatti By Your Side Gown, $1,900
There's very good reason to source your big day outfit from an affordable fashion chain such as H&M. For one, you'll look 'fashion' as opposed to classic (if that's your style) and you'll have wads of cash. The aesthetic is still dramatic and it's not like you're going to wash and wear it over and over, so if the quality of the fabric isn't world class it doesn't matter.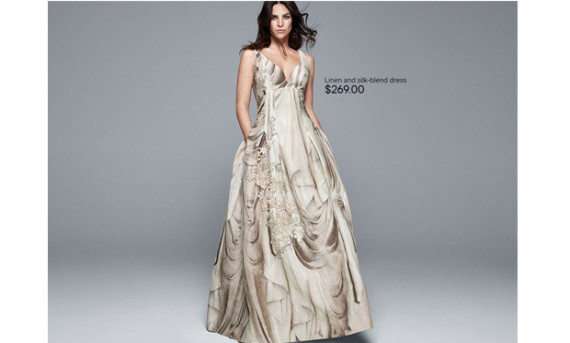 H&M Linen and silk blend dress, $269.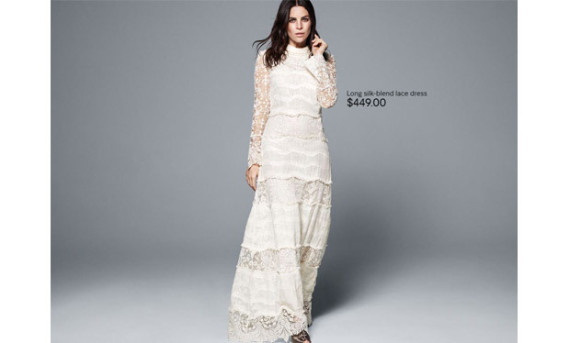 Long silk blend lace dress, $449.
Thurley is an Aussie fashion brand that isn't bridal, but certainly can be. The use of intricate lace over flesh mesh and form fitting silhouette is a little bit Dolce and Gabanna, just without the price tags.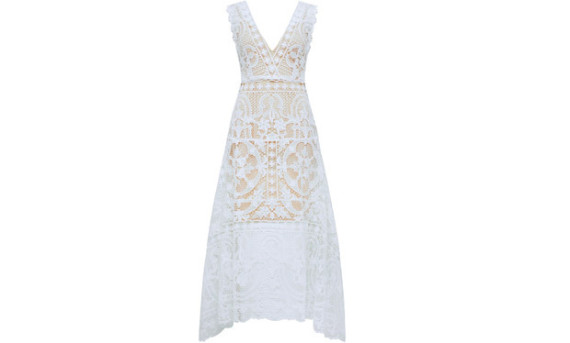 Thurley Tryst Emb Midi Dress, $599.99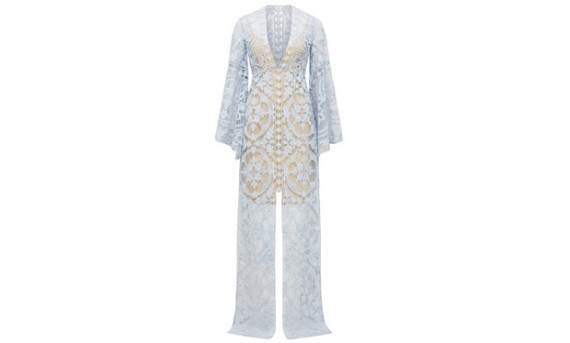 Thurley Tryst Maxi Dress, $649.99
The same goes for fashion mastermind, Toni Maticevski. His retail line isn't for brides but the gowns are so stunning they'd be perfect for a big day (and a helluva lot cheaper than his actual wedding dresses that can cost a cool $20k).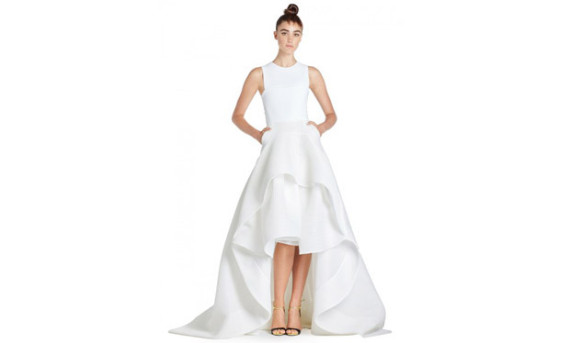 Maticevski Present Gown, $4,500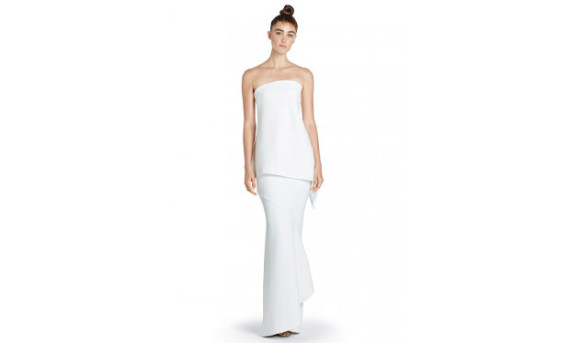 Maticevski Visionary Gown, $2,500.
Buying your dress from an online store has its risks. You're always gambling on fit, but having a wedding dress tailored is always the extra coin, especially if it was affordable in the first place. With a good return policy its a good idea to bag a few different styles, have a tying-on session at home, then send back the duds. ASOS has a fun selection of bridal options to choose from.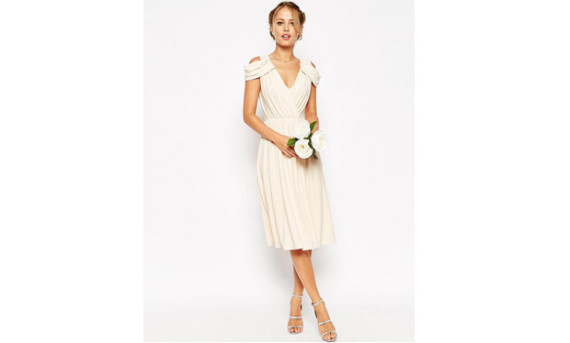 ASOS Wedding Drape Cold Shoulder Midi Dress, $80.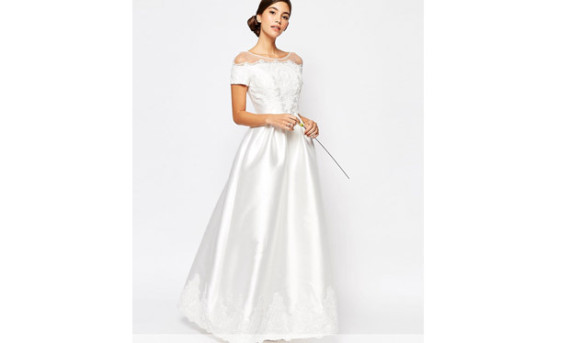 ASOS Chi Chi London Bridal Maxi Dress with Embroidery and Cap Sleeve, $169
Visit HuffPost Australia's profile on Pinterest.