Fairfax Media
Former PM Tony Abbott is off on his annual Pollie Pedal again, leading a group of politicians on a marathon eight-day charity bike ride to benefit Carers Australia. It is the 19th Pollie Pedal, with fellow MPs Josh Frydenberg, Christian Porter and Angus Taylor all aboard.
.@TonyAbbottMHR enjoys a cold one in West Wyalong while on the #polliepedalpic.twitter.com/UWLBjS6Lcn

— Caitlyn Gribbin (@CaitlynGribbin) April 5, 2016
Starting in Canberra on April 3, the route will take the pollies through regional NSW towns Yass, Cootamundra, Temora, Forbes, Orange and Goulburn, visiting schools and hosting community events along the way. On Wednesday, Abbott dropped in to Caragabal Public School, just outside of West Wyalong, to visit students and hand over a copy of his book 'Battle Lines.'
The children, it seemed, were not too excited.
Former PM Tony Abbott presents a signed copy of his book 'Battlelines' to primary sch students during Pollie Pedal pic.twitter.com/7ISHU6US7I

— ellinghausen (@ellinghausen) April 6, 2016
Fairfax photographer Andrew Ellinghausen snapped this shot of Abbott presenting the book to the school captains, as a dozen children watch on. Check the faces. They don't seem super stoked about this.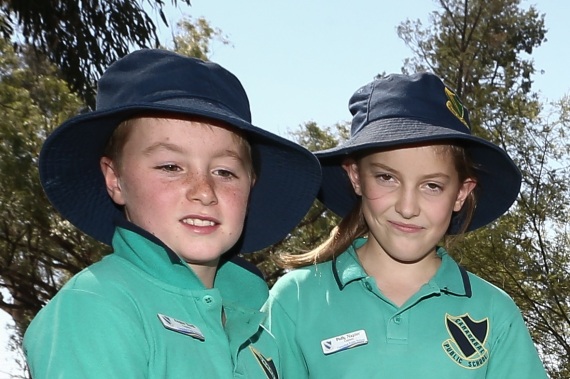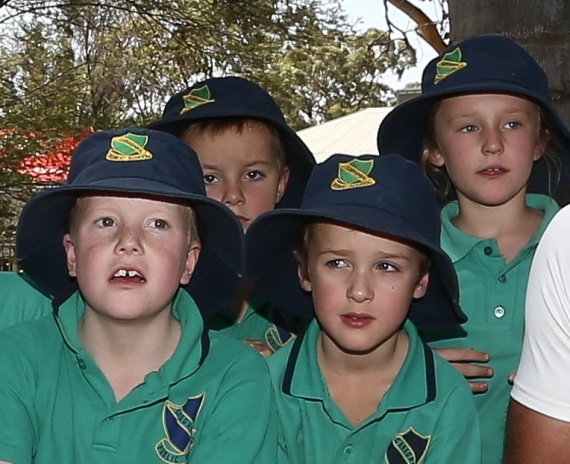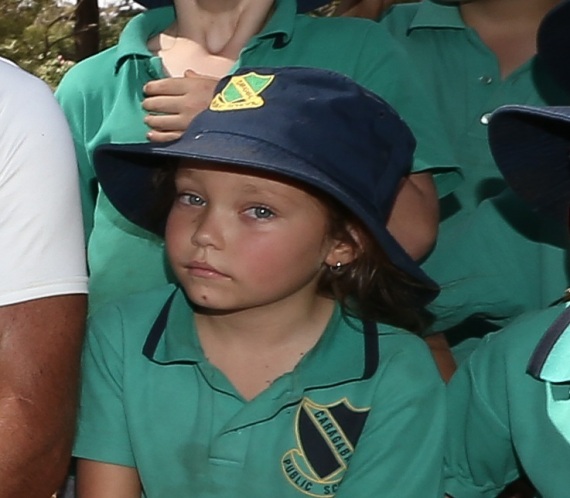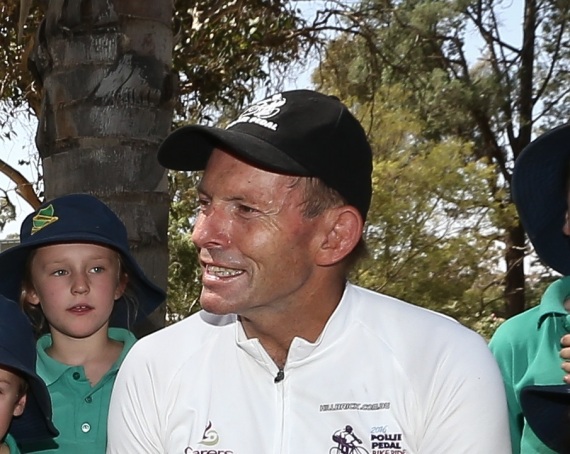 Here's the same school captains inside the school, out of the sun.
School captains at Caragabal Public with the new addition to their library pic.twitter.com/r4odFqqtL3

— Michael Koziol (@michaelkoziol) April 6, 2016
And here they are, admitting that the book "will probably be boring."
Sorry Tony.
If you want to donate to the Pollie Pedal, raising money for Carers Australia, click here.