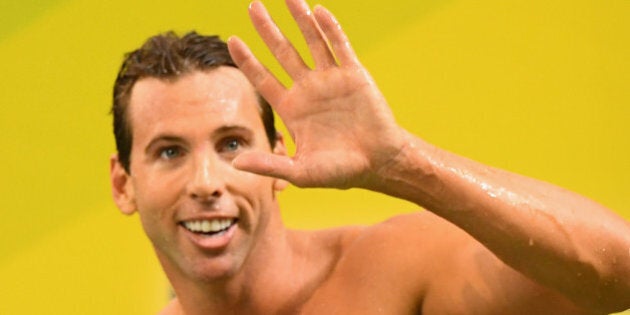 Grant Hackett's bid to become the oldest swimmer to represent Australia at an Olympics has ended, with the 35-year-old failing to qualify for the Rio games.
Hackett, who turns 36 next month, had pinned his hopes on making the squad by snagging a 4x200m relay berth, but came up short on Friday night when he failed to make the 200m freestyle final at the Rio trials.
Hackett touched seventh in his 200m semi-final and was 11th overall at the trials, held in Adelaide. The result means he misses out on Saturday night's final.
The triple gold medalist made it clear his career was done after the lacklustre finish.
"You will see me at the pool again getting fit," he told AAP.
"But I have no intention of returning to competition.
"As much as I liked returning to the sport, it's very stressful and I don't need that in my life any more."
The failed comeback ends an illustrious international career that began after Hackett joined coach Denis Cotterell's squad in 1992 at the age of 12.
Hackett's bold bid to book his ticket to a fourth Olympics was his first major competitive outing in the pool since the 2008 games in Beijing.
Since leaving the pool, Hackett has had a high-profile media career and has at times courted controversy, especially allegations he trashed his apartment in 2011.