Yuri Arcurs via Getty Images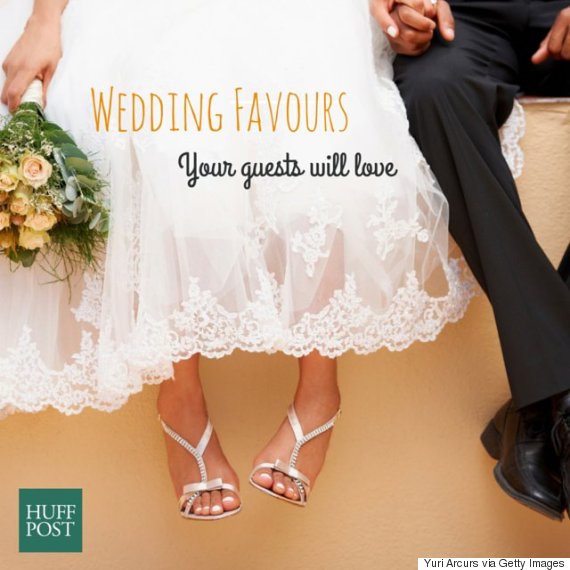 Wedding favours are a niggly little tradition that most of the time, if we're being honest, end up in the bin.
Alcohol being the exception of course, mainly due to the pure convenience of skipping the bar for a round and downing your limoncello or tequila right there on the spot -- it's more festive that way, no?
"The tradition of wedding favours originally comes from Europe and is one of the oldest traditions on record. The most common being sugared almonds -- sugar signified wealth and prosperity back then as it was an expensive commodity," Nikki Hunt, founder and wedding planner, Think PR and Events told The Huffington Post Australia.
While spending big on wedding favours is no longer a top priority for couples, many opting to spend on photo booths or prop stations instead, Hunt said people still enjoy the idea of giving guests something they can remember the wedding day by.
When choosing a favour for your guests, Hunt advises to think about what you would like to receive as well as something that follows the theme or feeling of the wedding.
"If you're both chocolate lovers and your guests know that, then it's logical to give that as a gift as it reflects the personality of the bride and groom," Hunt said.
But sometimes, there is no need to reinvent the wheel.
"If you are a traditional couple, then it's fine to give a traditional favour -- if you are both creative, then maybe put your heads together and think of something outside the box," Hunt said.
As far as cost goes, Hunt said it will depend on a number of factors.
"It will depend on the amount of guests you have as well as your budget to the style and theme of the wedding. You can really spend anything from $5 to $50 per guest," Hunt said.
Here, seven wedding favour ideas your guests will love.
1. Bespoke wedding candles with a scent created by the bride and groom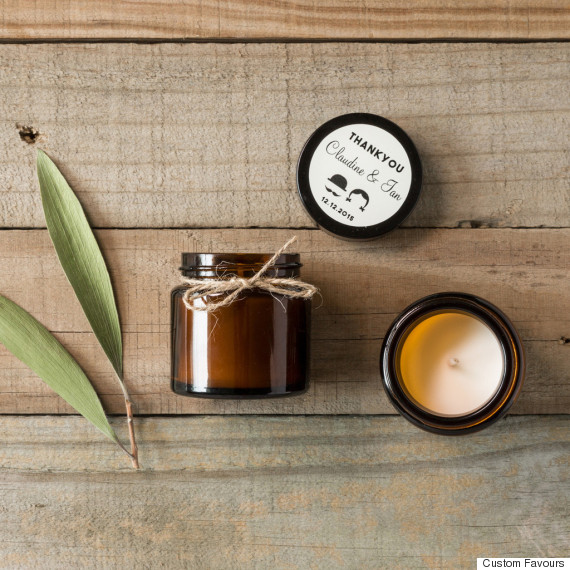 Via Etsy
2. CD Compilation of the music heard during the reception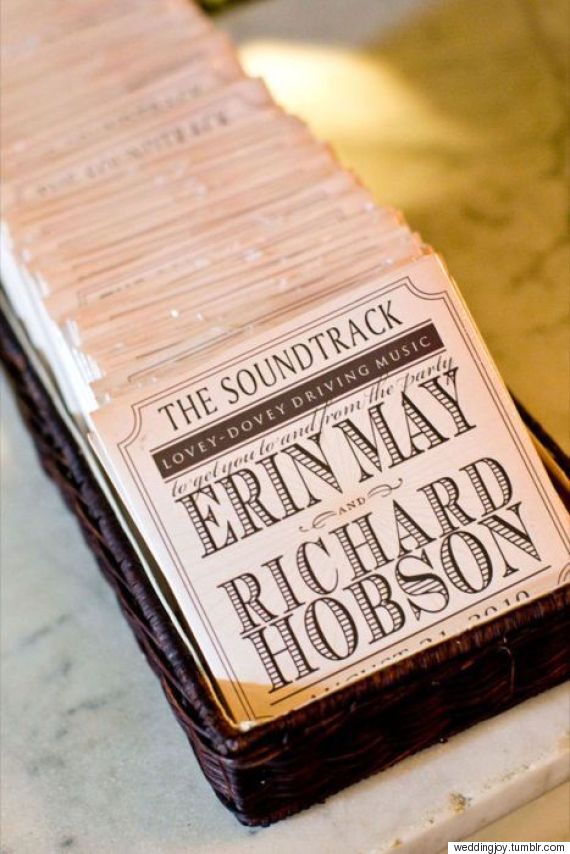 Via tumblr
3. A succulent plant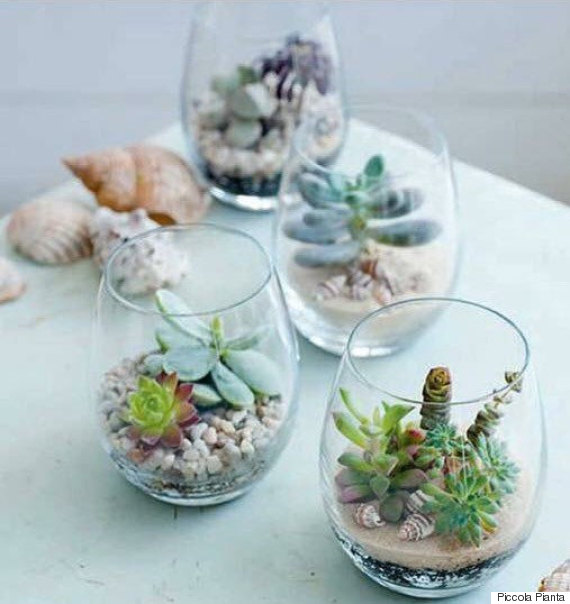 Via Etsy
4. Take-home bag of fairyfloss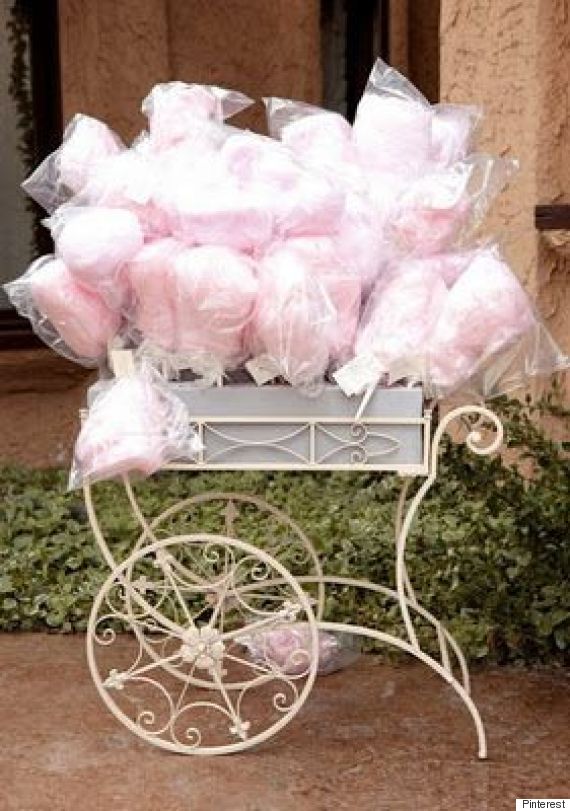 Via Pinterest
5. Hand-embroidered or DIY linen napkins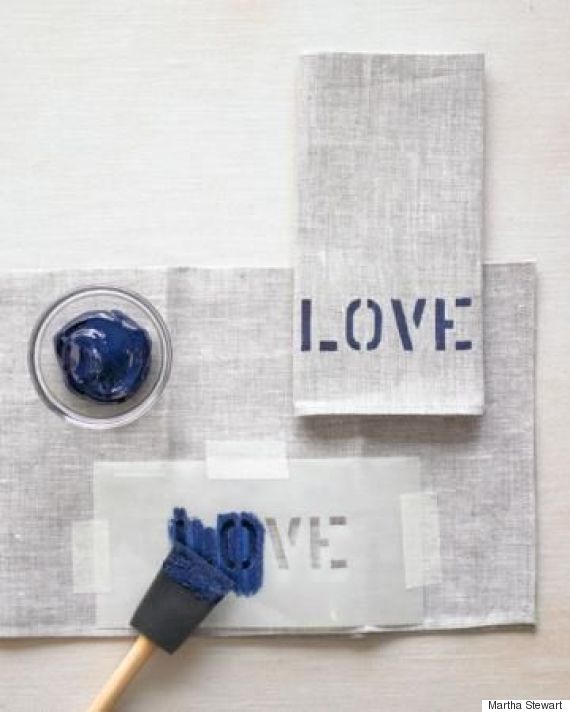 Via Pinterest
6. Box of matches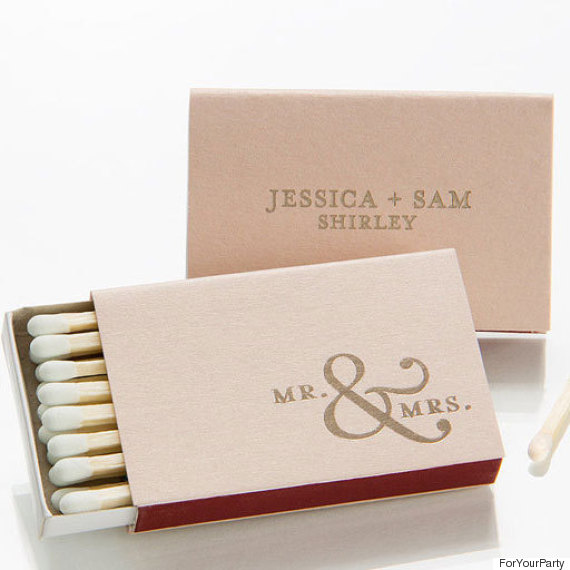 Via Etsy
7. Paper fan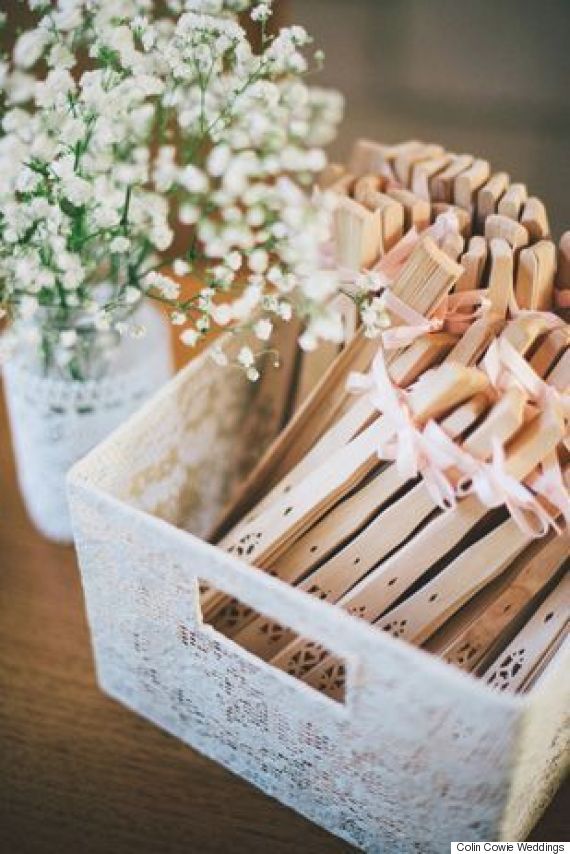 Via Pinterest
Visit HuffPost Australia's profile on Pinterest.