Fifteen thousand pounds. That's how much it could cost you to take you and a friend to Leicester City's last home match of the season at their home ground, King Power Stadium. Which is a LOT more than the usual.
Quick currency exchange: that's $28,000. Twenty-eight thousand Australian dollars. You could nearly buy a stadium for that much.

The regular prices for when Leicester City suck, which is any year other than this one.
This is an ordinary match. And yet it also isn't. The May 7 fixture against Everton could be the biggest occasion in the history of Leicester City Football Club.
Leicester currently leads the English Premier League. The team was almost relegated last year but survived to fight another year. The 2015/16 season would again be a fight for scraps, or so you assumed. But the Foxes, as Leicester is known, have done something beautiful.
When Leicester City first played defending EPL champs Chelsea earlier in the season, you had a team that cost a tenth as much in transfer fees as their opponents (£23 million versus £215 million). Leicester won too. It has lost just three of its 33 matches all year. A first ever title for a completely unfashionable club is now not just a possibility but a strong likelihood.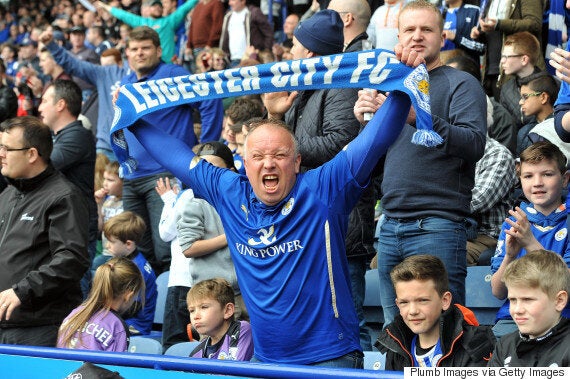 Make a silly face. Get your pic on the internet. Easy.
With five matches to go, Leicester sits seven points clear of its nearest rival, Tottenham, Hotspur. The match against Everton on May 7 could conceivably be a victory celebration. The Foxes could easily have the whole thing sewn up a week early. And that's why fans are absolutely mad to be there to join what they hope will be a huge party.
Tickets sold out within in 90 minutes on Monday. The club has several tiers of memberships and many members also missed out. Local paper The Leicester Mercury reported that the mayor of Leicester got there extra early and queued up around the corner to secure his tickets.
Pretty soon, tickets started popping up on a range of websites. The BBC reported that one pair was advertised for than £15,000, with individual tickets listed for more than £3,000.
"In an era when money counts for everything, I think we give hope to everybody," Leicester's Italian coach Claudio Ranieri said earlier this season. It's a shame that not everyone has the hope of attending this year's final match at the 32,262 capacity King Power Stadium.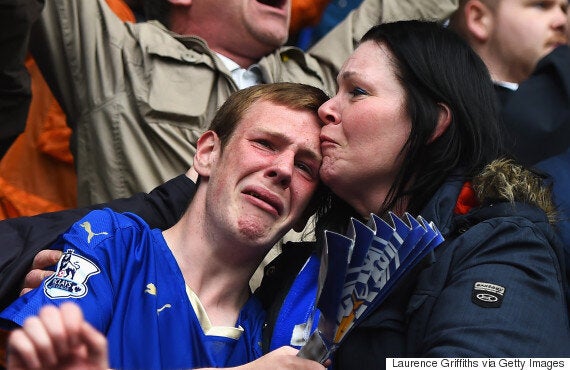 We can't come back on May 7? Noooo!!!!
A Leicester City club spokesman reminded people that the unauthorised sale of football tickets is a criminal offence under UK law, and that the club would take action against any ticket touting or any attempt to resell tickets for above their face value.
For now, the forces of supply and demand seem to be trumping the force of the law.
Meanwhile, in news only slightly related to this story, 64-year-old Leicester coach Claudio Ranieri was sizzlingly hot once, or so we're reliably informed by the numerous people in this office who make it their business to judge hotness. Here's his football card from 1973.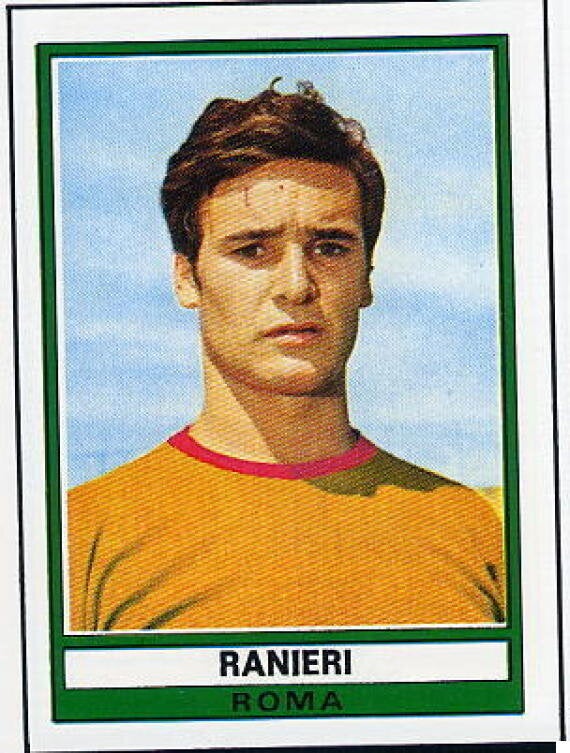 Now THAT'S the hottest ticket in town.