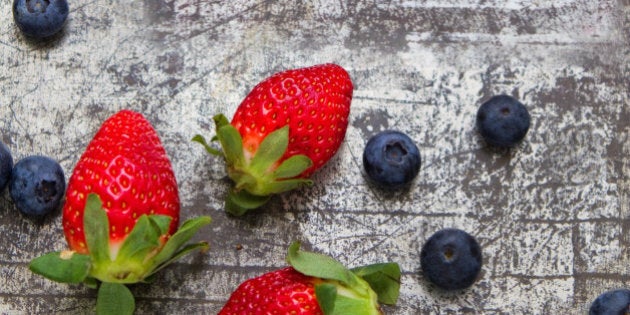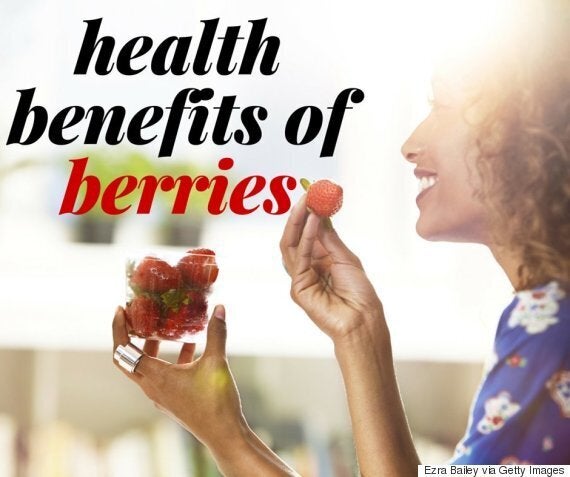 Blueberries, raspberries, strawberries, blackberries and cranberries (aka nature's candy) may be little but they sure do pack a punch. These vibrant berries not only taste delicious, they are also packed with essential nutrients and fibre.
"Berries are packed full of a range of vitamins and nutrients," accredited practising dietitian Emma Stirling told The Huffington Post Australia. "Just one serve of either blackberries or raspberries will mean that you meet the recommended daily intake for vitamin C."
According to Stirling, berries are an excellent source of dietary fibre, which is one of the reasons they can be useful in weight management, as they help keep us full for longer.
One of the other significant nutritional features of berries is they are rich in phytonutrients, which may help prevent disease and keep your body working properly.
"Phytonutrients are important in our diets because they act as antioxidants to fight free radicals and protect against cardiovascular disease, cancer and cellular ageing," Stirling said.
In addition, berries -- in particular, raspberries and blackberries -- are a good source of vitamin K and folate. Research has also shown that eating these berries may have a positive impact on the gut microbiota.
"Research has shown a link between the role of ellagitannins and the increase in healthy gut compounds, which can protect against inflammation and have positive flow on effects for immunity," Stirling told HuffPost Australia.
"There is also research to suggest an association between raspberries and reduced risk of Type 2 diabetes and cardiovascular disease.
"All in all, they pack a good nutrition punch for relatively few kilojoules. A 150 gram serve contains less than 300 kilojoules."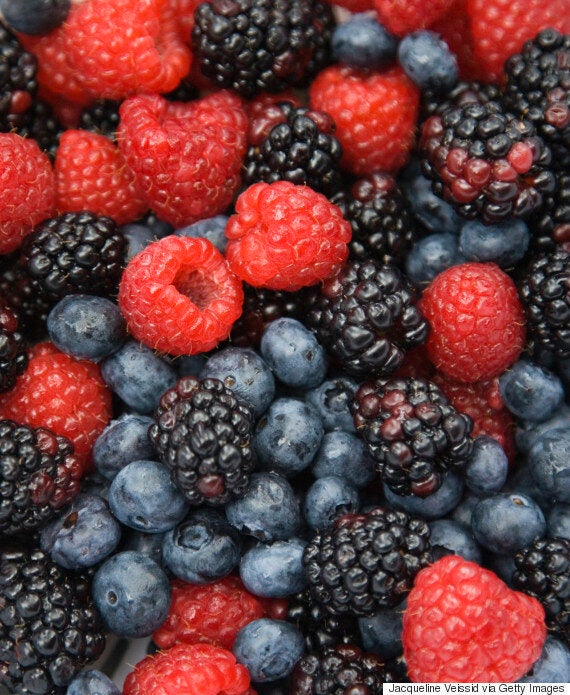 The Australian Dietary Guidelines define a serve of fruit as 150 grams, or around one cup, and recommend Australian adults eat two serves of fruit a day. Including berries in your breakfast and snacks is a great way to get the benefits of this nutritious fruit.
"Raspberries are available year-round but are at their most abundant from early November until May, with peak production during summer," Stirling said.
Blueberry, blackberry and strawberry peak season is also summer, but that doesn't mean you can't eat berries all year round -- just head to the frozen section of the supermarket.
"The nutritional value is very similar, whether berries are fresh or frozen," Stirling said.
"That said, when they are at peak season in Australia (between November and May) and the price is at its lowest, it is a great idea to buy extra and freeze them so that you can have a year-round supply.
"You can freeze fresh berries by either laying them flat on a tray and freezing, then transferring to zip-lock bags, or place them straight into airtight bags in the freezer. They will keep for 12 months or so."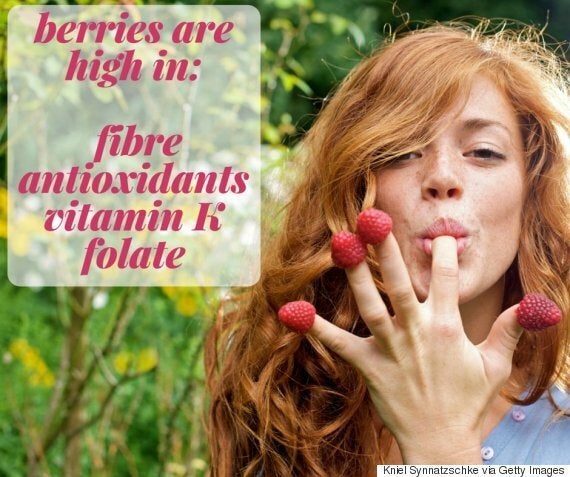 "You can eat a punnet as a snack on its own, or include a handful with your morning bowl of breakfast cereal," Stirling said. "I love having a punnet on my desk while I am working for a healthy mid-meal snack.
"Some of my favourite ways to enjoy berries are in a layered Bircher muesli -- use a parfait glass for layers of colour.
"Raspberries or blackberries with fresh mint frozen into ice cubes is also a fantastic way to encourage water drinking and keep you hydrated."
Don't have a big sweet tooth? Berries can be used in savoury dishes, too.
"I like to muddle together berries, balsamic vinegar, extra virgin olive oil, wholegrain mustard and fresh lemon juice in a cocktail shaker to make a salad dressing," Stirling said.
"You can even toss fresh berries gently on to the top of a mixed salad for added vibrancy and antioxidant activity."