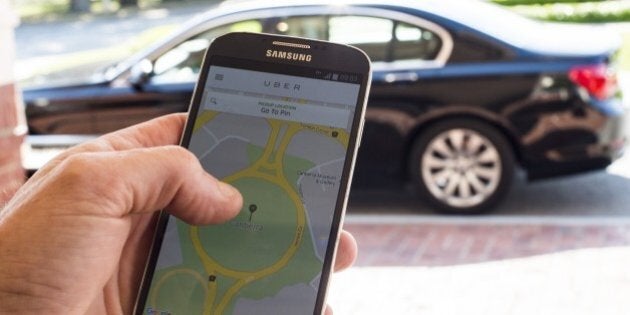 South Australians will soon be able to use ride-sharing services UberX and GoCatch, following changes to the state's taxi industry announced by the State Government.
Ride sharing providers such as Uber, Lyft and GoCatch have been given the go-ahead to operate in SA from July 1, Premier Jay Weatherill confirmed at a press conference alongside transport minister Stephen Mulligan on Tuesday.
The plan reportedly includes a $30,000 payment per taxi licence and a freeze on new taxi licences for at least five years, with an assistance package funded by a $1 levy on all metropolitan trips.
"Some people have called for the total deregulation of this sector. We reject that," he said.
"As only the third Australian jurisdiction to legalise ride-sharing, we are sending a message that South Australia is open for business."
There are different rules for ride sharing in each Australian state, with some legalising it while others refuse to.
Popular ride sharing service UberX is legal in the ACT and NSW, where the state government pledged a $250 million package to compensate the taxi industry to be funded by charging taxi passengers an extra $1 levy on fares.
The ride sharing service was effectively declared illegal in Victoria in December last year, however it remains in popular use.
It is also quite popular in Queensland, where it is also illegal. The state government last year levied $1.7 million in fines against Uber Drivers since the ride sharing service was introduced.
Uber is banned in the Northern Territory, with Transport Minister Peter Chandler telling the ABC in February Cabinet had made the final call not to go ahead with changes to legislation.
In NSW Taxi operators are reportedly using a Sydney courier startup, called Taxi Lineup, to allow drivers to deliver packages as they struggle for revenue after the introduction of Uber.