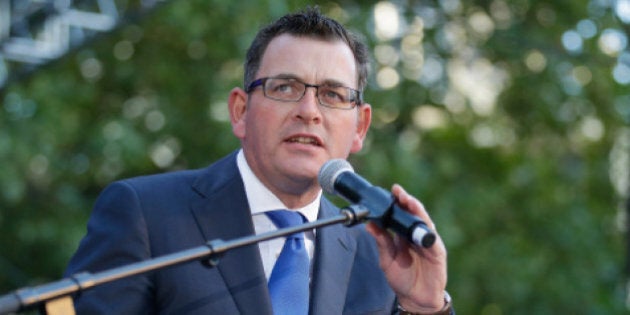 Victorian Premier Daniel Andrews has reaffirmed his government's commitment to LGBTI education program Safe Schools Coalition, as doubts linger over the framework's future at a federal level.
The Safe Schools Coalition describes itself as "a national coalition of organisations and schools working together to create safe and inclusive school environments for same sex attracted, intersex and gender diverse students, staff and families," with its website providing resources and information such as "Guide to Hosting Inclusive School Formals", "Discrimination free zone poster", "Guide to Kick Starting Your Safe School", and "Stand Out Against Homophobia in Schools".
In announcing the report's recommendations, Education Minister Simon Birmingham confirmed the program would not be funded by the federal government beyond 2017. Victorian Premier Andrews committed his government to funding Safe Schools on a state level, saying in March "If the Turnbull Government decides to cut the funding for this program, I'm proud to announce that the Victorian Government will make up the shortfall."
On Tuesday, he reaffirmed his commitment to the program and again criticised the federal government's handling of the affair, tweeting a letter from his deputy premier and Education Minister James Merlino to his federal counterpart Birmingham.
"Given the bipartisan, longstanding support for the Safe Schools Coalition program by both Commonwealth and State governments, there was no such need for a review," Merlino wrote.
"Your government's subsequent response to the review recommends a number of changes which directly contradict the review's findings, and again reinforce the harmful, unnecessary and misinformed debate your government is encouraging."
"The Safe Schools Coalition will continue with no alterations. We stand by our $1.04 million commitment to Safe Schools Coalition Victoria. Every government secondary school will become members by 2018."