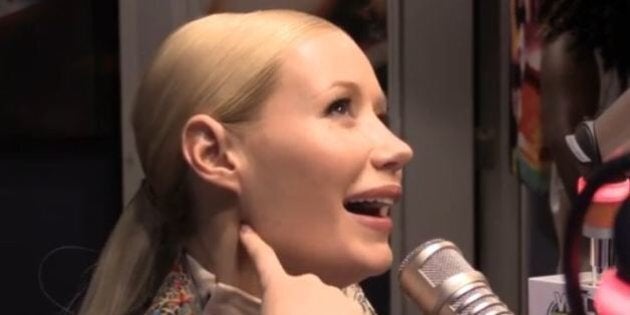 First thing's first: NBA Laker star Nick Young "will have half a penis" if he plans to cheat on Iggy Azalea again.
Instead, Azalea opted to make threats to his manhood live on air with U.S. radio station WiLD 94.1 on Monday.
"You will have half a penis."
"No, I'm not cool with it, you will have half a penis," Azalea said in response to the radio host's suggestion that somehow it might be normal for male athletes to cheat on their wives "because they get the adulation of thousands of people when they play" ('cos that's a reason).
"What is that rule? No, that's stupid… And what does that make me able to do then? I have more fans than him," Azalea said.
She continued: "I go out there with a million fans too and come home," Azalea said.
She went on to say that the reason Young got off this time was that there was no "real evidence" he'd cheated.
Before getting her final word in: "I already told him, just one more video, one more thing, you will lose a quarter of your meat," Azalea said.
We can't say for sure, but perhaps someone from her team should let her know dumping him will be far less messy and certainly more legal.