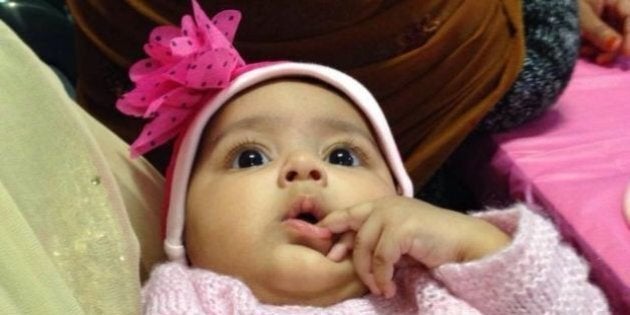 The mother of 14-month-old Sanaya Sahib has been charged with her murder, after the toddler's body was found in a suburban Melbourne creek on Sunday.
A court has heard the mother made a "full confession" to police, report Fairfax Media.
Sofina Nikat, 22, faced an out of sessions court hearing on Tuesday night and will appear at Melbourne Magistrates Court at 10am on Wednesday.
On Saturday, Nikat reportedly told police a shoeless man of African appearance -- who smelled of alcohol -- snatched the 14-month-old from her pram at Olympic Park in Heidelberg West on Saturday morning.
A massive search involving volunteers and police began after reports emerged and at 2:45am on Sunday the toddler's body was found at Darebin Creek in Melbourne's north-east.
The baby's uncle said an ambulance was called to the home of Nikat to treat the baby for a seizure on Sunday, April 3, according to the Herald Sun.
The newspaper also reports Nikat stayed with social workers last night at an unknown location.