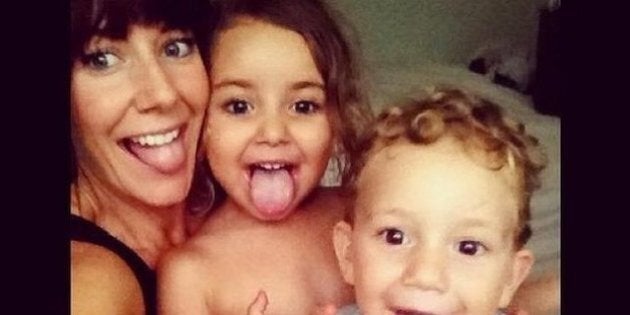 Four members of the 60 Minutes crew, including star reporter Tara Brown, currently sit in a Lebanese prison. They're accompanied by five other men and Brisbane mum Sally Faulkner, who were involved in a daring and brazen daylight child-snatch effort on a Beirut street last week.
They're currently going through the Lebanese justice system. They are reportedly facing up to 20 years in prison on kidnapping charges.
So what's going on? How did we get here? What is the Australian government doing to help, and what next for the prisoners?
Faulkner, members of a child recovery agency and the 60 Minutes crew were allegedly in Beirut to snatch back Faulkner's two children -- Lahela, 6, and Noah, 4 -- who were taken to Lebanon by their father, Faulkner's former partner, who was said to have refused to allow the children to return to Australia.
Footage of the alleged operation was captured by CCTV cameras on the Beirut street, showing three men emerge from a car and move toward two women and two children. The men lunge at the children, the women being knocked off balance as the kids are thrown into a car which speeds off. The 60 Minutes crew were not spotted during the operation, but were believed to have been filming other parts of the group's time in Lebanon.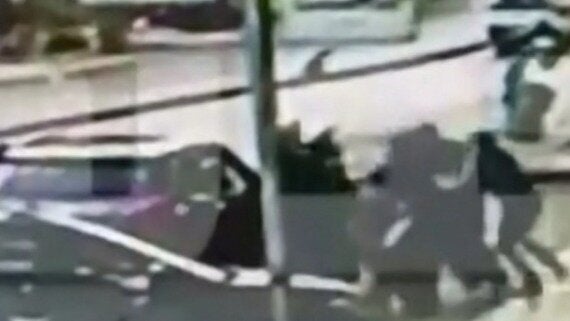 Footage shows the moment the children were grabed. Photo: Channel Nine
Hours later, the group was tracked down by Lebanese police at a safe house, arrested and taken to prison before waiting several days to appear before a court. Faulkner was later detained, and the children returned to their father. Lebanese media reported it as a kidnapping, and that one of the women -- believed to be the children's grandmother -- claimed she was pistol whipped by the child recovery agents.
The involvement of Australians in an alleged daylight kidnapping would be enough of a diplomatic issue, even discounting the fact the Australians are journalists. The 60 Minutes program will face intense scrutiny even without the prospect of their crew facing time in a Lebanese jail, with allegations the program contributed more than $100,000 to the costs of the operation.
There will be further drama over money the program allegedly didn't pay, after the surfacing of text messages purportedly from Faulkner to another child recovery agency, from before and after the street snatch operation. Faulkner asked the rival agency for help in escaping Lebanon, claiming that 60 Minutes would pay any costs, and later alleging the program had rejected the alternate plans with a pricetag of €75,000.
The 60 Minutes crew, the team behind the child recovery and Faulkner herself are in jail in Lebanon. Their first hearing before a court, due for Monday night (AEST time), was cancelled at the last minute. They fronted a judge on Tuesday, and were reportedly hit with charges including kidnapping, withholding information and assault.
Media reports vary, but those involved could face anywhere from three years to 20 years to life in prison.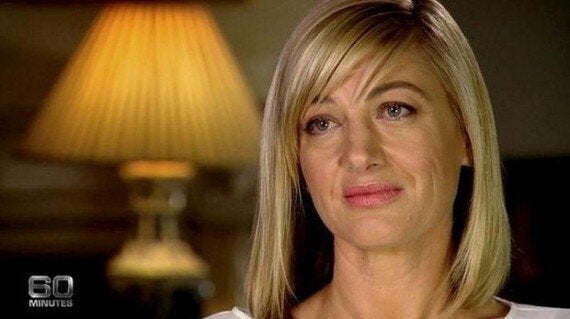 The judge has the power to hear the charges or dismiss the case.
"We are co-operating fully with the Lebanese authorities and it is important to stress that we respect the laws of Lebanon and its judiciary," said Channel Nine spokesperson in a statement.
"We want to see our crew and Ms Faulkner return home safely as soon as possible and we are working with a respected Lebanese legal team in Beirut to secure this outcome."
Providing consular assistance, and watching over the case. Politicians and diplomats on all sides have been tight-lipped and brief in the information they have provided on the case, confirming they were aware of the incident and were helping where they could.
"The Australian Government is providing all appropriate consular assistance," said a Department of Foreign Affairs and Trade spokesperson in a statement.
On 6PR radio, Prime Minister Malcolm Turnbull said Australia was doing "everything we can to support them," but had stern words for those involved.
"Australians have to understand – all Australians, no matter who they are – that if you are overseas you have to comply with the laws of the country of which you're in as we expect visitors to Australia to abide by our laws," he said.
"Where children are involved in a foreign jurisdiction, such as Lebanon, it is the local courts, not the Australian government and much less private citizens who make decisions about child custody."
On Monday -- before those involved faced court -- Foreign Minister Julie Bishop was still hopeful of their release without incident.
"The issue is still subject to legal consideration. The Ambassador and Consular staff are in constant communication with the mother, Miss Faulkner, and with the 60 Minutes crew," she told Perth Now.
Those involved are expected to face court again on Wednesday (AEST time). From there, we have to wait and see.
"I have spoken to Foreign Minister Gebran Bassil on a number of occasions and I remain in contact with him by text."