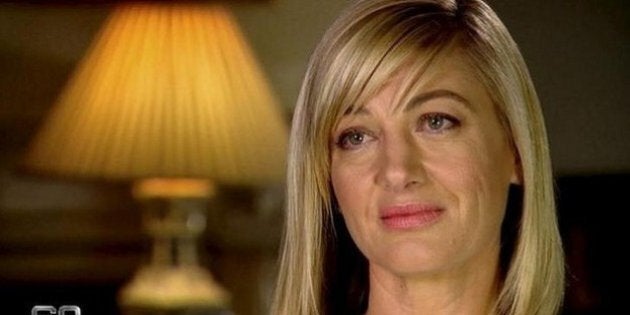 Some common sense has emerged in a custody case involving an Australian mother, a botched Beirut extraction operation, diplomatic wrangling and the jailing of ten people including a television crew.
The Lebanese judge presiding over Sally Faulkner and the 60 Minutes crew's child abduction charges is asking the parents involved to have a conversation and come to an agreement for custody and visitation arrangements for their two children.
Reporters in Beirut, while not allowed into the courtroom, have been told of the deal.
News Corp Australia's Charles Miranda wrote a deal had been struck, which would see Faulkner give up custody in exchange for full rights of access.
If acceptable to the court, this agreement could prove favourable to Tara Brown and the other 60 Minutes crew, who are currently facing jail terms of up to 20 years on child abduction charges.
"The husband has to drop the charges," Mr Moughabghab said. "The judge is pushing [for him] to do that."
Faulkner was arrested along with the 60 Minutes crew while attempting to seize her two children, Lahela, 6, and Noah, 4 from their father, Ali el-Amien.
She claimed he had refused to allow them to return to Australia or have contact with their mother since taking them to visit their grandmother in Lebanon last year.
The judge is not viewing the case as child abduction but as a case of a mother attempting to reunite with her children, according to ABC journalist Matt Brown who is reporting from the Lebanon Palace of Justice.
"We are hearing from Sally Faulkner's lawyer that the judge is pressuring the two of them, Sally Faulkner and her estranged husband, Ali el-Amien, to come to some kind of agreement over the custody of their children," Brown told ABC News 24.
"Ali el-Amien has said previously that he doesn't want to see her prosecuted. For her, it could mean a real terrible choice. At the moment, she is facing prosecution [...] he had obtained a local ruling that he is their guardian. That means possibly making an agreement with Ali el-Amien that could see the children definitely staying here in Lebanon."
Reporter Tara Brown and the three other 60 Minutes crew facing charges appeared in the Lebanon court separately on Wednesday night (AEST).
Brown and Brisbane mother Sally Faulkner were the first to enter the hearing to appear before the judge, according to Nine News reporter Tom Steinfort who is reporting from the court in Beirut.
Journalists reporting from the Lebanon Palace of Justice claim Brown was later led back to the cell, while Faulkner went into a separate room with her lawyer to speak to the judge.
Judge Rami Abdullah has now held the 60 Minutes crew's case over until Monday.
Foreign Minister Julie Bishop told reporters on Wednesday night (AEST time) that she was in "constant communication" with Lebanese Foreign Minister Gebran Bassil.
"Lebanese law is different from Australian law. It is based on the French system, so there is this investigative stage. We don't have an equivalent in -- a direct equivalent -- in Australian law, so we are taking advice but I understand that all of the Australians detained have retained lawyers, local lawyers who will be advising them of their rights," Bishop said.
"I understand Lebanese authorities are treating this matter very seriously, hence the recommendation that charges be laid but I stress it underscores that we must abide by the laws of the country which we are visiting, just as it would apply in Australia. If people are in this country they must abide by the laws of this country. But at this stage I don't want to go into any detail. I think it would be counterproductive."
The Lebanese Foreign Affairs Minister, Gebran Bassil, has released a statement saying that a joint Australia-Lebanese committee would be formed to resolve the custody case.
"The Minister doesn't want this to affect Lebanon-Australia relations. Australia should respect Lebanese law and vice-versa," the statement read.
The statement followed a meeting with the Australian Ambassador in Lebanon.