Shane Chalker / Fairfax Media
Find your house in an interactive map of Australia showing the predicted high-tide inundation mark in 2100 -- but be warned, if you own a waterfront, you might want to think about a tree change.
In the map, designed to educate people about sea-level rise, you can compare today's high-tide mark to predictions of a 74cm increase, which is a conservative estimate supported by the Federal Government's Department of Environment guide of up to 98cm by 2100.
While less than 1m difference, the map shows devastating effects for Melbourne, Cairns CBD, the Sydney Botanic Gardens and several major airports.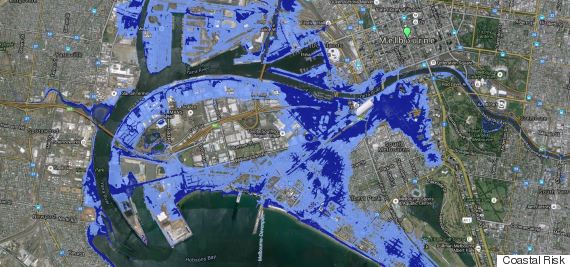 Melbourne's current high tide flooding in dark blue, and predicted flooding in light blue.
The map also shows drastic changes to Kakadu National Park in the Northern Territory and St Kilda beach in Victoria.
Mapping company NGIS Australia created the website and principal consultant Nathan Eaton said it was difficult for people to appreciate how rising sea levels would affect the places they loved.
"Maps are a universal language that everyone can understand," Eaton said.
"This website allows every Australian to visualise our climate change future with pinpoint accuracy, and gain a better understanding of how rising sea levels will affect our coastline, neighbourhoods and favourite places."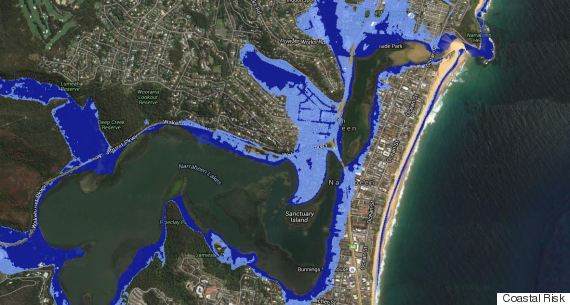 The Sydney suburb of Narrabeen will be particularly hard hit.
The company previously created a similar sea-level rise map for the Pacific Islands.
"Our main goal is to raise awareness of how sea-level rise will effect the places we live, but this will also help all Australians prepare for change, from all levels of government, in policy, conservation and community engagement." Eaton said.