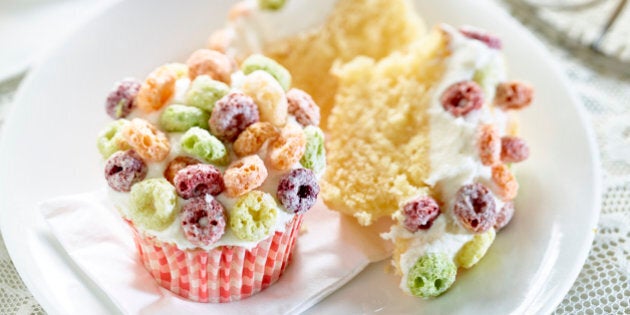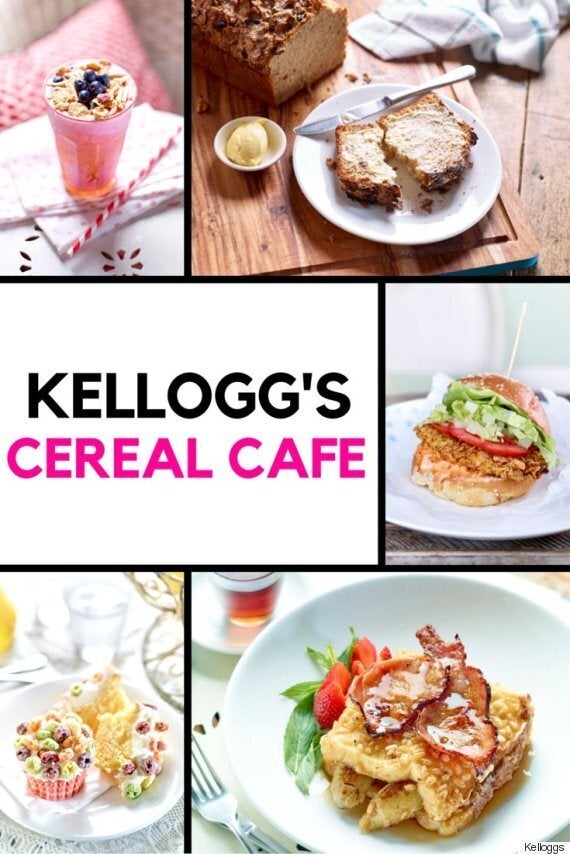 If you thought it couldn't get better than Coco Pops with milk, think again.
Starting on Tuesday, April 19 for one week only, Kellogg's will open the doors to Sydney's first cereal cafe.
In collaboration with Surry Hills cafe, Kawa, Kellogg's will give cereal-loving folk the chance to enjoy delicious meals and drinks based on their iconic cereals, including Rice Bubbles, Coco Pops, Corn Flakes, Nutri-Grain and Froot Loops.
"It's so exciting to work with cereals in both savoury and sweet dishes to showcase their flavours in new and somewhat unconventional ways," Kawa owner Meg Hewitt said.
"Kellogg's cereals bring back happy childhood memories. It fits with Kawa's brand of making simple twists on classic dishes, homestyle cooking and nostalgia," Hewitt said.
The pop-up cereal cafe celebrates the launch of Kellogg's new website Open For Breakfast, which invites Aussies to ask questions about their favourite breakfast cereals and find out how they are made.
Dying to know what the menu looks like? Here are some of the items on offer.
Turns out, enjoying cereal doesn't mean you have to eat it. The Kellogg's cafe will be serving up cold and warm beverages filled with your childhood favourites.
Cereal milk thickshakes: Crunchy Nut or Nutri-Grain $6.50
Coco Pops creamy hot chocolate $4.50
Special K Nourish berry smoothie $6.50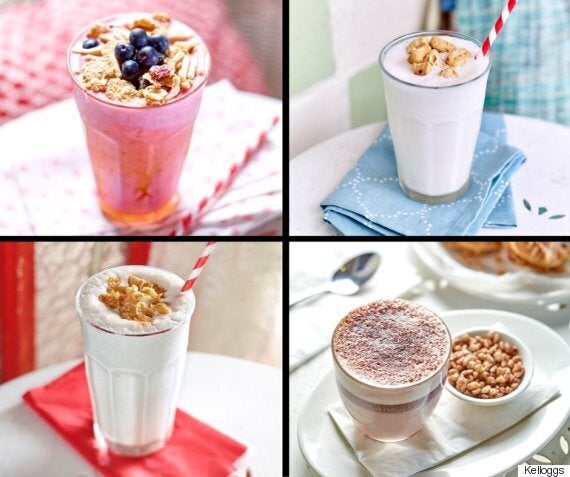 Savoury cereal meals? Yes, it's possible and yes, the dishes look exquisite. If you want to stick to sweet, however, you'll be happy to see French toast and a Special K fruit and yoghurt plate feature on the menu.
Rice Bubble crusted French toast with banana, maple syrup and crispy bacon $16.50
Fresh fruit plate with Greek yoghurt and Special K Protein Clusters $14.50
Corn Flakes crusted chicken burger with homemade chilli mayo, ripe tomato and lettuce on a brioche bun $14.50
Grilled salmon served with brown rice and an heirloom vegetable All Bran pilaf $22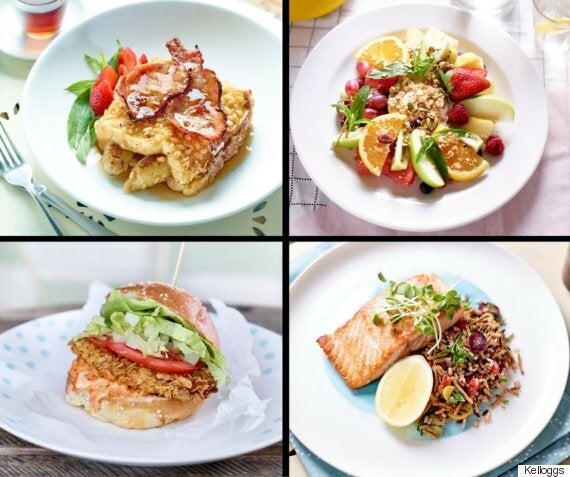 These desserts are what cereal dreams are made of. We want them all and we want them now.
Nutri-Grain Edge oat biscuits with peanuts, cashews and salted caramel cream filling $3.80
Gluten-free chocolate Afghans -- soft chocolate biscuits with Gluten Free Cornflakes, raisins and chocolate fudge icing $3.80
Froot Loop cupcakes with cereal milk icing $5.50
Sultana Bran banana bread served with churned butter $5.50