The perfect babymoon requires a few essentials to make it truly perfect: a bit of luxury, mixed with some memory-making views, delectable dining and great company.
While the company is really up to you, a location that can provide all the rest with ease is the Great Ocean Road region.
The spectacular region really does have something for everyone and every budget, with breathtaking nature and stunning scenery providing the ideal backdrop for a few days away before baby arrives.
With relaxing spas alongside coastal walks, five star accommodation with eateries to match and funky boutiques and markets, you'll want to stay a week, but we got three days to get an overview of the region in all its glory and report back.
DAY ONE
Leaving Melbourne before peak hour traffic meant arriving at the beachside town of Torquay with the whole day ahead of us.
The ideal first stop for a babymooning couple is the lavish Saltair Day Spa. The hidden haven offers stunning views of rolling green hills and crystal blue oceans from the comfort of the peaceful relaxation rooms. You can (and we did!) enjoy a massage side-by-side, with the 'Ultimate Couples Experience' package. Also available is the pregnancy treatment, complete with a gentle oil blend that is specially formulated to soothe skin, while also preventing and reducing stretch marks. Tick!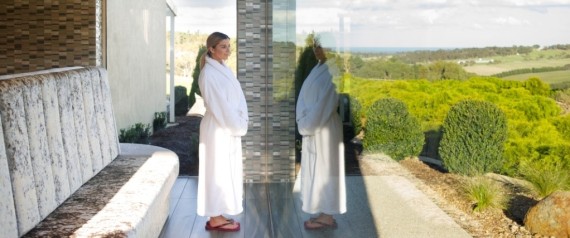 After a scenic 45km drive to the seaside village of Lorne, known for its surf beaches and lively atmosphere, we were spoilt for choice with restaurants, cafes, bakeries and shops along the main street of Mountjoy Parade.
We decided on the chic and quirky Swing Bridge Cafe, located at the foot of the Erskine River and sitting alongside a private sandy beach. Everything about this spot whispers "relax", from the jazz music playing in the background, to the exceptional scenery.
A gentle leg stretch post-lunch meant we could discover Lorne's shopping options. Expectant parents will love the Precious Creatures children's clothing boutique, offering a wide range of designer kids' clothes, toys, accessories, games and hand-made baby items.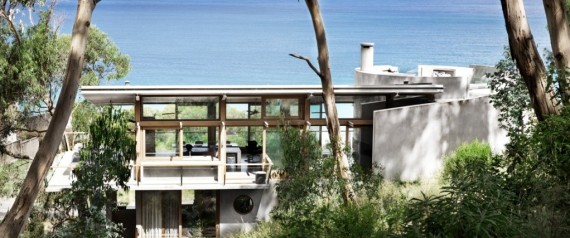 While Lorne offers accommodation for every purse size, most pregnant women will crave the comfiest bed possible and to make sure we hit that mark we opted for the Ocean House. With five bedrooms, three bathrooms and three living areas to choose from, we definitely weren't short of options for a comfy place to sit or lay, and the ocean views from the balcony were pretty special too. Throw in some parrots, cockatoos, and even a kangaroo as it hopped by, and it was nothing short of picture perfect.
DAY TWO
After breakfast at the Lorne Larder cafe, we stopped into Qdos Arts - a gallery, sculpture park and cafe, all built to stimulate your mind, body and soul. After admiring the unique artworks you can choose to indulge in a gourmet lunch surrounded by nature, and there's even the option to stay overnight in the unique Qdos Tree House accommodation.
We decided to keep going and head towards Apollo Bay and lunch at La Bimba restaurant. Known for its menu that focuses on local produce, we enjoyed the warm Turkish bread and gourmet dips, a salad of pumpkin, tahini, almonds, parsley and the chef's special steamed vegetable dumplings.
While Apollo Bay provides some ideal sightseeing options - such as the 12 Apostles just an hours drive away - and some pretty boutiques, it's also home to a serene beach where we chose to kick back and relax before driving to our home for the night in the small town of Forrest, nestled in the heart of the Otway Ranges.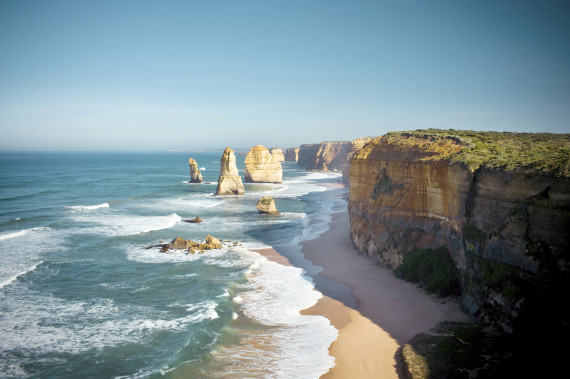 Scenic and beautiful, Forrest is known for its mountain bike trails and bushwalking - if you or your partner is feeling energetic - but it's also the perfect place to relax and do nothing at all. No arguments from me.
The Forrest Guesthouse goes out of its way to help you enjoy the surrounding nature, and the quiet gardens provide the best spot for lounging on outdoor beanbags in the sunshine with a good book.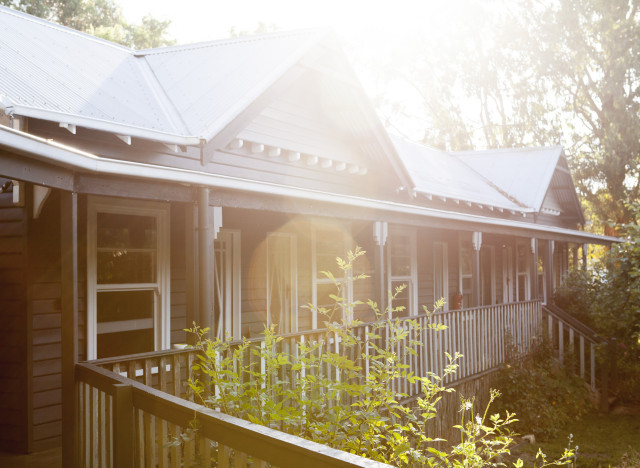 Just a few doors down the Forrest Brewing Company restaurant caters to most tastes, and we happened to stop in on Thursday pizza night, a tradition that has become popular with both the locals and touring cyclists passing through.
DAY THREE
Waking up feeling refreshed, we enjoyed a lovely buffet breakfast in the guesthouse restaurant - Bespoke Harvest – better known for their lunch offering which promises to be a foodies delight serving up a fresh feast from the garden and local producers, book in advance to secure your spot!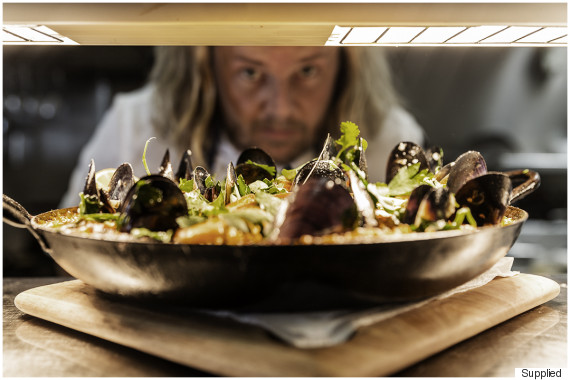 We then took advantage of some beautiful nature experiences nearby, like admiring the Stevenson's Falls and exploring the Great Otway National Park. Keep in mind that some of the walking tracks are quite lengthy and can get slippery in the rain, so tread carefully. However, there are also plenty of options for a short, gentle wander so be sure to unwind while you can!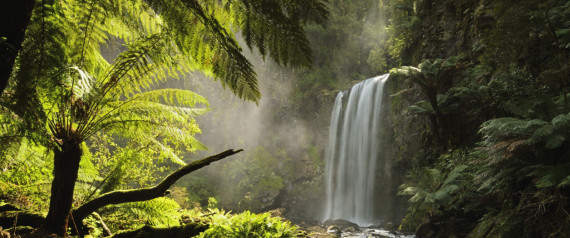 No babymoon is complete without feeling like you've truly spoiled yourself so we wrapped up our getaway by spoiling ourselves with a luxurious meal at the renowned Brae restaurant. Set on a hillside among 30 acres of vegetable gardens and orchards in the Otway hinterland, this stand out eaterie's show piece is the 10-course set menu. The three-hour long lunch is a unique must-do experience and a great opportunity to enjoy some precious quiet time together. And if you want to extend your holiday you can choose to stay in one of their new luxurious guest suites.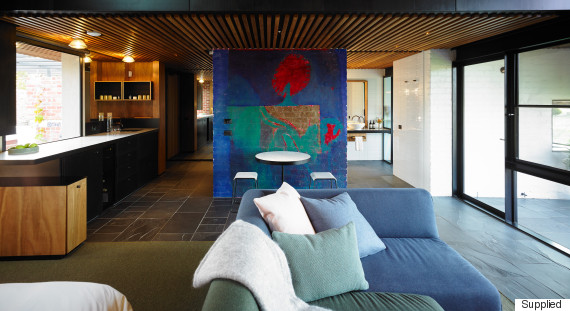 No tired mum-to-be or her apprehensive partner could fail to enjoy the Great Ocean Road and all it has to offer. Being a very comfortable drive from the city, it's nice to know that we don't have to wait too long to come back - but, next time, there'll be one more of us!
Take some time to relax before your new arrival.Wander Victoria.