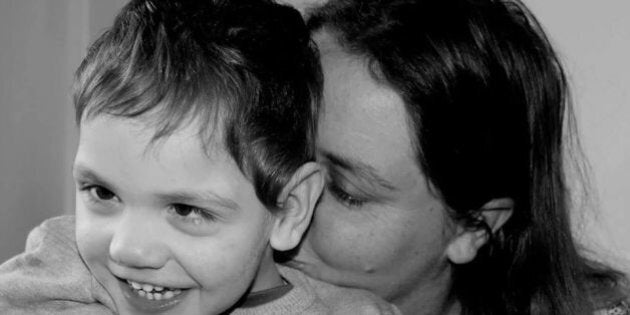 A Victorian mother once targeted for a police raid because she treats her chronically ill child with medical cannabis has praised the state's moves towards legalising the drug for medical purposes.
But Cassie Batten says she and parents like her are still left in legal limbo until 2017, when legal treatment is finally set to begin.
Victoria last week became the first Australian state to legalise medicinal cannabis, with parliament passing the Access to Medicinal Cannabis Bill 2015 to give Victorian patients -- and their families -- legal, safe and secure access to the drug in "exceptional circumstances".
Batten -- whose five year old son Cooper lives with severe brain damage, cerebral abscesses, hydrocephalus, epilepsy and cerebral palsy -- told the Huffington Post Australia the new legislation was great.
"There is a 'but'," she said.
"A lot of people are now just assuming we can use it legally, but the product that they are legalising isn't available yet so we still don't really have an option to use it legally."
Batten and Cooper's dad, Rhett Wallace, have been treating Cooper with cannabis oil since he was two and a half years old.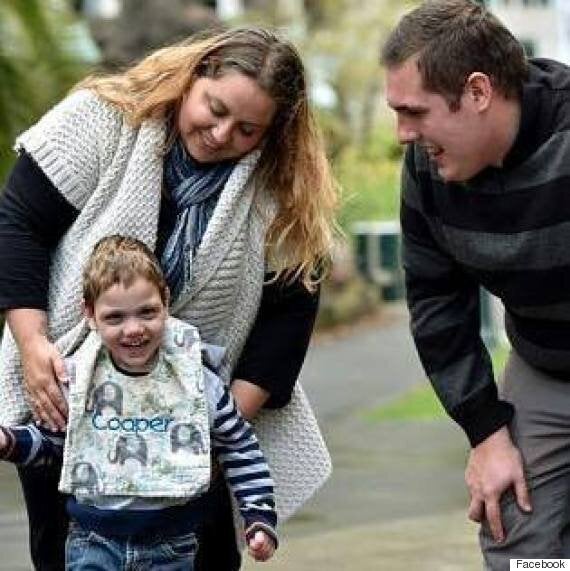 Cooper, Cassie and Rhett enjoying time with each other in 2015
He couldn't move, couldn't lift his head, was tube fed -- a two and a half year old boy in a new born's body, his mother said; he weighed just eight kilos.
Medication had stopped working and they had been told it was only a matter of time before Cooper's severe seizures meant he couldn't be resuscitated.
They were given a choice: to stay a hospital, go to a hospice or go home to see out his last days after courses powerful drugs morphine and endone.
"Our intention wasn't to give it to stop seizures, our intention was to keep him comfortable until he died," Batten said.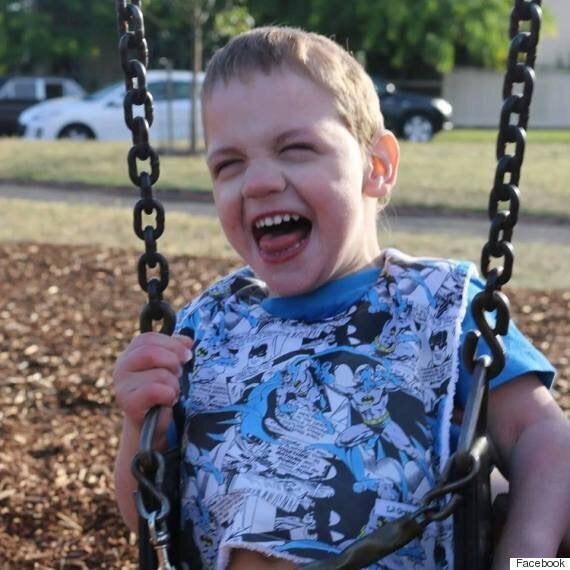 Cooper in 2015. His mum says the cannabis oil has relieved his seizures.
That was two and a half years ago.
"I don't know if its the fact that it helps him physically or if it's just the fact it helped with the seizures, but he now -- he doesn't talk, but he babbles. He sits up, he crawls, he eats and drinks. He couldn't do any of that previously."
The decision to use cannabis oil wasn't taken lightly. They'd known about it for about 18 months after Cooper first became ill, but they didn't go there until things got desperate.
In 2014 -- after telling their story on television -- Batten and Wallace's Mernda home, north-east of Melbourne, was raided by police. No charges were laid, and her story gained support from MPs and other public officials.
Cooper is still treated with oil, and his treatment is monitored by doctors.
Once, when their reliable supply stopped, it took just 48 hours before Cooper's brain went into a state of seizure that lasted nine straight days.
"Then we got more oil and he was home (from hospital) two days later," Batten said.
Batten does not want to be able to grow her own ("I don't make other medications, why should I have to make this") and wants to be able to rely on a standard medical product, where each bottle is the same.
"Our first supplier, we weren't getting that and that's why we stopped using them," she said.
"It needs to be consistent, it needs to be regulated for it to be a safe medication."
Children like Cooper are among the 450 children the Victorian government had in mind when it made Tuesday's announcement, and meeting the then four year old boy last year had a profound impact on Premier Daniel Andrews.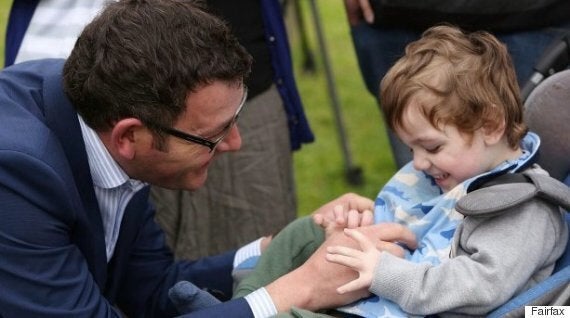 Daniel Andrews met Cooper before becoming Premier in 2014. ""This is the right thing to do because we have to drag this law into the 21st century," he said after becoming Premier in December the same year.
Cheri O'Connell, from Mia Mia in Victoria, said she believes the legislation won't allow the product she used to treat her children for epilepsy.
"The product's there and ready, you know, as a nation we're still sort of going, well let's wait 'til 2017, let's grow and see what's happening. You know, it just seems to be pushed back and pushed back," she told the ABC on Wednesday.
"You know, if Victorian Government planted today, they certainly don't need to be waiting 'til 2017 to have the first crop up and made and ready for kids."
Victorian state Health Minister Jill Hennessy has acknowledged process stemming from last week's decision will take too long for some.
"I am inundated every day with all sorts of illnesses, kind of beggingly asking me when this product might be available. And I wish we could get it available sooner for them, but we got to do so safely and securely," she said.
"Because the last thing we need is for these trials and these products to not be fit for purpose. They are a medicine and we've got to regulate them and produce them as such."
Making medical cannabis available has arguabely been on the Australian political landscape since 2014, when stories like Cooper's and NSW man Dan Haslam first came to national attention.
He recently told HuffPost Australia he would consider compassionate access schemes to medical cannabis for people condemned to a life of pain who have run the gauntlet of other medical treatments.
The Queensland Government 2015 announced a trial to treat children with epilepsy with medicinal cannabis would take place this year.
In a letter to broadcaster Alan Jones after Dan Haslam's mum, Lucy, appeared on his show in 2014, then Prime Minister Tony Abbott said he had 'no problem' with the drug as long as it was used for 'valid medicinal purpose.'
"My basic contention is that something that has been found to be safe in a reliable jurisdiction shouldn't need to be tested again here," he said in the letter.