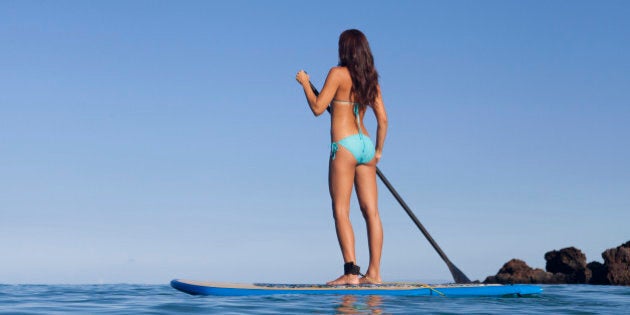 Australian stand-up paddleboarders may be able to enjoy some of the world's most relaxed beaches but why have the water to yourself when you can share it with a MASSIVE CRUISELINER.
Despite the heavy boat traffic, Sydney Harbour is a playground for stand-up paddleboarders and it's not the only precarious place in Australia where sup'pers have been snapped.
Over in WA, folks are fearless, with the poster of this video saying "beaches closed briefly today cos of a 3.5m Tiger Shark. Then this Paddle boarder got barreled by fish".
A bait ball is like a burger shop for sharks, and this paddler is all up in there. On purpose.
In Canberra's Lake Burley Griffin, there are no sharks, but there are giant balloons of hot gas taking off.
In Newcastle, a few tug boats and harbour junks don't stop a charity paddle.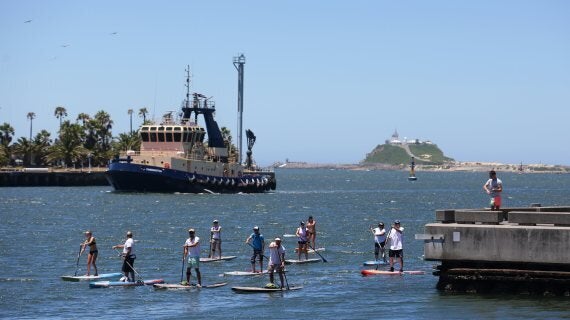 By Moreton Island in Queensland, it's all about exploring old wrecks.
Melbourne makes a stellar backdrop for a paddle.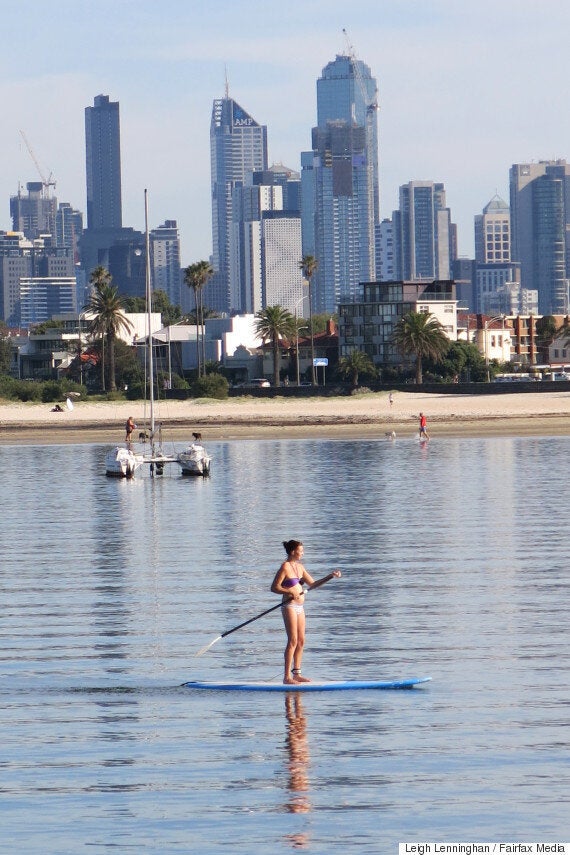 And in NZ, well, nothing can beat this experience.