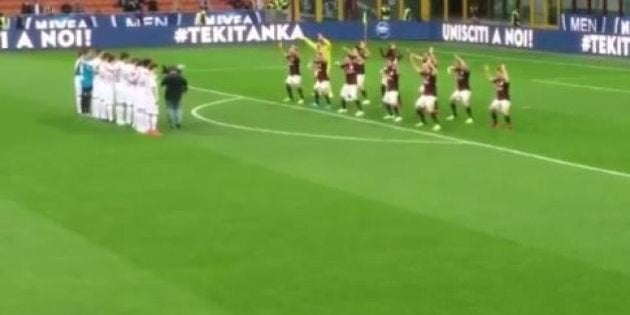 Mess with the haka and karma will come back to bite you. That's the message from a New Zealand Maori cultural expert, and it's exactly what's happening on social media after an ill-advised haka at an Italian football match overnight.
Before the Serie A match between 6th placed AC Milan and 17th placed Carpi at the San Siro Stadium, a group of men dressed in AC Milan shirts performed a strange version of the haka on field.
The famous NZ Maori ritualised war dance was performed by the New Zealand All Blacks rugby team on this very ground when they played and defeated Italy in 2009. That went down well, as the haka usually does. This one, not so much.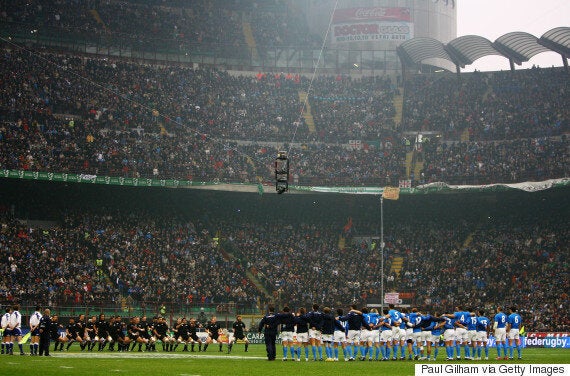 The Italian crowd loved this one.
The haka the world saw overnight was in fact a publicity stunt buy a global skincare brand. Performers dressed in AC Milan's soccer kit substituted some of the haka's traditionally aggressive gestures with what appeared to be a simulated act of smearing cream on the face. While this went on, electronic ad hoardings around the stadium spruiked the brand's new motto: "Men, this is your ritual".
People on social media were not impressed.
Whether New Zealand takes dramatic action remains to be seen. But there's little doubt this was an inappropriate usage of a Maori cultural icon. The Huffington Post Australia contacted the New Zealand Rugby Board who said it's "well documented" that the All Blacks have an ongoing agreement with Maori tribes to use the traditional dance.
We then contacted Haka World, an education centre in Rotorua on New Zealand's north island which teaches both male and female visitors the words, actions and posture of the haka.
"Anybody can do the haka if they know what it's about and if they do it for the right reasons," Haka World's Tiki Edwards told us.
"The haka helps bind people together and links them to those they represent and those they love and those that have passed on. That's what the haka is all about."
Mr Edwards, who is also the Maori development manager for New Zealand Rugby, said only people who do the haka for the right reasons can get "the power that the haka can provide".
"But without understanding the protocols and principles behind it, they might as well get a guitar and do any sort of dance.
"My personal feeling is that whatever you can do in this world gets reflected, bro'. If you're doing the haka for the right reasons, good. If not, karma will come back to get you."
It seems karma may well indeed have come back to bite AS Milan on the backside. The best the high-flyers could manage against cellar-dwellers Carpi was a 0-0 draw.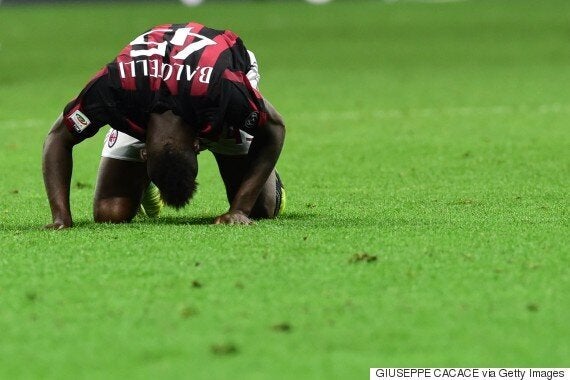 And MIlan's Mario Balotelli wasn't happy.