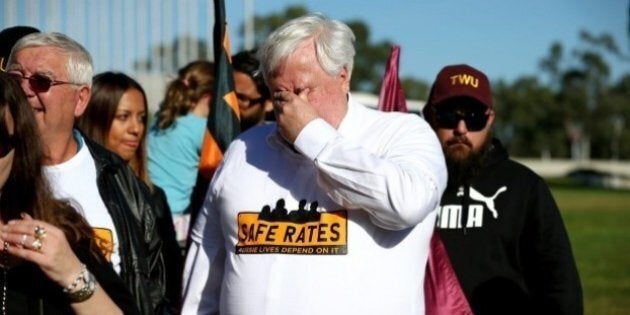 Federal MP Clive Palmer could be targeted by liquidators, after creditors voted unanimously on Friday to place his troubled Queensland Nickel refinery into administration.
The refinery was placed into administration amid crippling debt, leading to the sacking of hundreds of employees. Administrators recommended that the company be placed into liquidation two weeks ago, and a meeting of creditors -- including up to 800 sacked workers -- on Friday voted in favour of that plan.
The ABC reports administrators told the meeting that the decision means liquidators will be able to pursue Palmer directly for the company's debts. Queensland Nickel is said to owe around $200 million in entitlements and other debts.
The decision means liquidators can chase Palmer's other companies, QNI Metals and QNI Resources, for cash to pay back debts.
"It's now time to start to chase the money," said John Park, of the company's administrators FTI Consulting.
The Federal Government announced last week it would directly pursue Palmer and Queensland Nickel through a Special Purpose Liquidator, to ensure workers were paid their proper entitlements. Employment minister Michaelia Cash announced around $74 million in redundancy payments would be paid by the government under the Fair Entitlements Guarantee (FEG) scheme, and that the government would pursue Palmer and his companies for that money.
The Huffington Post Australia has contacted a spokesman for Palmer for comment.