When snake catcher Ritchie Gilbert laid eyes on a carpet python coiled in a Sunshine Coast kitchen, he gave his honest, professional opinion: "he's a fatty".
"He's grabbed a big possum or a bird or something," Gilbert says.
"Maybe somebody's cat."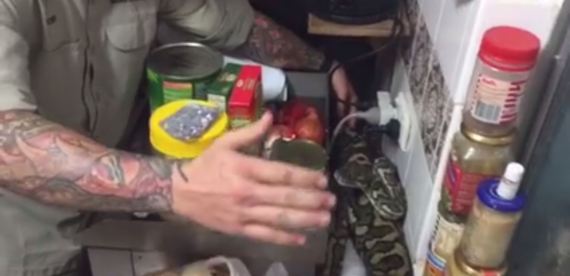 The 8kg carpet python is, indeed, sporting a serious belly bulge as Ritchie and another person pull the snake from its resting spot in a video uploaded to the Sunshine Coast Snake Catchers 24/7 Facebook page.
The python was later released in parkland near the suburb of Yadina where it will no doubt sleep off the meal its been ruminating on.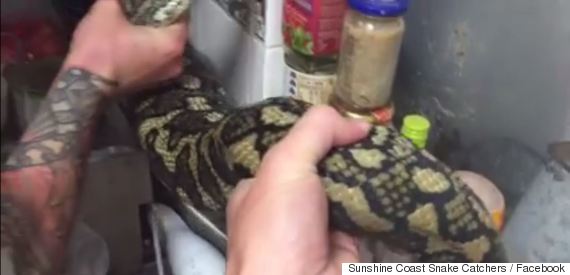 Carpet pythons are harmless to humans but the same can't be said for birds, possums and, yes, cats.