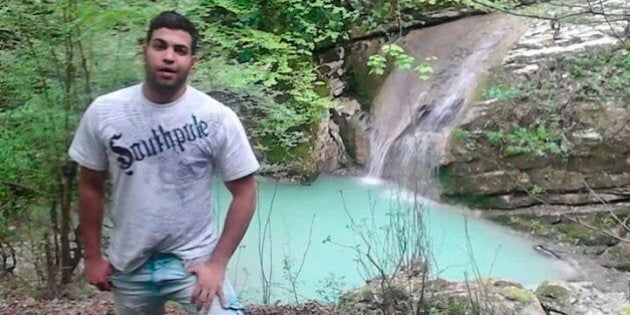 Doctors and medical professionals have slammed the Australian Government's handling of asylum seekers' medical care, which they believe led to the death of Hamid Khazaei in a Brisbane hospital in 2014.
In a Four Corners expose on Monday night, medical professionals directly involved in the treatment of the 24-year-old Iranian -- who had become ill with an infection after cutting his leg on Manus Island -- said that their medical advice to transfer Khazaei was repeatedly delayed, ignored or not received for hours at a time. This resulted in a 30 hour delay before he was flown out of Manus -- a delay which in all likelihood cost him his life.
Hamid Khazaei was admitted to the Manus Island hospital with a fever and headaches on Saturday 23 August 2014. Without an interpreter, Khazaei was diagnosed with a throat infection and treated with the limited antibiotics available.
Former IHMS Mental Health Services Director, Stephen Brooker, who has worked at the clinic during eight visits to Manus Island, said that the facilities at the Manus Island hospital were very basic.
"It wasn't an emergency setting. It was a basic triage area, where you could hold and monitor people but not for long periods of time [...] It was a pretty hot environment."
After Khazaei's condition worsened and abscesses were discovered on his leg and groin, an urgent request to transfer him to Port Moresby was issued at 9:30am on Monday. This was approved by IHMS -- the body in charge of medical care on Manus -- within an hour and a half, but the Department of Immigration didn't approve the transfer until the following morning.
"That was the decision that sealed his fate," Australian Medical Assosication President Professor Brian Owler told Four Corners.
"If he had have been transferred to Port Moresby, he would still be alive today. There was a flight leaving at 5:30pm that [Monday] afternoon with a doctor on that flight. Why not take that flight?"
"You can question the motives and whether or not he should've been an asylum seeker in the first place. Those are separate issues. But as a human being in that sort of circumstance, why do we accept a lower level of healthcare for that person?
"Why do we accept that his death may have been inevitable? It wasn't. He could have been saved and he could've been treated properly, but he wasn't."
Further recommendations made on Tuesday by Dr Stewart Condon -- who was organising the evacuation -- that the patient be transferred directly to Australia were also overlooked.
By the time Hamid Khazaei was eventually transferred to a Brisbane hospital at 10pm on Wednesday 27 August 2014, he had suffered three heart attacks and was critically ill with advanced septicaemia. He never regained consciousness and was pronounced brain dead shortly afterwards.
Speaking out about the affair for the first time on Four Corners, Dr Condon said that the mismanagement of Hamid Khazaei's situation began his disillusionment with the system.
He was one of the senior coordinating doctors for ISOS at the time, which remains in charge of the medical treatment of asylum seekers on Manus via a privately owned subsidiary, IHMS.
"I saw a company that in some places was doing the best they could, and in other ways that they were just, ah... How to put it nicely? I think they were more interested in the business imperative," he told Four Corners.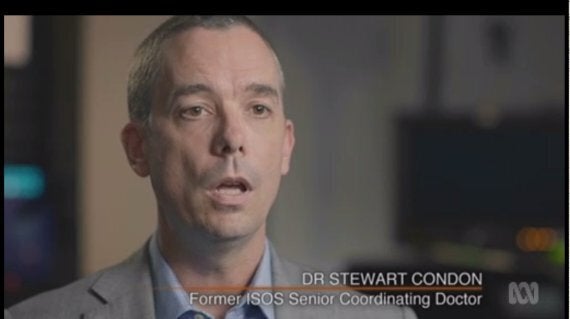 Former Senior coordinating doctor at International SOS, Dr Steward Condon, was in charged of the evacuation of Hamid Khazaei from Manus Island. He says his order to evacuate Khazaei directly to Australia instead of Papua New Guinea was ignored by the Department of Immigration, until it was too late.
"What we have seen is progressively doctors' opinions being shut out," said Professor Brian Owler.
"Then we had the Border Force Act, which many doctors working within the system saw as being a method of intimidation."
The Border Force Act was introduced by the Abbott Government and came into affect on 1 July 2015.Under the legislation, doctors, nurses and aid workers who reveal conditions and medical care on Nauru and Manus Island detention centres face up to two years' imprisonment.
Professor David Isaacs, a paediatrician who visited Nauru in December 2014 and who also featured on the Four Corners program, has written to the Turnbull Government challenging it to prosecute him for speaking out or to repeal the legislation. He has also previously likened the detention centres to concentration camps and said that the asylum seekers undergo "torture-like conditions".
"Why haven't I been prosecuted?" he asked on Four Corners. "My feeling is that this legislation isn't actually about imprisoning doctors. It's about silencing doctors."
Then Immigration Minister Scott Morrison spoke at a press conference on 5 September 2014, when Khazaei was still on life support in a Brisbane hospital. He defended the medical treatment of Khazaei, labelling it "outstanding".
"Our focus and care has been on this young man from the moment he presented to medical officers at Manus Island and on focusing on the interests and engaging with the family," he said.
Khazaei's life support was switched off that night with the permission of his mother and brother in Iran, who requested that his organs be donated.
Scott Morrison subsequently ordered a review into Hamid Khazaei's treatment by the Immigration Department.
The report hasn't been released, but Four Corners reported that it criticised numerous aspects of Khazaei's medical treatment -- including the initial incorrect diagnosis and the failure to give him oxygen before transferring him to Port Moresby -- but does not criticise the Department of Immigration's role in the delays in his transfer to Australia.
Khazaei's autopsy report was released in December last year. It found that the infection was the result of a rare bacteria, chromobacterium violaceum, which Khazaei was genetically predisposed to contract.
However, one of the doctors who took part in the inquiry following Khazaei's death, Dr Josh Davis, said that this had little baring on how he should have been treated.
"If he had a golden staph infection and was getting worse and worse, he would be exactly the same," Dr Davis said. "He would have had the same symptoms, he would have required the same treatment."
Dr Stewart Condon no longer works for ISOS. He says he left at least in part because he saw a system where the advice of doctors was overridden by bureaucrats.
"People need to understand: this could happen again. And in my experience, I don't see the system having changed that much that it can't prevent this happening again," he said.