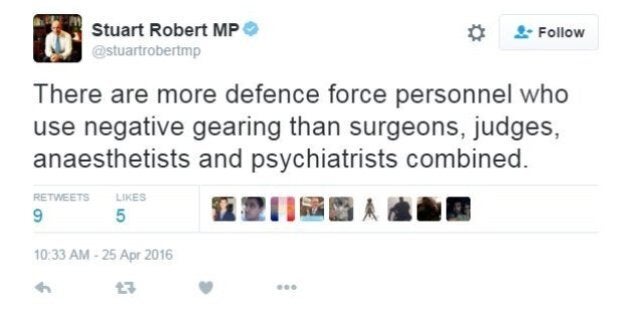 Update: Robert has since apologised for the tweet, saying that it was meant to be posted yesterday.
"Apologies for negative gearing tweet, It was intended for yesterday with the images I posted. I didn't even think to re-read it before post," the tweet read.
"There are more defence force personnel who use negative gearing than surgeons, judges, anaesthetists and psychiatrists combined," the now deleted tweet read.
Users were quick to criticise Robert for using Anzac Day to promote the Liberal policy, while others wanted to know what facts he had to support his proposition.