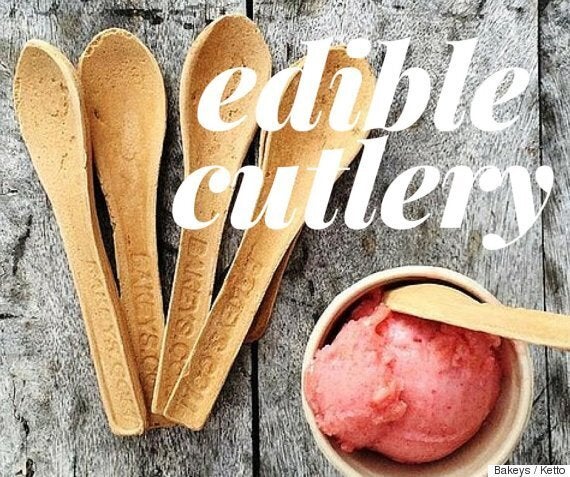 Whether it's in the form of bottles, packaging or cutlery, there's no doubt that plastic causes a range of problems for the environment.
Plastics amount to 1.3 million tonnes in landfills in Australia each year. They are a threat to marine life, are made from non-renewable resources and produce dangerous greenhouse gases and chemicals when made.
"The problem with use of plastic cutlery is the issue of disposability. People just throw them away and they get buried in landfill and do not degrade if it's a normal plastic," Conjoint Associate Professor Minh Nguyen -- from the School of Environmental and Life Sciences at the University of Newcastle -- told The Huffington Post Australia.
"Also, some people are concerned there are certain properties that leach from the plastic."
Yet we all still buy and throw out plastics every day. That's not to say it's entirely our fault, but it's also up to us to make a difference.
One company that is trying to tackle the world's plastic problem one spoon at a time is Bakey's.
Based in India and founded by researcher Narayana Peesapaty, Bakey's produces an alternative to disposable plastic and wood cutlery -- edible cutlery. That's right, you can not only use them to eat your meals, you can actually eat them, too.
Bakey's edible cutlery is made from sorghum (jowar), rice and wheat flour, and is free from chemicals. They come in plain, sweet or savoury varieties and even contain essential nutrients, including iron, fibre, calcium, thiamine and riboflavin.
"It's almost like baking a flatbread or pizza. It's a very dry, hard biscuit, I suppose, so they're able to withstand being in hot water or liquid for a while," Nguyen said.
Due to their minimal moisture content, Bakey's edible spoons can be left in hot liquid (for instance, a soup) without degrading for around 10 minutes.
If you don't feel like eating your spoon, however, the edible cutlery can be left to naturally decompose in 3-7 days. Pouring water on it and leaving it in your garden or compost makes it decompose even faster.
"That's the beauty of it. It is a food basically, so if you don't want to eat it you can let it rot," Nguyen said.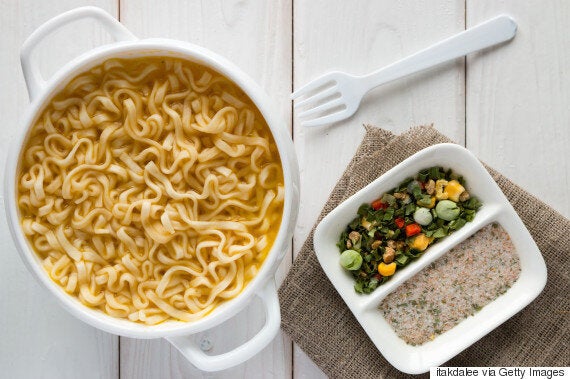 Edible cutlery is one step closer to minimising our plastic usage.
One question that might come to mind is: are they safe to eat?
"It looks to me that they're safe to use, provided the kind of cereal and spices they use are fine for human consumption," Nguyen said.
"They are baked at such a high temperature, so usually there's no issue with bacteria or contamination. From that point of view, they are safe."
According to Bakey's, their edible cutlery and its ingredients comply with food safety standards.
With more and more bad news about climate change, waste and our environment every day, the idea of edible cutlery feels like a light bulb moment in a darker (and hotter) world.
However, could edible cutlery completely replace plastic cutlery one day? According to Nguyen, we're certainly on the right track.
"I think so, if enough people support it," Nguyen told HuffPost Australia. "Most people would be quite happy to not have to worry about disposing the plastic that is piling up in the environment.
"As far as I can see, it looks like a really good idea, and I would encourage people to change over if, and when, they can."
Currently, Bakey's cutlery is only available online and is limited to spoons -- however, the more people buy them, the cheaper and more available they will become.
"We have to ask for it," Nguyen said.