FIT Nutrition Fix
A health store with a difference has launched in Sydney, offering customers the chance to use iPad tech to find tailored product recommendations in 60 seconds, buy a super-healthy smoothie or even just pop in for a 10-minute meditation session.
FIT Nutrition Fix was launched in Bondi Junction by entrepreneur Matt Cameron who was inspired to create his concept store through his own health battles as a type 1 diabetic.
"Being a type 1 diabetic for the last 30 years, it's been very difficult to find the right products, especially when I am looking to try to better my body," he told The Huffington Post Australia. "When it comes to training there are a lot of products that I can't take or tolerate because they are high in sugar or carbs."
Cameron's background is in experiential marketing -- creating events and campaigns that allowed average consumers to touch, see, feel and interact with products, such as the make your own Magnum stores.
So it was a neat segue for him to develop the idea for a tech system that allowed customers the option of self-evaluation through the iPad pros based in the centre of the store.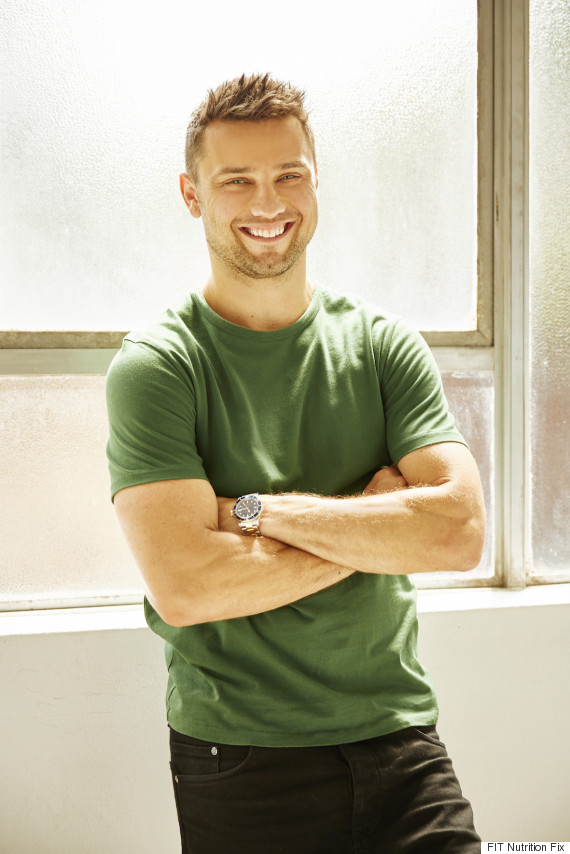 Matt Cameron founded FIT Nutrition Fix based on his experience as a type 1 diabetic.
"I started thinking wouldn't it be great if we could create technology that would be able to find a solution for someone very quickly in a retail environment in real life -- and not just a diabetic -- anybody with any type of intolerance, and everybody's got their own story now and their own issues," he said.
"There are so many people who are gluten intolerant or allergic to nuts or shellfish or have to have things that are low in sugar."
Once a 60-second survey including eight key questions around gender, age, stress levels, intolerances, your immediate goals -- ie if you want to sleep better or build lean muscle or lose weight --is completed then the customer is presented with a list of product suggestions.
They can then choose to email these -- which the team calls their FitList -- to yourself for further research, you can buy it immediately or you can then chat about your results with a staff member.
"What I feel works the best is when one of our team of experts comes over at that point and picks up where you're at the results page and asks if you want them to talk you through it or walk you around the store and explain what it means -- and people really like that because they can engage again with a human being but they've done the hard work themselves," he said.
Cameron's store also offers 18 different types of smoothies to customers so they can try various products before they buy them. The smoothies are made offsite and frozen into ice cubes, then mixed with coconut water, water or other ingredients for that smoothie and whipped up in a blender in less than a minute.
All products and smoothies are designed by Cameron's expert team of fitness professionals and dietitians and nutritionists.
"We found that we had a great idea to create this technology for people, but who are we to recommend products which we think are right," he said. "So we acknowledged that we need a team of people behind the scenes that can be part of creating the technology and ensuring that the recommendations it makes are as professional and accurate as possible.
"So they approve the products we are considering stocking and then they go through our system and make sure that no matter what combination of entries get put in, the right recommendation is spat out. So we are not recommending a person who is allergic to nuts something with nuts."
FIT's experts include celebrity personal trainer and weight loss expert, Lenny Chad; smoothie guru and author of The Inspired Table Jordanna Levin; and accredited dietitian Liv Bates.
Cameron also enlisted Sydney music producer DJ Cadell to produce playlists that customers can listen to and meditation teacher and health coach Gary Gorrow who curated meditation sessions that you can follow in-store.
"You can come into the store and throw some headphones on and do a 10-minute guided meditation if you're busy throughout the day in our zen zone, which is at the back of the store and where we've purposely dropped the music right down," he said.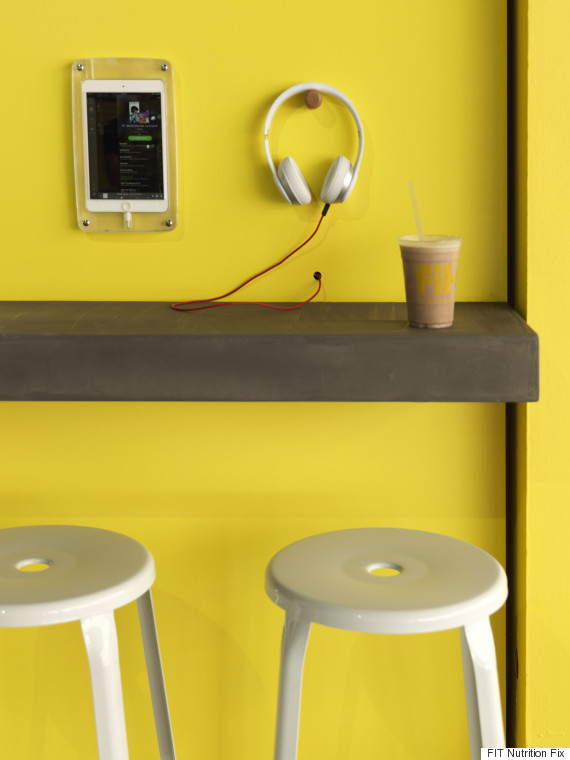 The zen zone is where customers can pop on some headphones for a 10-minute guided meditation.
"We've tried to do a few extra things to give people extra value so it's not all about the sale -- there are other things they can do while they are in the store which are free."
FIT Nutrition Fix is actually Cameron's second attempt in the same retail space. He ran a supplements store focused on selling vitamins and supplements to dedicated gym-goers for nine months but realised he could be grabbing a bigger share of the market.
"I saw so many people walking past that weren't coming and I thought what's to stop us from creating a business that can appeal to anybody. So we broadened the offering."
The store used to offer 80 different products but now it offers between 200 and 250 at any one time.
"What's been really cool for me is watching a lot of mums push their prams in with their kids -- and these are people who normally wouldn't walk into a supplements store," he said. "They are also just trying to find things to make them feel better in the morning so they can get going and have a bit more energy via some greens powders or something like that.
"But they don't know what to take so again they play around with the tech and find a solution and they're out the door."
Cameron hopes to open three more stores in 2016 in the CBD, Darlinghurst and an as-yet undecided location.