Jan Cobb Photography Ltd via Getty Images
It's scientific name is keratosis pilaris. It's those small red raised bumps that people often get on the back of their arms (and sometimes the sides of the face) and the good news is that it's totally harmless. Not only that, it's pretty common.
"Keratosis pilaris is a really common condition and is said to affect 15-20 percent of the population to some degree," The Australasian College of Dermatologist's President, Associate Professor Chris Baker told The Huffington Post Australia.
"It is a condition that has two parts to it. The first is the little dry skin plugs that build up in the small hair follicles -- that's the bumpiness that you can feel. The second is some associated redness around the follicle, which gives the red dots.
"It tends to be worse in two instances. It gets worse at times when the skin gets dry, so that's often winter time, when the bumps become more evident. Though if the weather is hot the redness becomes more apparent. So really it is affected by extremes of weather," Baker said.
If you think you might have it, check the back of your upper arms.
"Its very common on the backs of the arms and in more severe cases, it can affect the thighs. It can also be found up onto the cheeks and can cause bumps and redness on the sides of the face and in front of the ears going forward," Baker said.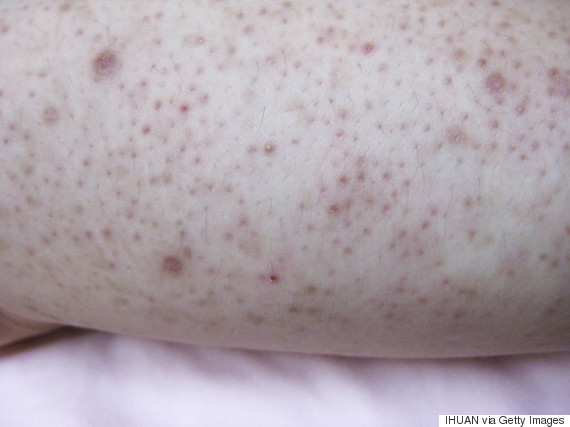 Exhibit A
There isn't any lifestyle adjustments you can make to minimise the condition. Reason being it is hereditary.
"We know that it is a hereditary problem that tends to run in families, so it is very usual to find another family member that has it as is a dominant inheritance. Unfortunately if you've got fair colouring -- so if you're a fair skinned person -- often the redness will look more apparent.
It tends to be worse in the teenage and young adult years and often improves with age," Baker said.
But wait -- there is good news. It can be treated (to an extend) topically.
"When it is mainly bumpy skin you can use a moisturiser with a light loofah to exfoliate the bumps," Baker said.
"There are also some moisturisers that are thought to be better than others. Creams that help exfoliate such as those that contain urea, or creams that contain glycolic acid or AHAs are helpful. There are also some reports that retinoids and vitamin A can be effective."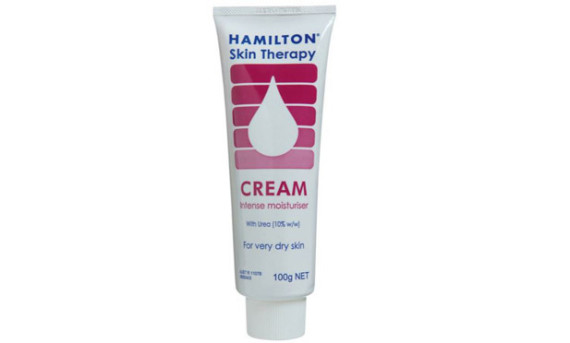 Hamilton Dry Skin Cream With Urea, $8.95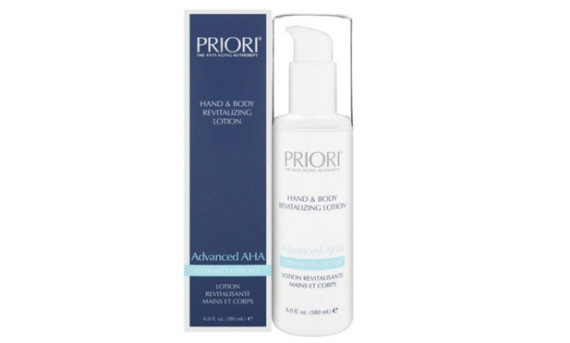 Priori Advanced AHA Hand & Body Lotion, $58.65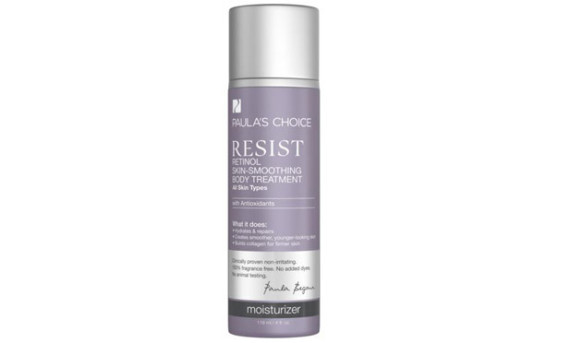 Paula's Choice Resist Retinol Skin Smoothing Body Treatment, $42
Visit HuffPost Australia's profile on Pinterest.