TDi
Small businesses whose sole focus is to make money to do some good in the world are fast becoming one of the more popular business models -- and Australia is hanging with the cool kids.
Known as social enterprises, these organisations exist to create change in a myriad of different ways -- from helping to protect environment, feed the homeless or build toilets in developing countries -- and they do so by creating a successful business to fund it.
Aussie startups Thank You, Who Gives A Crap and The Good Beer Co are just a few examples of successful social enterprises but Bessi Graham, CEO of social enterprise incubator The Difference Incubator (TDi), says there is so much more opportunity -- and investment dollars -- out there.
"The situation at this point both here and overseas that we have more investors wanting to invest than we have deals to invest in," she told The Huffington Post Australia. "So there is no issue with capital, we don't need more dollars in the system.
"There is a real shortage of investible opportunities in the pipeline in this space at this point and we are trying to address the lack of capacity and the immaturity of the market."
TDi has developed a six-month program called Two Feet to help Aussie social enterprises build their skills, become a solid proposition for investors and give them the skills to sustain their business long term.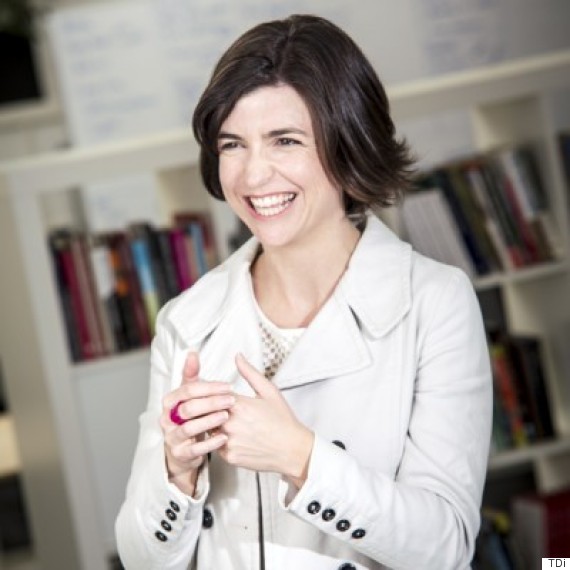 TDi CEO Bessi Graham says Australian social enterprises are prolific, but need assistance to flourish.
Launched as a pilot in Melbourne in 2010, it has helped hundreds of companies thus far including Melbourne-based STREAT which trains homeless people in hospitality, and this year for the first time is launching in Sydney and Brisbane.
The program has already begun for 2016 in Melbourne with eight startups taking part in fortnightly workshops and monthly one-on-one meetings to learn to develop the intent of their business, marketing, how to test their products, how to measure the social outcomes they are trying to achieve and what Graham calls "investment 101" -- financial modelling, value proposition to customers and how to pitch to investors.
Up to 40 startups will complete the program across the three cities with the top two chosen by their peers in each state. Those six will then have the chance to pitch to an expert panel.
Graham says social enterprises are incredible vehicles for change but their success depends on their ability to be viable commercial operators and stop thinking of themselves as a charity.
"I think social enterprise are the way of the future for small business and they are a game changer, but only if they can actually build a commercial model into the business," she said.
"At the heart of the social enterprise you must have a product or service that a customer is willing to pay for and you have to build a commercial model around the good that you are doing in the world. For the social sector there is such a deeply embedded mindset that separates out profit and not for profit and doing good and making money -- and that is something that has to be addressed before this can be mainstream."
#TwoFeet session 3 on Marketing & Branding kicking off at TDi. Lots of energy in the room today! pic.twitter.com/rtVOcSxcF5

— TDi (@difincubator) April 19, 2016
She says the traditional model of applying for grants in order to do some good in the world needs to shift.
"I passionately believe that there is a role for philanthropy and a place for government funding but there are far too many not-for-profits and enterprises sitting in that space of grant reliance which if they actually worked on a commercial model there is something there," she said.
"For me there is an ethical obligation in that case to say if there could be a commercial model you should not sit in a grant reliance space.
"But you have to accept there is less of that money than there is challenges we need to face with that money."
Graham says the types of startups chosen for the Two Feet program are quite specific in their organisation, but are not restricted to certain areas of social impact. They're after businesses whose day-to-day operations reflects the social outcome they want to achieve -- ie; they're not just selling unrelated products or services to fund their social goal.
"We are looking for groups where the social or environmental mission is at the heart of what they are doing," she said. "So just by the business existing, does it create good in the world -- is there good stuff coming from who they employ, their supply chain or environmental impact, a whole stack of different things."
Sponsored by NAB, the program which usually costs $15,000 has been dropped to $5000. The eight startups already in the Melbourne program vary widely.
Social Cycles is a responsible tourism enterprise that uses cycling to connect people with communities and create fundraising for NGOs; Mr GP is a startup that aims to make men feel more comfortable visiting their doctor by conducting sessions in a pub-like environment while Circular Food helps farmers to produce better tasting, higher quality and more profitable products by improving the health of soils.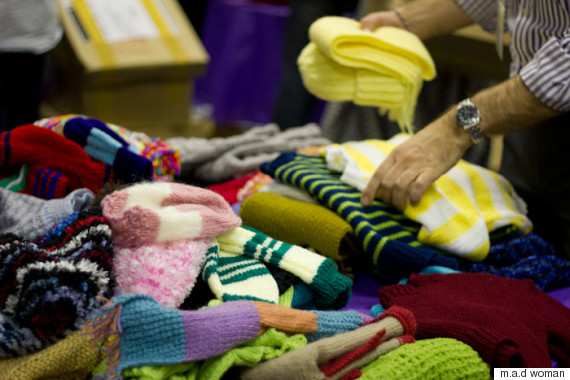 Social enterprise m.a.d woman which helps disadvantaged Australians, one one of eight Melbourne startups in this year's Two Feet program.
Several startups in the program focus on children. The Field Trip aims to inspire young people aged 10-17 to create a positive impact on the world; The Food Workshop hopes to reduce childhood obesity and poverty through access to fresh produce; while Well School focuses on wellbeing through coaching and community projects in schools, healthcare and the workplace.
M.a.d.woman's programs support disadvantaged and vulnerable Australians such as domestic violence survivors, the homeless, long-term unemployed, asylum seekers and PACSOP Meaningful Ageing which is Australia's peak body focused on the pastoral and spiritual needs of older people, their significant others and their carers.
The Huffington Post Australia has joined the Two Feet team and will join the final judging panel in November.