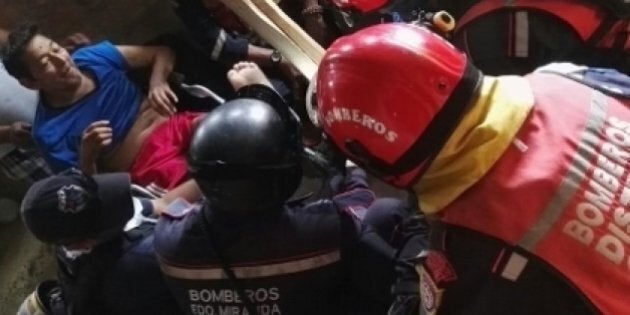 A 72-year-old man has been rescued almost two weeks after being trapped under rubble during Ecuador's deadly earthquake.
Vasquez was found with chronic renal failure, necrosis in both ankles, and was dehydrated and disorientated. He's now recovering in hospital.
The magnitude 7.8 earthquake, which shook cities around the country, killed at least 600 people and injured more than ten thousand.
Touring a city ravaged by the earthquake, Ecuadorean President Rafael Correa contemplated the cost to rebuild, estimated at billions of dollars, and a potentially "huge" impact on the fragile OPEC economy.
"Reconstruction will cost billions of dollars," said Correa in the hard-hit city of Portoviejo, where survivors swarmed him asking for aid. The economic impact "could be huge," he added.
According to the U.S. Geological Survey, the disaster was the most destructive quake to hit Ecuador since a 1979 magnitude 7.7 quake killed at least 600 people and injured 20,000.