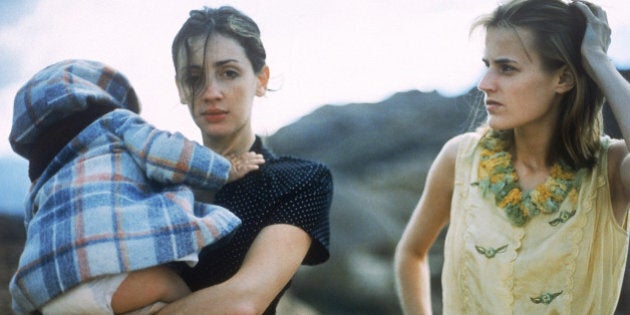 This coming Sunday is Mother's Day and there's no doubt that social media feeds will be filled with beautiful photos and tributes to the wonderful women in our lives. And rightly so -- mothers are awesome.
Though Perinatal & Depression Australia (PANDA) want women to know that it's OK if their lives don't look like those perfect depictions on social media, and if they're struggling with being a new or expectant mum, there is help available.
"As the experts in the lived experience of perinatal anxiety and depression, PANDA supports and promotes the emotional wellbeing of new parents throughout pregnancy and early parenthood for a positive transition into their new roles as mothers and fathers. We know that perinatal anxiety and depression is a common experience with 1 in 7 expecting or new mums," PANDA CEO Terry Smith told The Huffington Post Australia.
There are about 1000 incoming and outgoing calls to the helpline each month, with calls coming from both those concerned about themselves and callers concerned about how someone else is coping either during pregnancy or after childbirth.
"New parenthood is often a time of enormous vulnerability for women as they navigate their new life as a mother. We are very aware of the need for new parents, particularly mothers, to feel loved, appreciated and practically supported at a time of life change when they are giving enormous amounts of time, energy and love to their baby," Smith said.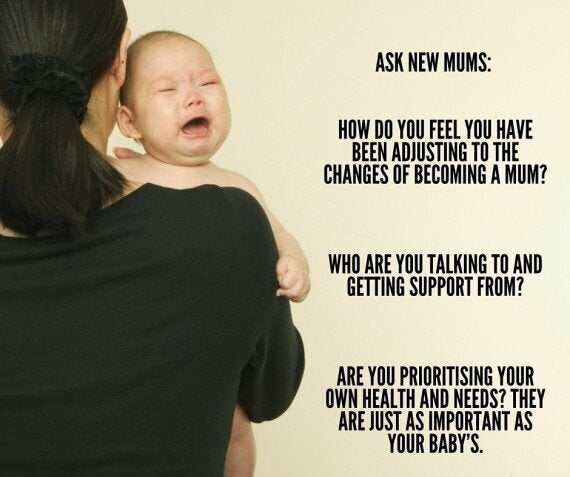 "We see that there is an inherent desire for new mothers to be nurtured, comforted and emotionally held. That's why this Mother's Day we're focusing on mothering the mother and providing that important support to them. We know that new mums and those around them may not recognise the symptoms of perinatal anxiety and depression, nor seek help early enough so we have come up with three questions you can ask a new mum to see how she is going."
If you have a friend or family member who is about to become, or is a new mum, PANDA suggests asking the following questions:
How do you feel you have been adjusting to the changes of becoming a mum?
Who are you talking to and getting support from?
Are you prioritising your own health and needs? They are just as important as your baby's.
"Many women feel like they have lost their former identity, whoever they are -- as a partner, a successful career woman or as a physically or socially active person. Feelings of isolation, sadness and an inability to cope can feel very unsettling, even shameful. In these times, we often turn to our own mothers. If our mother is absent -- either physically or emotionally, these feelings can compound and bring deep sadness," Smith said.
While PANDA's cause is obviously to help new and expectant mothers, Mother's Day can be difficult for all people for various reasons. Losing a mother, or a baby can, make what is supposed to be a special day a very difficult one. The overarching message is to ask for help if you need and talk to someone. Don't suffer alone.
If you or a loved one needs something to talk to, call the Perinatal Anxiety & Depression Australia free National Helpline on 1300 726 306 (10am-5pm AEST Mon-Fri). If you need help in a crisis, call Lifeline on 13 11 14. For further information about depression contact beyondBlue on 1300224636 or talk to your GP, local health professional or someone you trust.