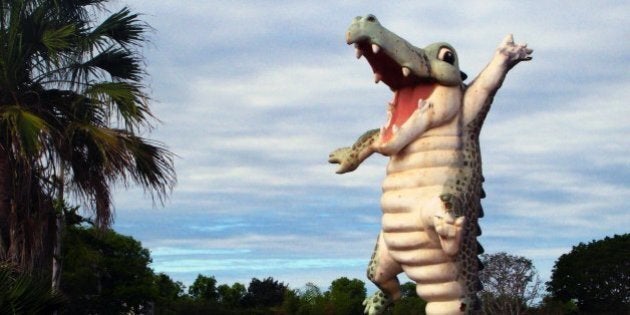 The Northern Territory's preference for UFO watching and croc-dodging was suspended last night, as Top enders passionately discussed the Federal Budget, with Facebook data showing they were more engaged than NSW or Victoria.
When it comes to statuses with words like 'tax cuts', 'winners and losers', and 'jobs growth', the most engaged states and territories as a percentage of monthly activity were as follows.
Most engaged states and territories

1. Australian Capital Territory

2. Tasmania

3. Northern Territory

4. New South Wales

5. South Australia

6. Queensland

7. Victoria

8. Western Australia
The ACT was predictably active, as the budget was handed down in their territory, but Tasmania and the NT have come as something of a surprise.
Most conversations happened at precisely 8.03pm when Treasurer Scott Morrison was wrapping up his remarks and Australians aged 25-44 were posting the most about the budget.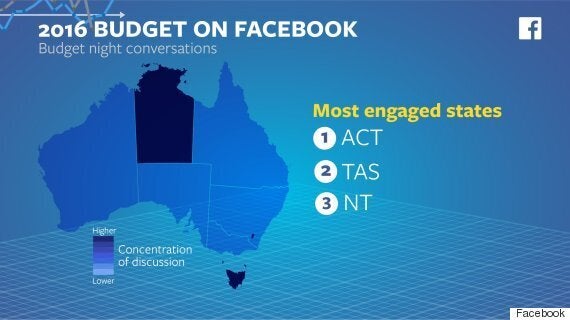 Men in their mid 30s to 40s dominated the conversation, being more likely to share their opinions on Facebook than women. As for conversation topics, the most mentioned were 'Scott Morrison', 'tax cuts' and 'Malcolm Turnbull'.
Most engaged demographics

1. Men aged 35-44

2. Men aged 25-34

3. Women aged 35-44

4. Women aged 25-34

5. Men aged 45-54