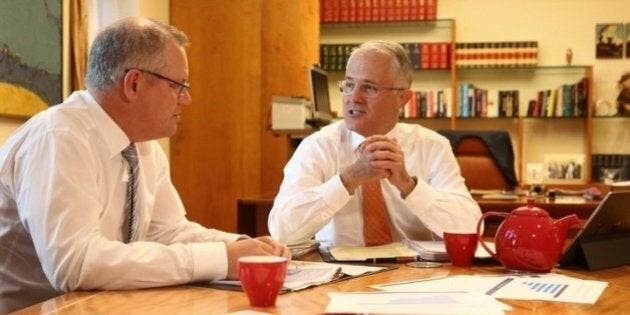 With the federal budget just hours away from its grand unveiling, a former advisor to Prime Minister Kevin Rudd has spent the morning tweeting out the "dozens of little tricks" that political types use to disguise unpopular saving or spending measures.
We're currently in the limbo period before the federal budget, as journalists and politicos wait and fidget nervously before the infamous budget lockup begins. As Treasurer Scott Morrison has said, this "will not be a typical budget" -- it is an election year budget, a budget to be handed down just days before Prime Minister Malcolm Turnbull calls for a double dissolution election, yet a budget coming amid well-documented financial and fiscal pressures. That probably means some unpopular financial measures, which will have to be couched in kinder language.
Andrew Charlton, now an economic consultant but previously an economic adviser to former prime minister Kevin Rudd, has revealed how treasurers obfuscate some of the measures in their budgets -- "a list compiled by someone who's used most of them," he tweeted.
(WARNING: lots of dense financial and economic terms incoming)
Some of them were technical ways of obscuring how the money is actually coming in or going out:
Some of them were a little cynical:
While a few more used terms we all know and love (or not):
In a few hours, we may find out how right, or wrong, Charlton is.