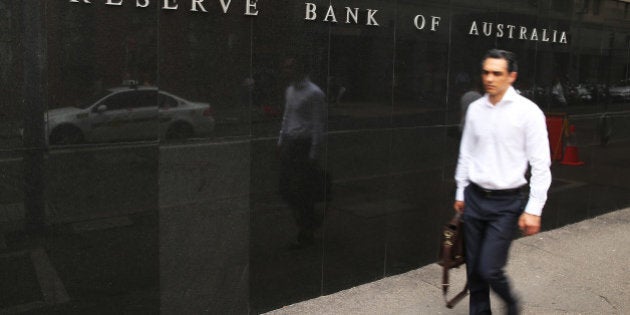 The Reserve Bank of Australia has cut the benchmark interest rate to an historic low of 1.75 percent hours before Treasurer Scott Morrison's first Federal Budget.
The quarter of a percent cut on Tuesday marked the first time the official cash rate has fallen below 2 percent, where it has been May 2015.
Citing recent, unexpectedly low, inflation data, Reserve Bank governor Glenn Stevens pointed to subdued growth in labour costs and very low cost pressures elsewhere in the world to point to a lower outlook for inflation than previously forecast.
The economy is rebalancing after the mining investment boom, he said, and GDP growth picked up over 2015, particularly in the second half of the year, while the the labour market also improved.
Growth is expected to continue in 2016 at a more moderate pace, while labour market indicators had been "more mixed" of late.
"Low interest rates have been supporting demand and the lower exchange rate overall has helped the traded sector," he said.
"Credit growth to households continues at a moderate pace, while that to businesses has picked up over the past year or so.
"These factors are all assisting the economy to make the necessary economic adjustments, though an appreciating exchange rate could complicate this."
Last week's first-quarter consumer price data showed a 0.2 percent contraction in the headline figure, and a core inflation reading of 1.6 per cent year-on-year, well below the RBA's target band of 2 to 3 per cent.
The rate cut comes just hours before Treasurer Morrison hands down his first federal budget in Canberra. NAB has announced it will pass the rate cut on to customers.