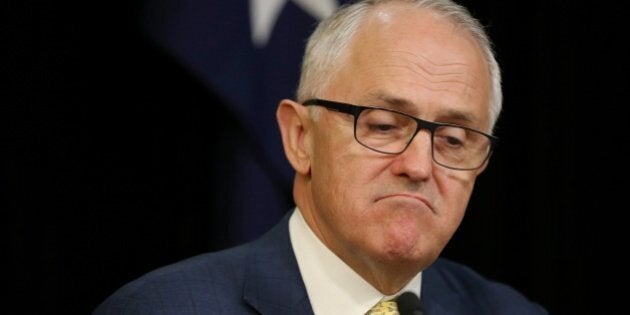 Prime Minister Malcolm Turnbull has come under fire for suggesting young people don't need extra assistance to buy homes because their parents should "shell out" to help them.
Tuesday's budget held no relief for young people struggling to break into the housing market, and the PM was asked about the issue on 774 ABC radio in Melbourne on Wednesday. When asked by host Jon Faine about whether focusing housing policy on older, established investors and homeowners rather than young homebuyers was creating an "intergenerational conflict," Turnbull said young people should be hitting up their parents for a handout.
Turnbull asked if Faine's children were locked out of the market, Turnbull said "you should shell out for them, you should support them, a wealthy man like you."
"You've got the solution in your own hands. You can provide a bit of intergenerational equity in the Faine family."
The comments did not go down well.
Someone even compared it to another infamous piece of advice from the Liberal government to Australia's young people.
Housing policy will be a major election issue in the lead-up to the July poll, with the government already committing to keeping negative gearing and spruiking how their policies will keep house prices high, while the Labor opposition has been calling for more to be done to help young homebuyers break into the market.
Greens housing spokesperson Scott Ludlam said earlier this week that young people were entering a market average house prices are now 10 times the average annual income, while "their parents paid perhaps two or three times their annual income for their home.