If you watch one video of an Australian athlete training in the lead-up to the 2016 Rio Olympics, make it this one.
The athlete is Jess Fox. She competes in canoe slalom. If you know nothing about the sport, the two-minute video above will fill in most of the blanks.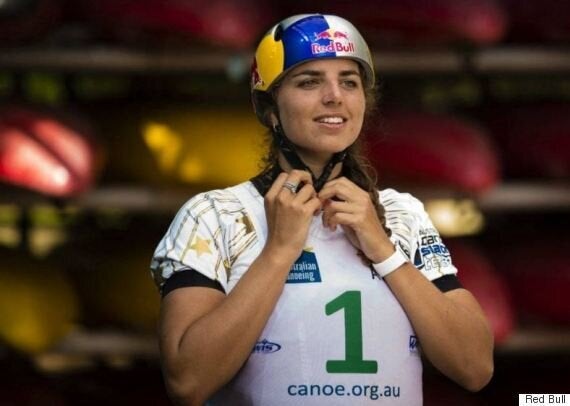 As for Jess herself, here at The Huffington Post Australia we've spoken twice to her this year. When we first met, we learned that she was born in Marseille, France, and moved to Australia when she was four. We learned that she was the dux of her high school in the Blue Mountains school despite spending half her time travelling overseas to compete, and that she's one of those people who deliberately leave important stuff to the last minute because she thrives on pressure.
Don't ever stand between Jess Fox and one of her goals. BUT REALLY NEVER stand between Jess Fox and her great culinary weakness -- the pain au chocolat, which you and I know better as a chocolate croissant. Jess basically grew up on 'em.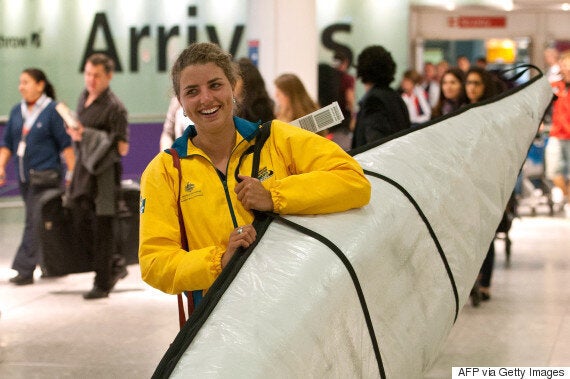 Probably not cabin baggage.
The second time we met Jess was in April when she was one of the models for Australia's Rio Olympics Opening Ceremony outfit. That day we asked her more about her sport. About its nuances and challenges.
"I think you always need to respect the river because the river is so powerful," Jess said. "You don't want to fight against it. You want to go with the water, you want to use the flow and use the energy of the water to save your energy for when you might need it more. You've got to realise that it's stronger than you, and you need to use it smartly."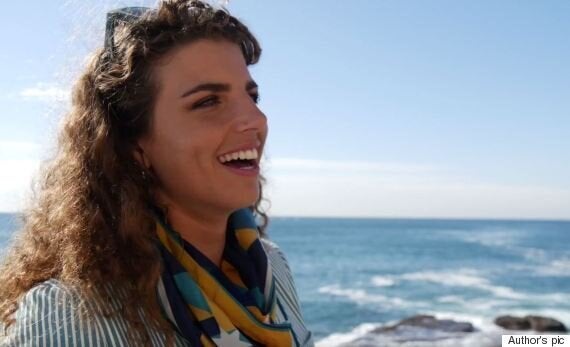 Jess says similar things in the video above, which was kindly made available to us by Red Bull Australia. She has a way of combining athleticism, intellect and instinct in the way she approaches her sport.
Fox works harder than any athlete we know and she doesn't talk in clichés. We can't think of an athlete more deserving of Australia's attention and support at the upcoming Rio Olympics.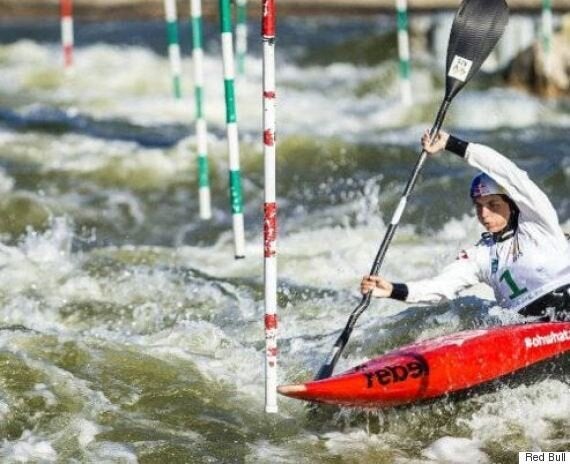 Jess Fox won a surprise silver medal at the London 2012 Olympics but has since become a world champion. She'll likely be a strong favourite for gold in Rio.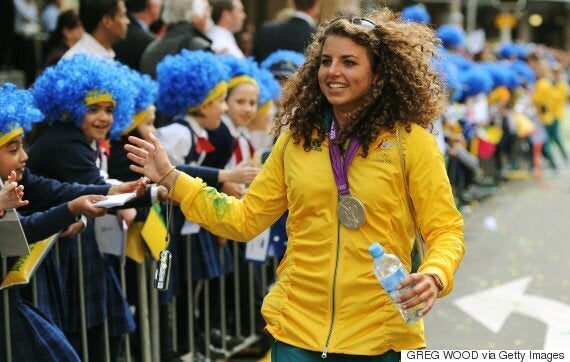 Hair's to you, Jess: Fox at the homecoming parade after London 2012.
"I'm always striving for that perfect run. I'll always chase that feeling," she says in the video. Here's hoping that happens in Rio.