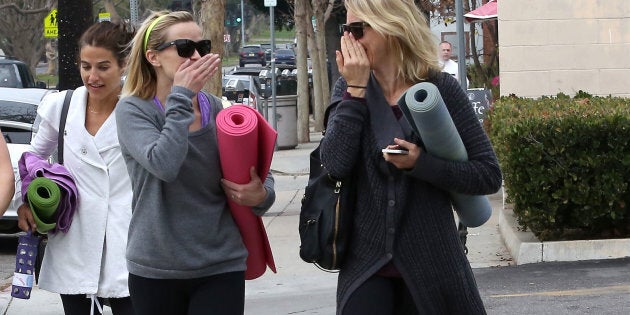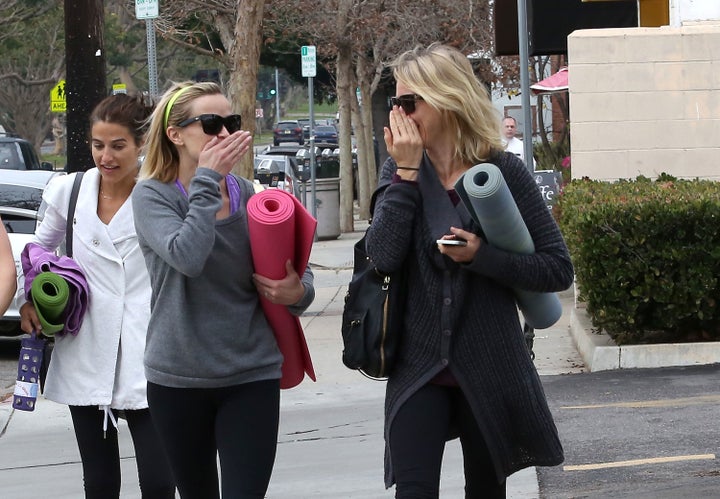 Celebrity besties like Reese Witherspoon and Naomi Watts have paired up to practice yoga together and we wholeheartedly applaud them. Working out with a pal is a great way to stay motivated, achieve your fitness goals and most importantly, make working out fun.
So do as the stars do and schedule a workout date with your bestie:
1. You'll get fit faster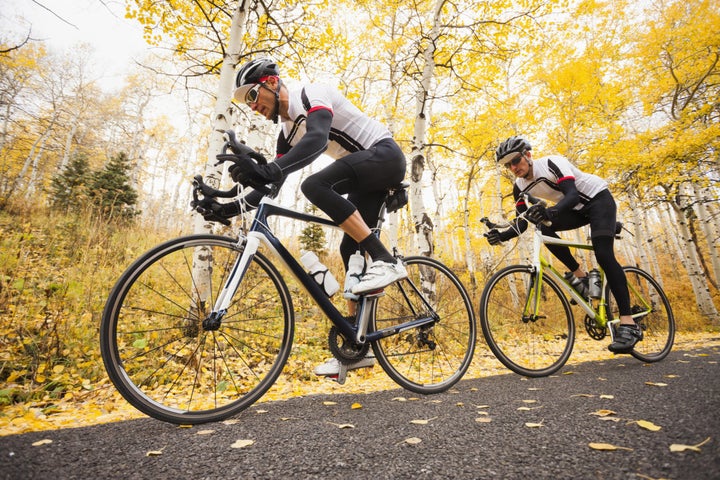 Don't worry if your workout buddy is in better shape than you. Working out with someone who's at a higher fitness level than you can cause you to push yourself harder, meaning you'll see results faster. According to a small 2012 study, published in the Annals of Behavioral Medicine, college women performed better on aerobic tasks, like bike riding, when they were told stopping early would hurt their partner's performance.
This could backfire if your skill levels are far lower than your partner's, which could result in your pushing too hard and injuring yourself, but generally, a little motivation to keep up can be a good thing.
2. You'll be more motivated to exercise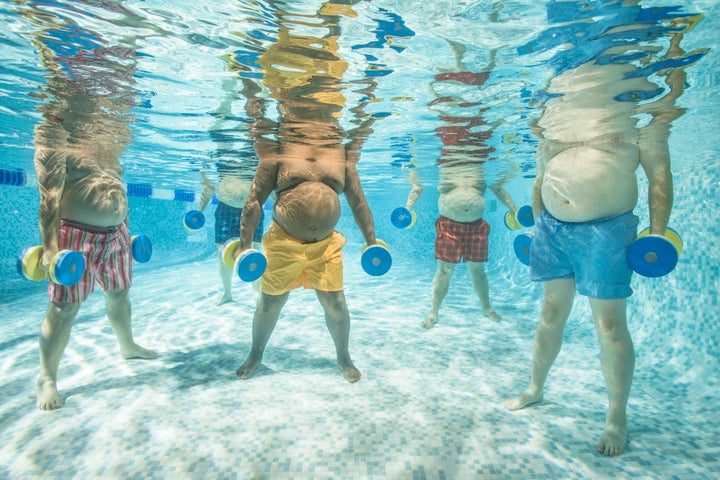 "Having a partner definitely motivates you," Rebecca Goldstein, former track-and-field athlete and clinical director at Professional Physical Therapy in New York City told The Huffington Post.
Working out with a partner "distracts you from how long you're running, which can be good. If you're dreading your long run that day, having someone there with you helps motivate you and stay on track and stay on pace," she said. "I definitely recommend a running partner."
Joe Ardito, founder of FitCrush personal training in New York City, seemed to agree. "Running with a partner is always a great idea if you're on the same level," Ardito said.
"You can challenge each other and push each other and if there's ever a problem with safety, you're always there to help each other."
3. Instant accountability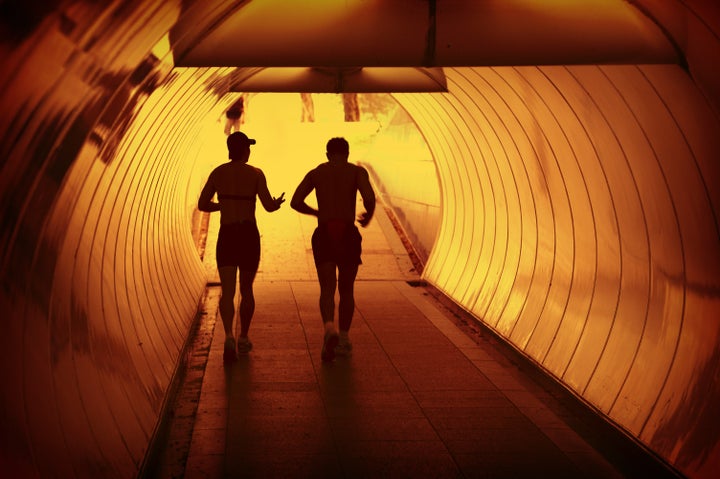 Making plans with a friend to hit a yoga class or go for a run together makes it much more difficult to cancel for an impromptu work happy hour.
4. You'll learn new things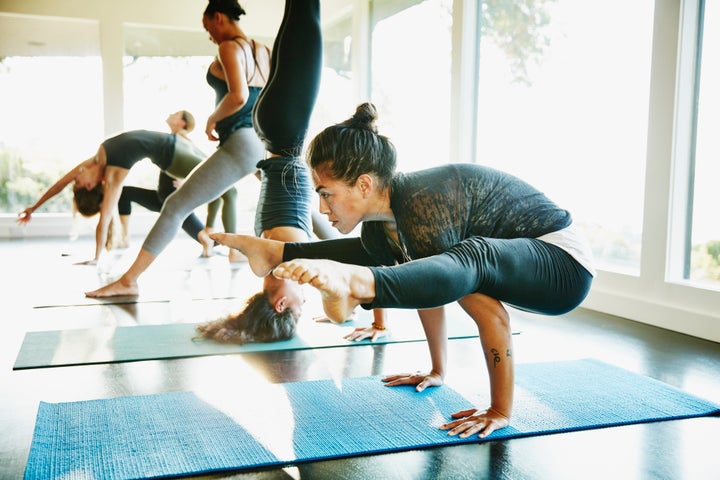 Working out with a friend is a great way to change up your workout routine and learn new moves. If you're a gym rat, show her how to use the weight room. Next week, she can help you perfect your pigeon pose.
5. You have a built-in spotter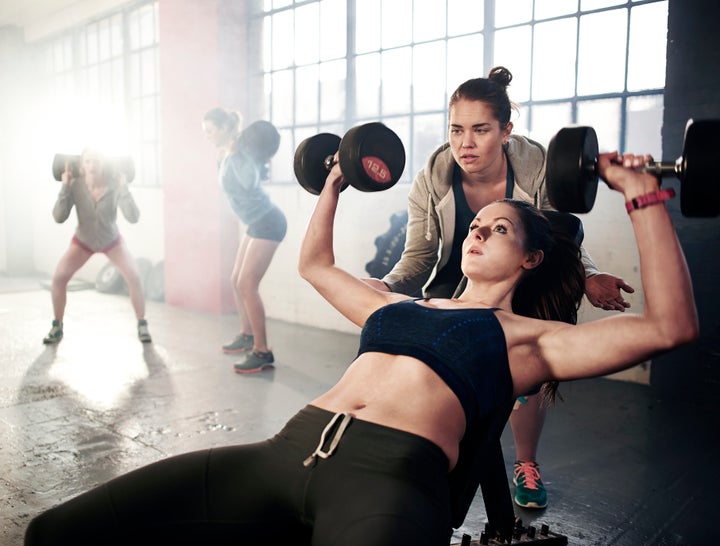 No need to disturb strangers at the gym -- your workout buddy's got your back, literally. Or practice teamwork and give a few of these partner exercises a try.
5. Sharing fitness goals with your romantic partner can strengthen your relationships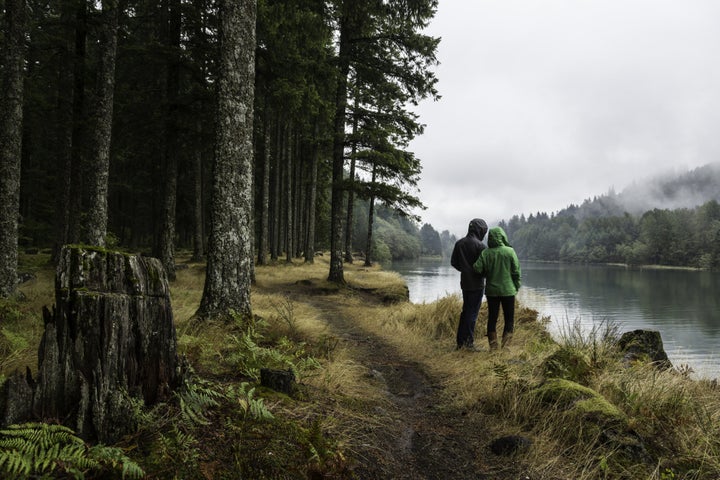 Instead of grabbing going out to dinner or queuing up Netflix, make your next date an active one.
"What better person to [exercise] with than your romantic partner? You can celebrate each other's successes and help each other through struggles," Shane Allen, a certified personal trainer and sports nutritionist told The Active Times.
"Some of the strongest relationships I've seen are those with people who exercise together. Common goals and shared routines are what help make a relationship, as well as our bodies, stronger."
We want to help you feel stronger, happier and more empowered. Sign up for our newsletter and join our 30-Day Move More, Feel Better challenge. We'll deliver tips, challenges and advice to your inbox every day.
Use our challenge calendar below to stay on track — it can even sync to your own schedule and send reminders to your phone: